The Bjäre peninsula is located at Skäldervikens north shore, as far northwest in Skåne as you can get. Perhaps you are most familiar with Båstad's tennis glamor and celebrity-dense Torekov, but the Bjäre Peninsula has more treats to offer. Tag along on a road trip among farm shops, vinyards and cafes!

Lillaro Cafe
Bjäre bär farm shop
Vejby Winery
Café Killeröd
Ebbesson's Farm Dairy
Bjärås Gårdsbutik
Lillaro cafe
In the cutest little house with the cutest little garden cafe you will find Lillaro Café. In the summer, so popular that you have to book a table, if you even manage to get a reservation to have coffee. Lillaro is that kind of bohemian chic that I just love. A place to enjoy peace, tranquility and really good coffee. Like an enjoyable praline that you never want to end, but which you still devour in one bite.
We had lunch here with a Panzanella (tomato salad with grilled bread) and grilled sandwiches and coffee. Incredible tomatoes and awesome sandwiches and well-brewed coffee. A real favorite!
Lillaro cafe
Lillahultsvägen 118
260 91 Förslöv
Map
Lillaro is seasonal and dog-friendly.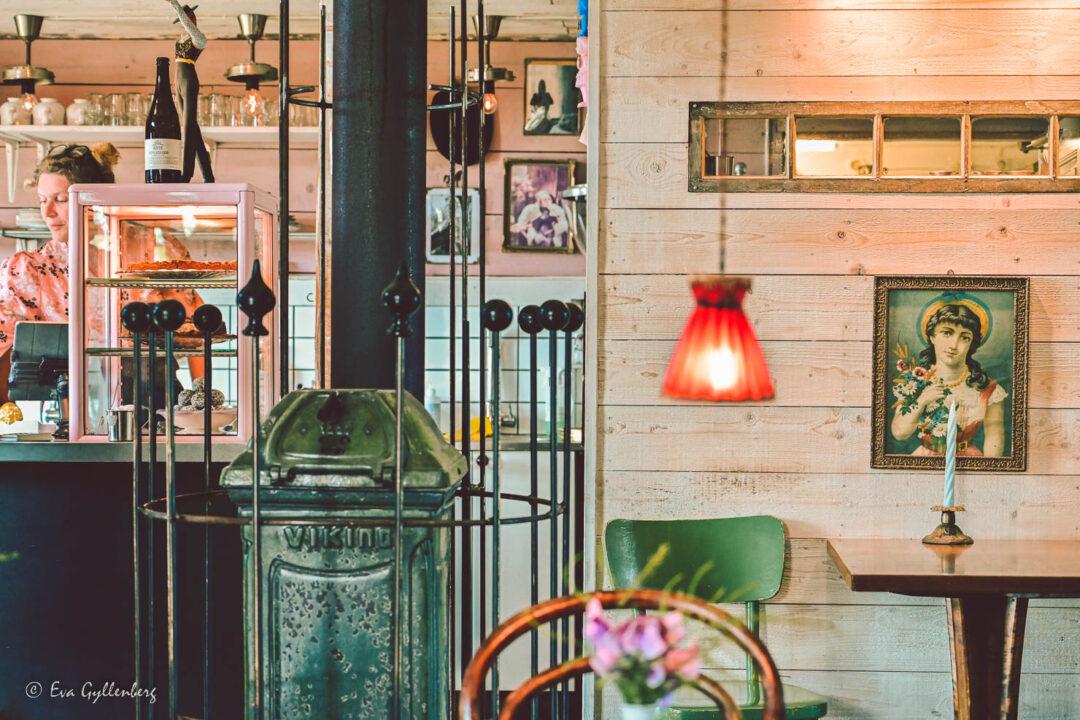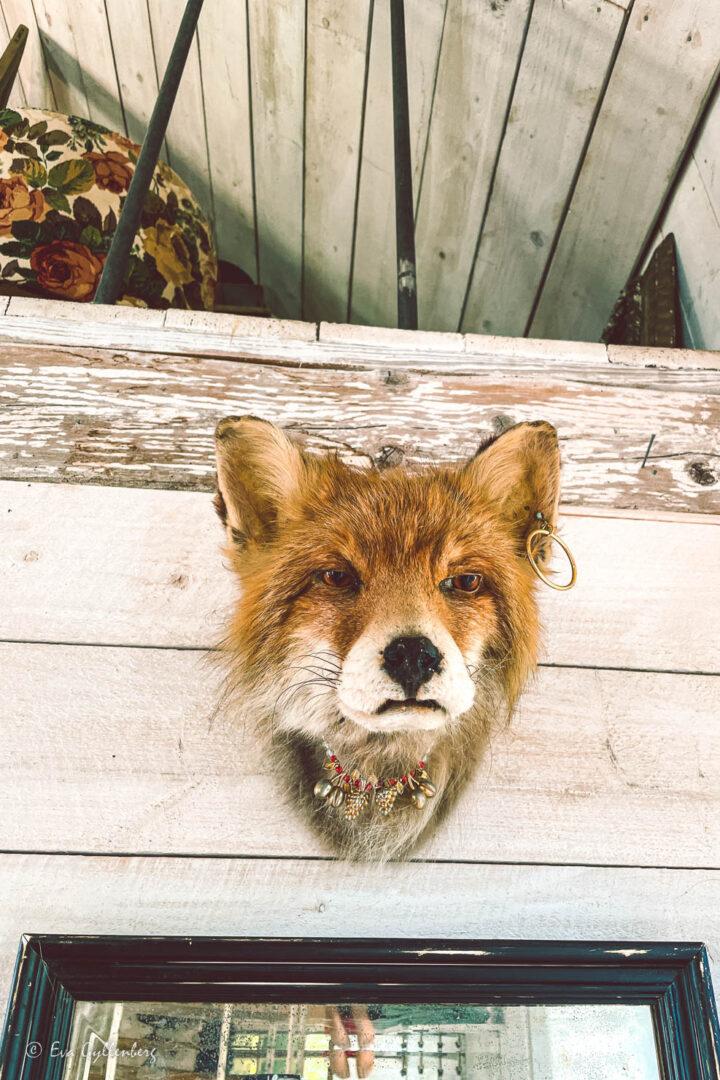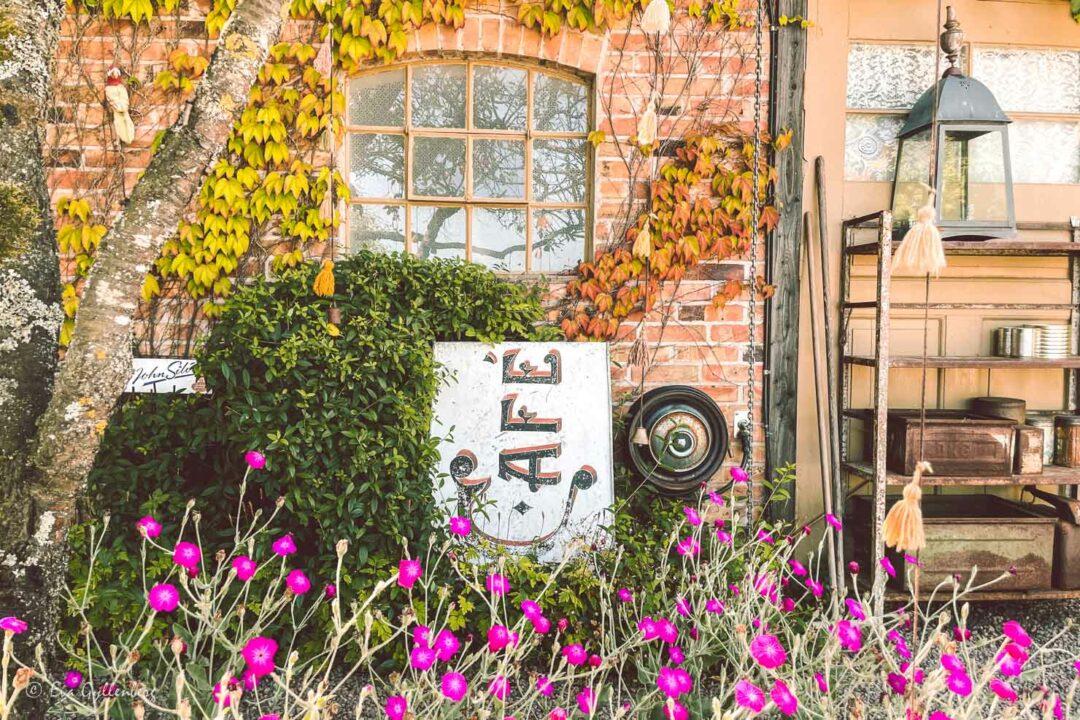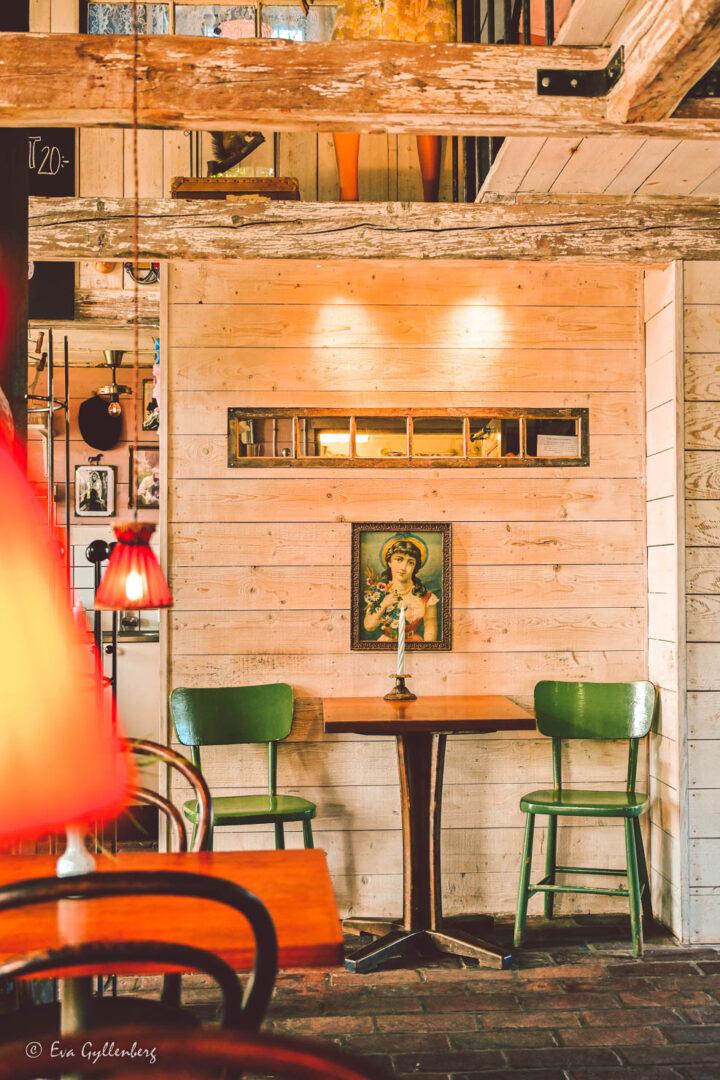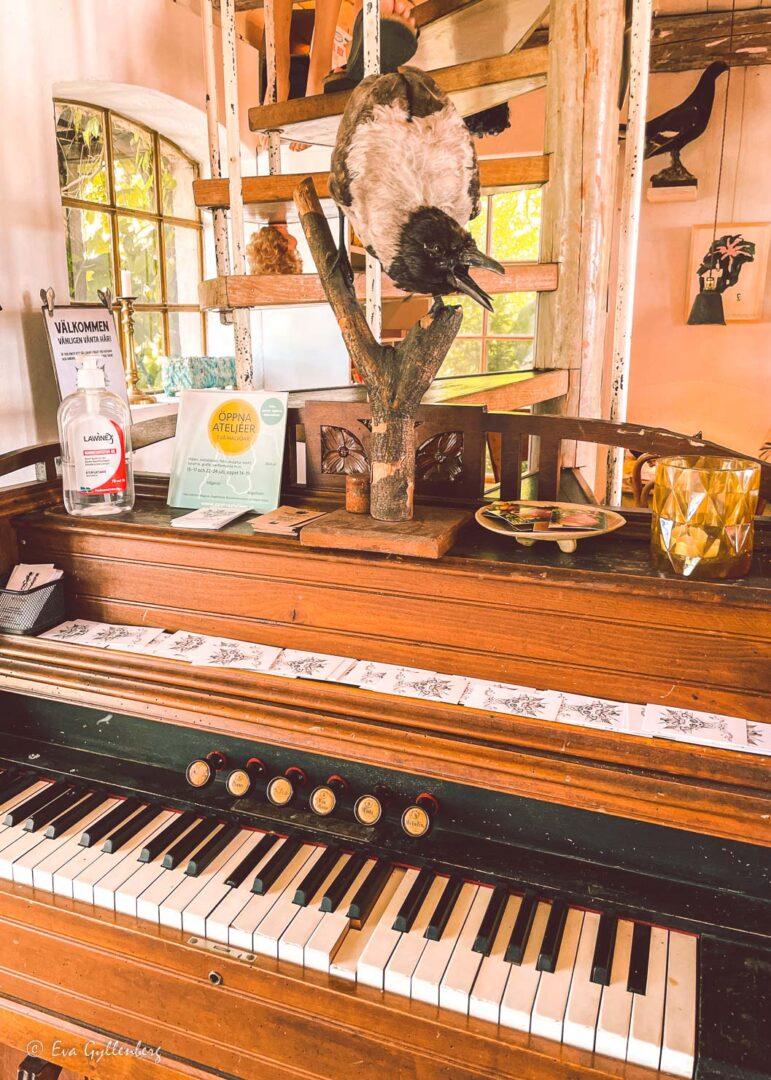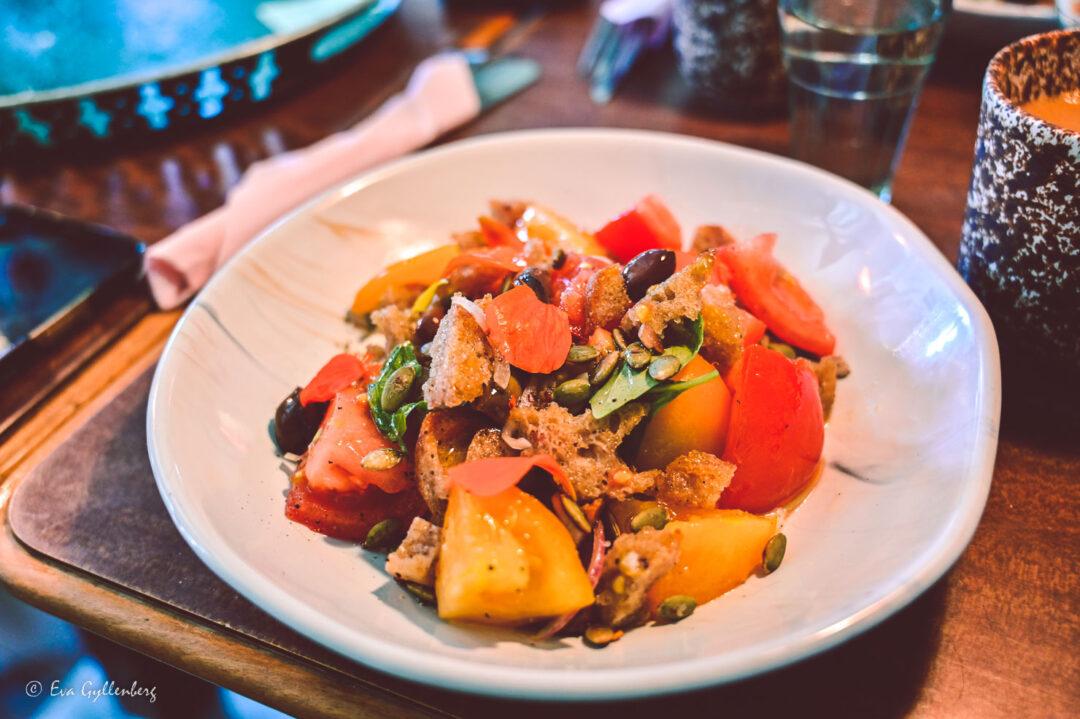 Bjäre bär farm shop
Bjäre berries doesn't just have berries, even though the name might sound like it. Here you will find the farm's raspberries but also a large selection of locally grown vegetables according to season. Bjärehalvön mushrooms, cherries, beets, asparagus and Bjäre rapeseed oil are just some of the products you'll find here. Don't miss the farm's home-made raspberry kombucha - it's awesome!
Bjäre bär
Segelstorpsvägen 197
269 ​​92 Båstad
Map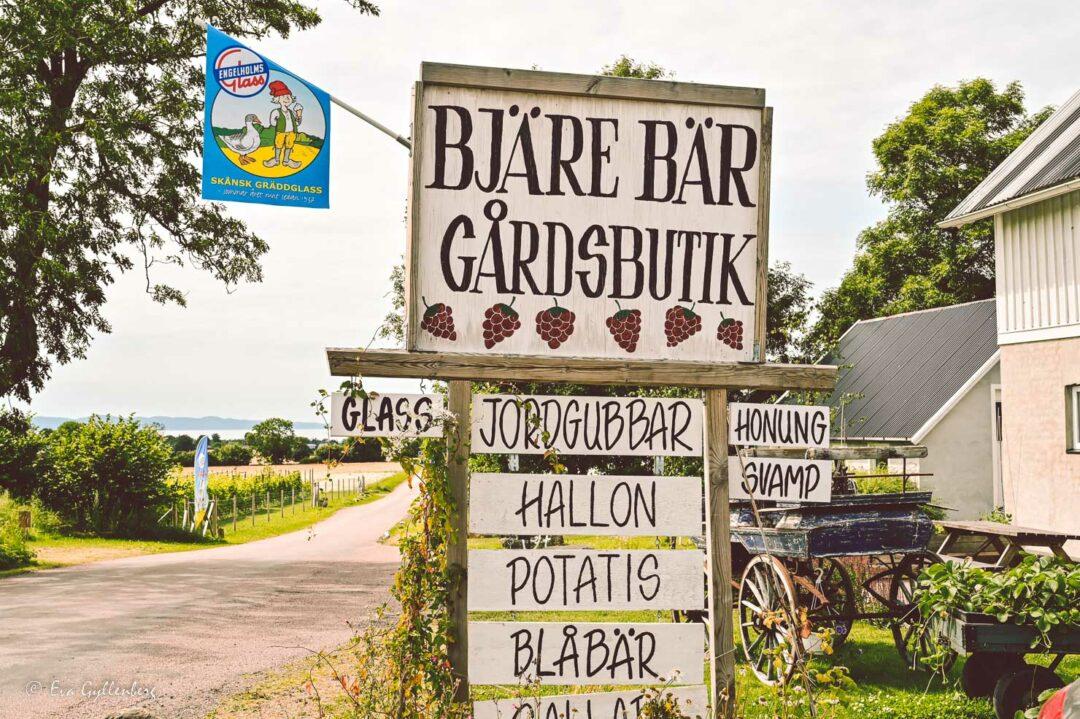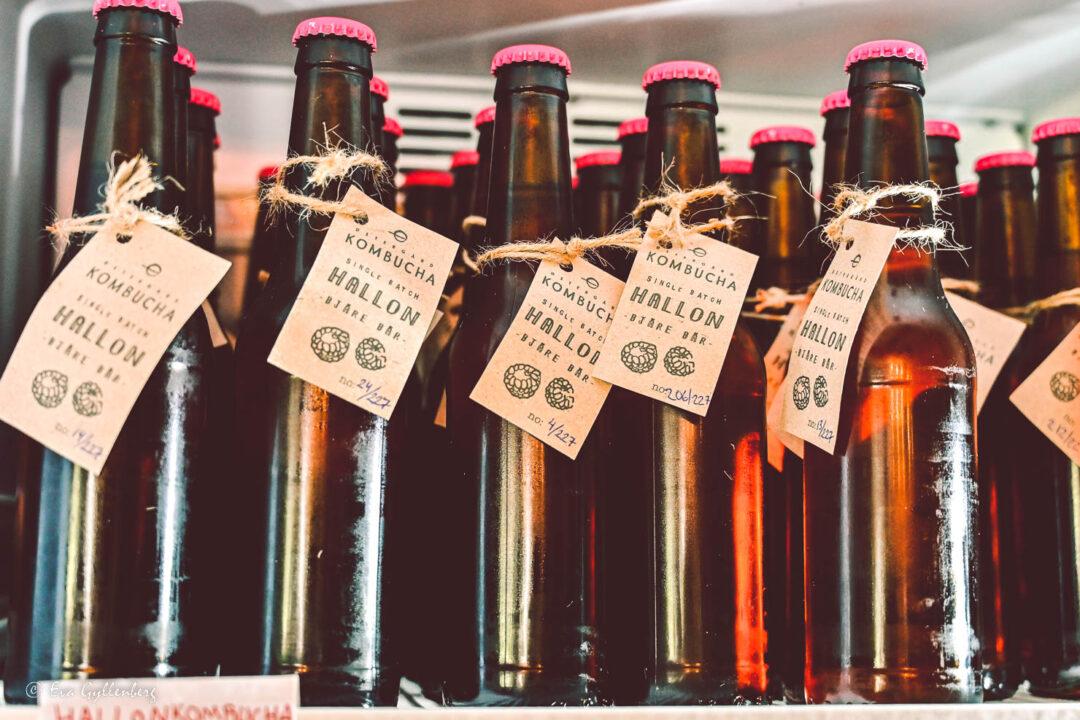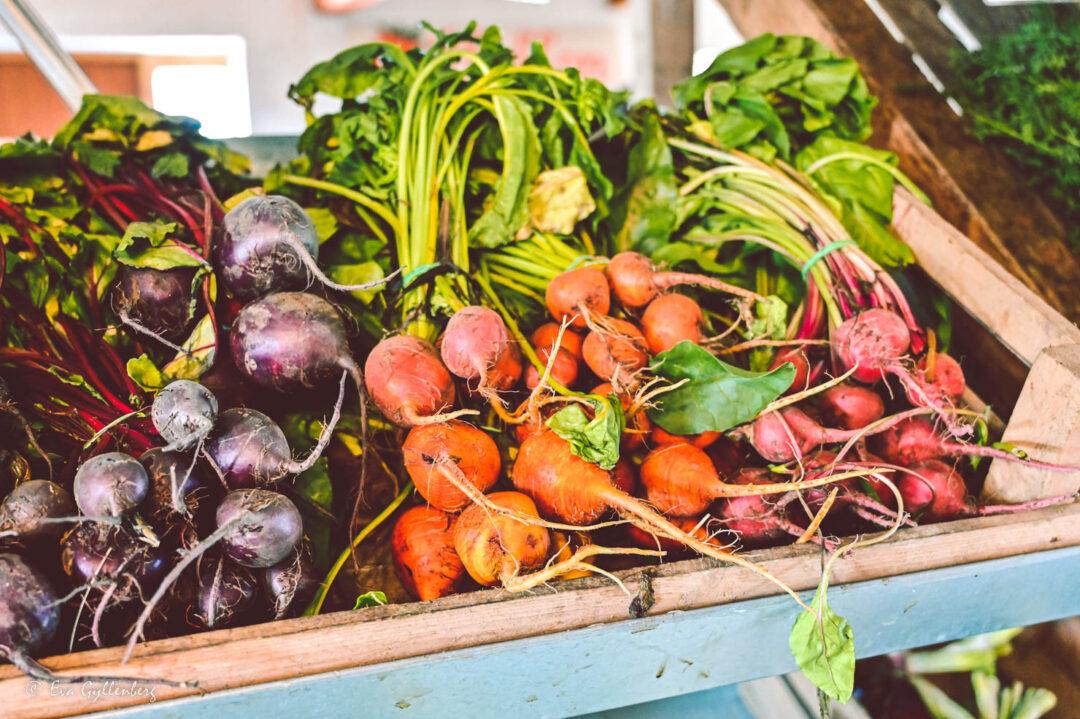 Vejby vineyard
Is there anything more glorious than true enthusiasts? Jeppe Appelin runs Vejby Vingård with great passion and invites you to a lovely wine bar on his farm. Only a small amount of classic "Swedish" green grapes such as Solaris are produced here, the large amount of production is blue grapes. But it is not only what makes Vejby unique, but also that they produce qvevrivin. The method of fermenting and storing wine in large clay vessels – so-called qvevri (kvevri) – is an 8000-year-old winemaking tradition from Georgia. The Qvevri vessels are buried underground and the whole process gives the wine a special touch. I tried one of their orange wines, which was a very positive experience!
Vejby winery is open all year round, although the patio is a little extra lovely in the summer sun.
Vejby vineyard
Västra Ljungbyvägen 319
266 51 Vejbystrand
Map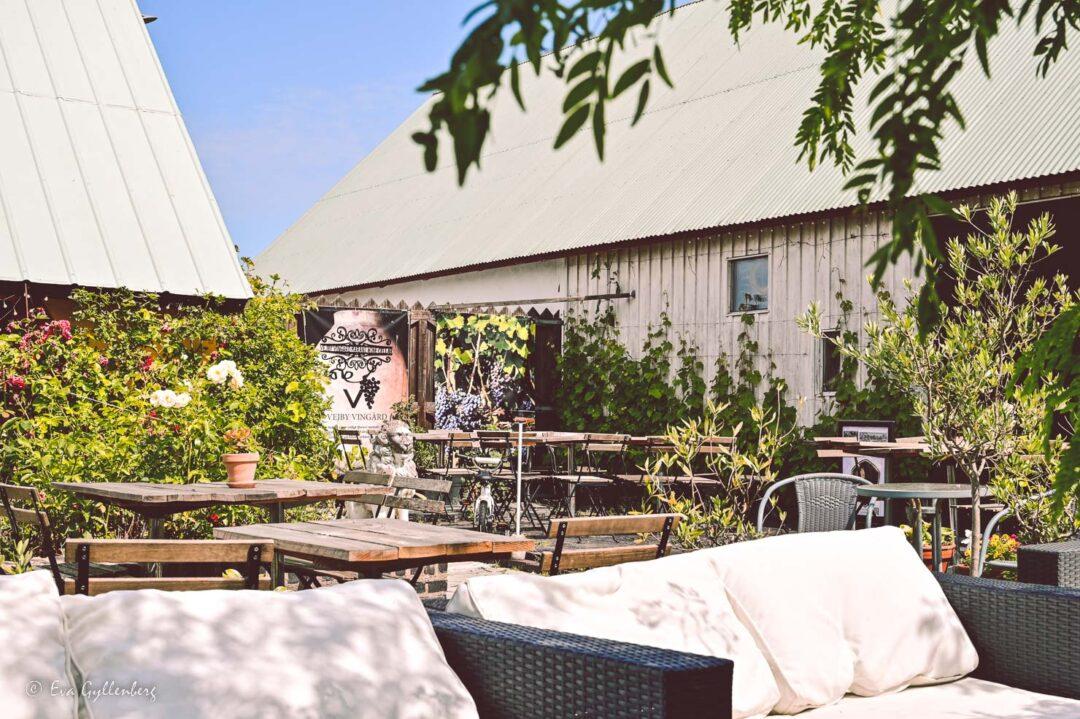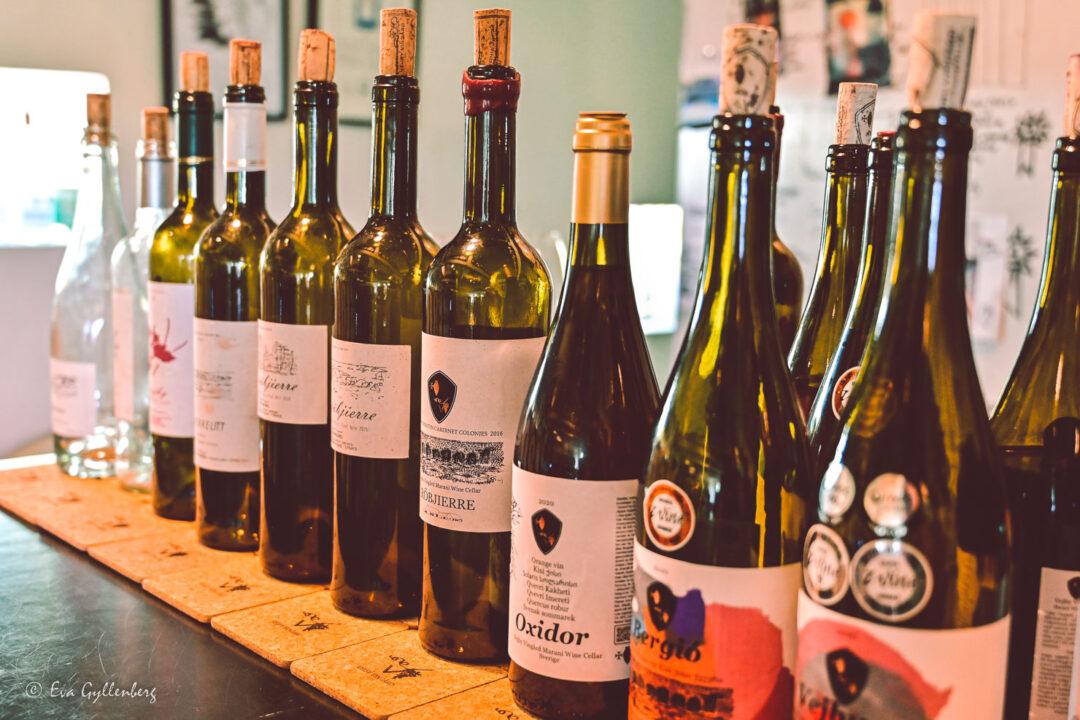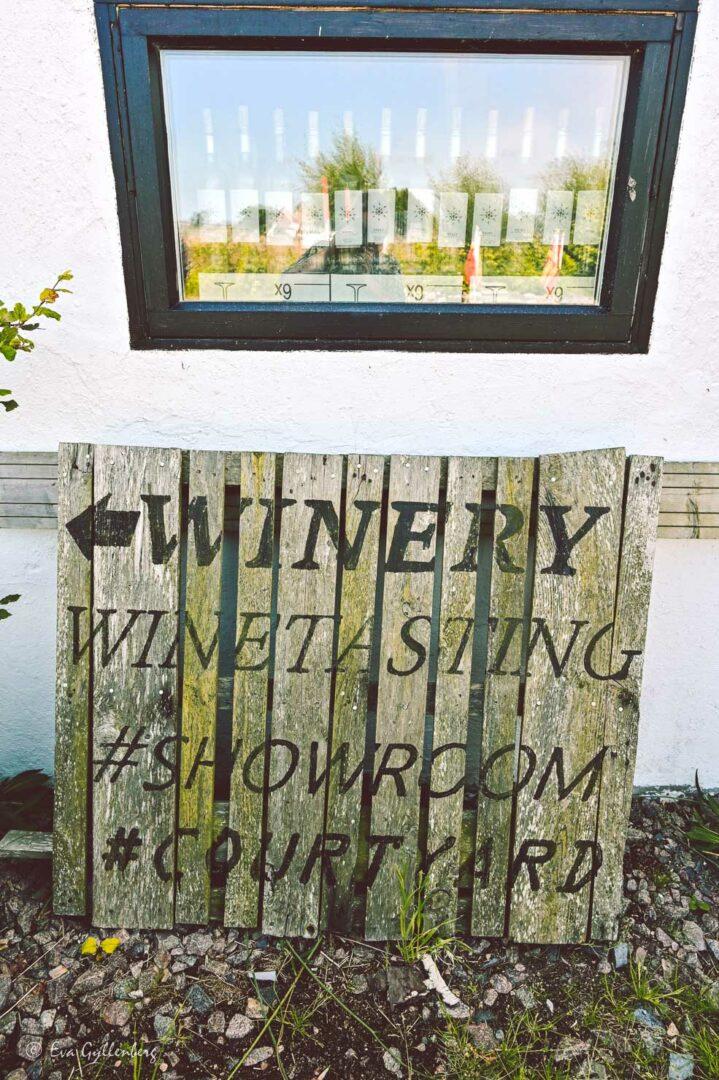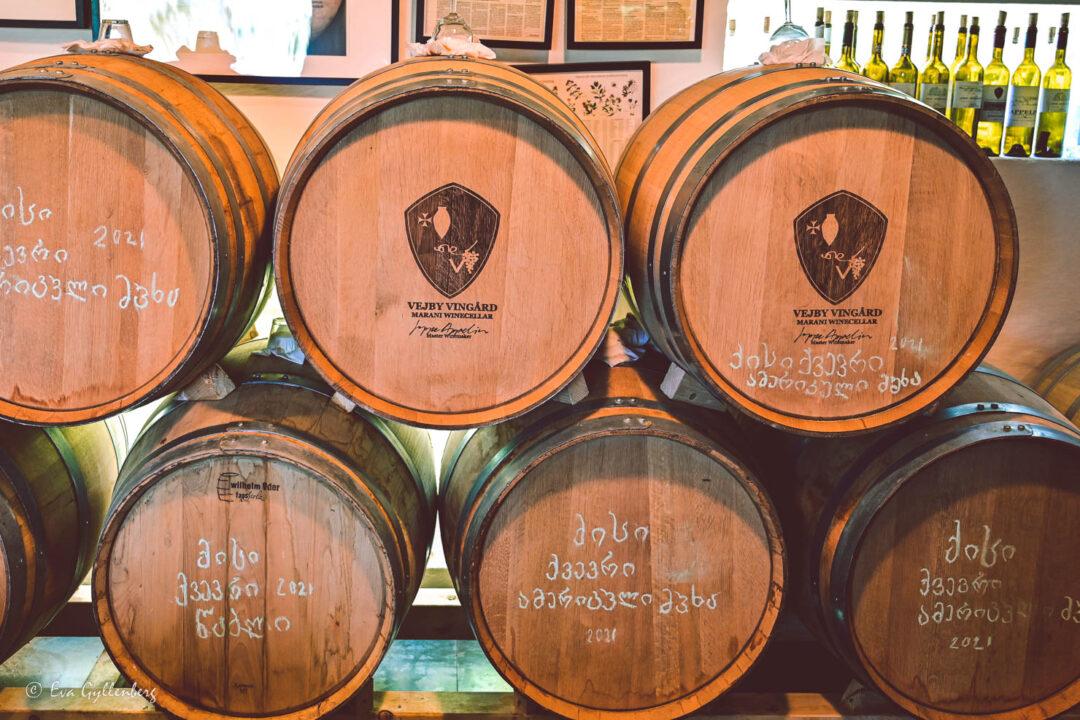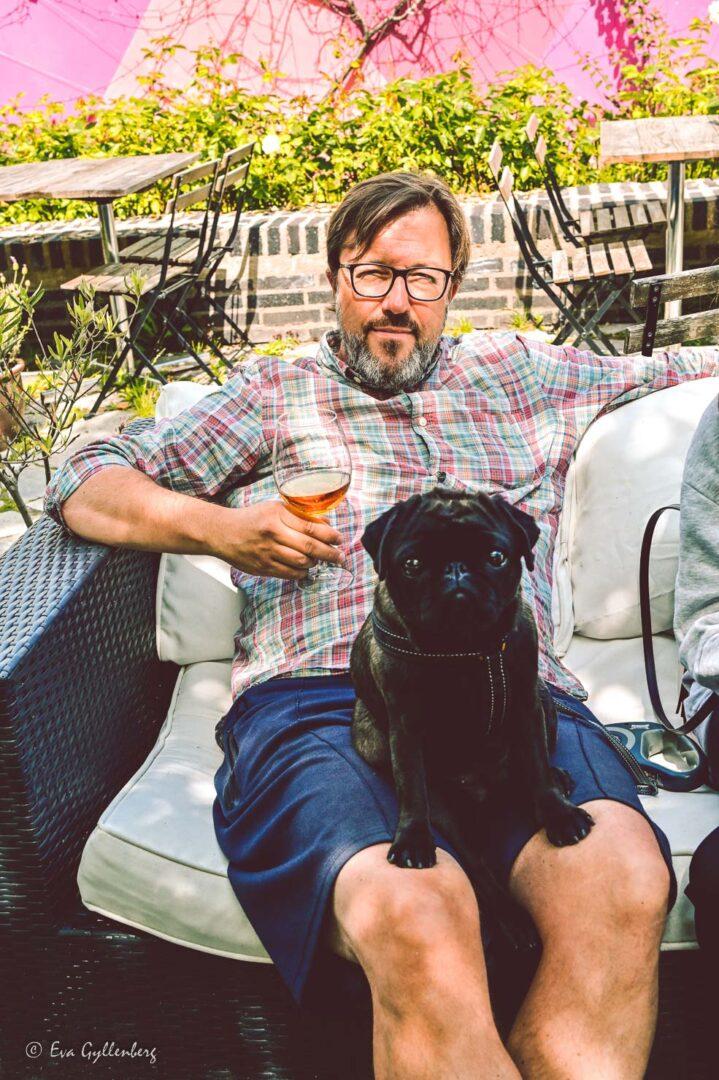 Café Killeröd
Sometimes you get a little carried away when you get to a place. Café Killeröd is probably the last time I got that feeling. With an absolutely fantastic view over the Bjäre Peninsula and Skälderviken you will find a classic Central European café. Think Budapest and Vienna mixed with a bit of Dubai. Café Killeröd offers an abundance of gold and crystals, palm trees and marble columns. Of course together with fantastic pastries! The owner Dick is originally from Germany and after education in Switzerland and jobs around the world, he ended up in Sweden in the 1960s and met Eva. Together, they now run Café Killeröd for 25 years. A cafe that you won't find the likes of anywhere else in Sweden. Go here, marvel at the surroundings, enjoy the view and order the café's specialty – Apple meringue cake with custard.
Café Killeröd
Killeröds village street 124
269 92 Förslöv
Map
Café Killeröd is open seasonally and dog-friendly.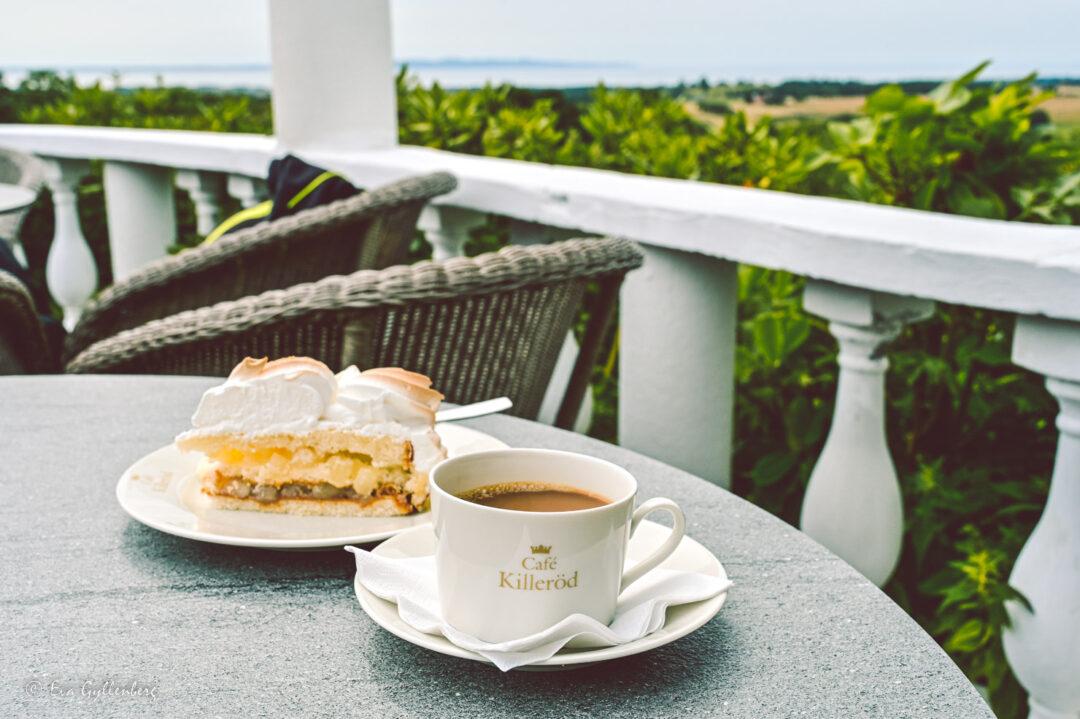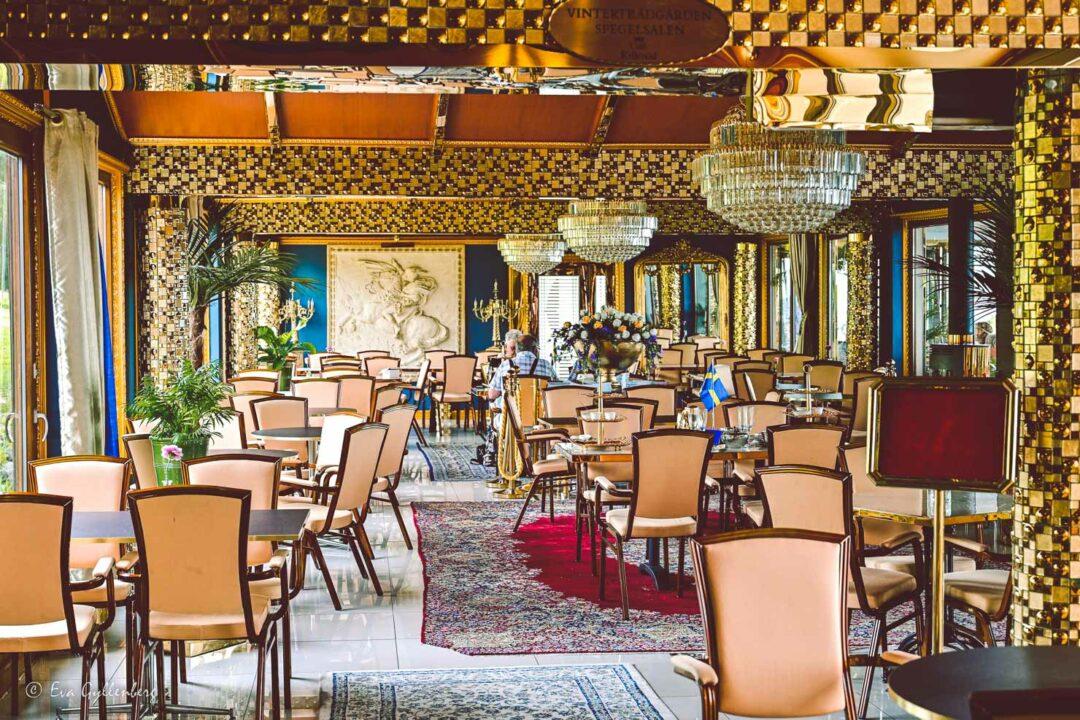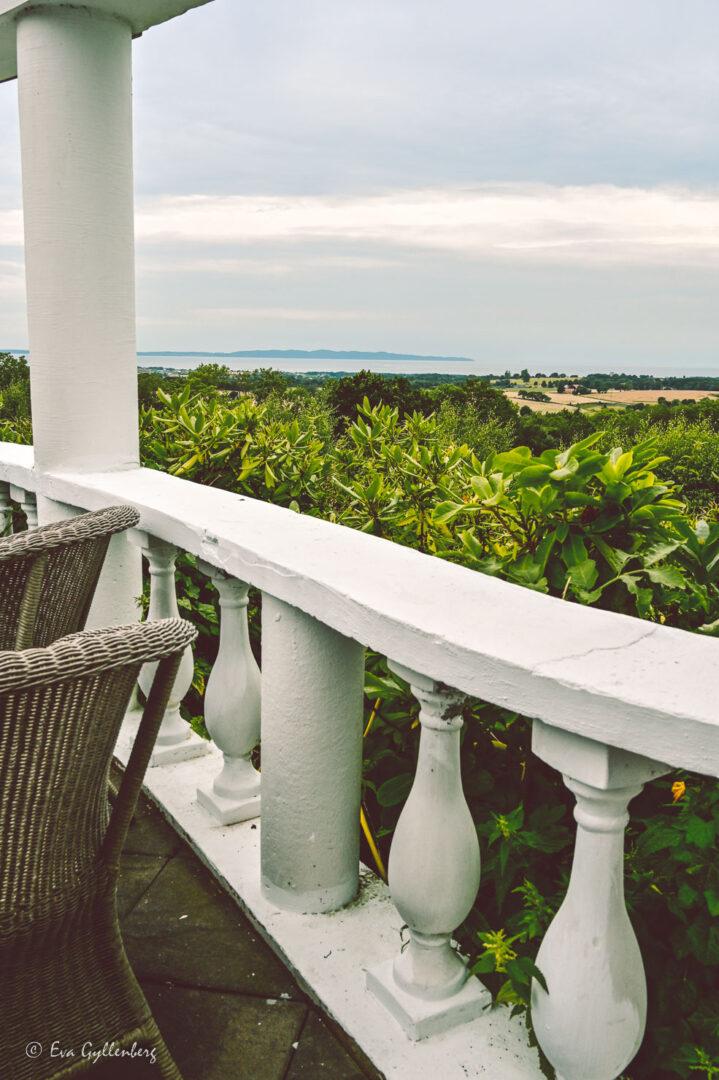 Ebbesson's farm dairy & shop
Cheese is probably my biggest weakness. Imagine a really well-aged hard cheese from Almnäs mill or a gooey Camembert directly bought on the farm in Normandy, to be enjoyed with a cup of tea in front of the fire on a dark November evening. Cheese is life and local farm dairies are real nuggets of gold. Ebbesson's farm dairy is a small dairy with 65 cows that produces wonderful kit cheeses, hard cheeses, white mold cheese and blue mold cheese. You can also buy the farm's yoghurt and milk and locally produced vegetables and berries. Bring the cool bag and take the opportunity to buy some really lovely cheeses! Don't forget to look at the cows before you leave here, they often hang out nearby.
Ebbesson's farm dairy
Möllhultsvägen 122
269 ​​93 Båstad
Map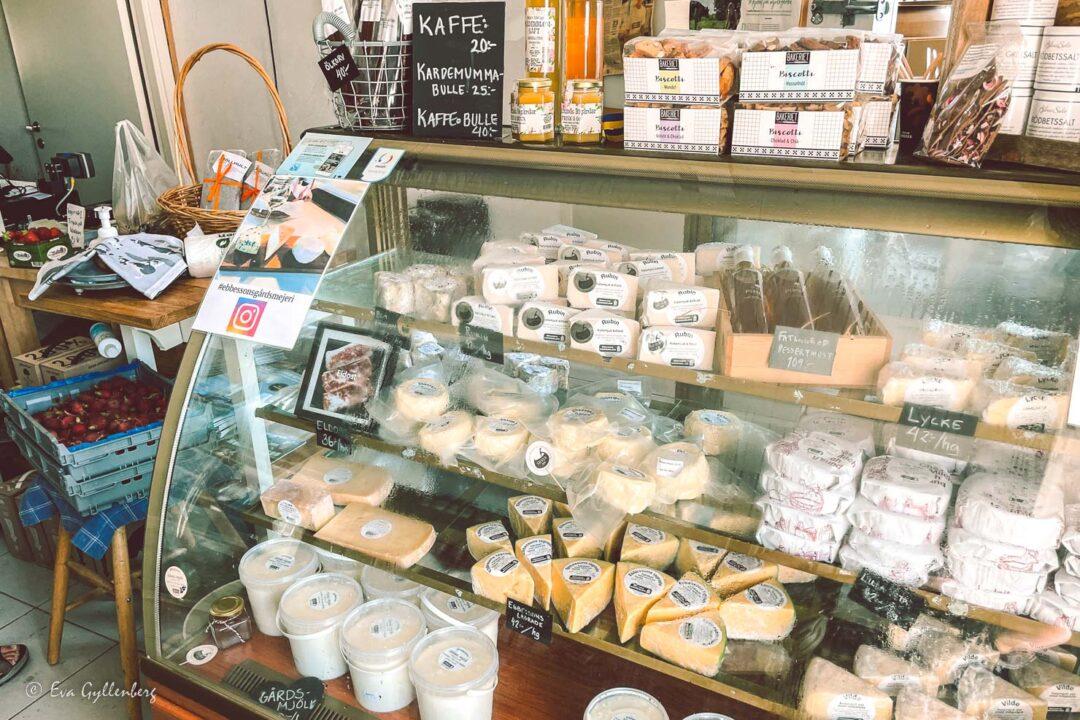 Bjärås farm shop
A small shop with nice small vegetables and berries at good prices. In Bjärås it is usually easy to find the vegetables you need. In addition to the farm's primroses and other local produce, you can also buy blueberries and sea buckthorn (frozen off season), marmalades, honey and lambskin. It is also possible to stay on the farm and rent an apartment where raising roosters is included in the purchase 🙂
Bjärås farm shop
Stålhögavägen 92
269 ​​92 Båstad
Map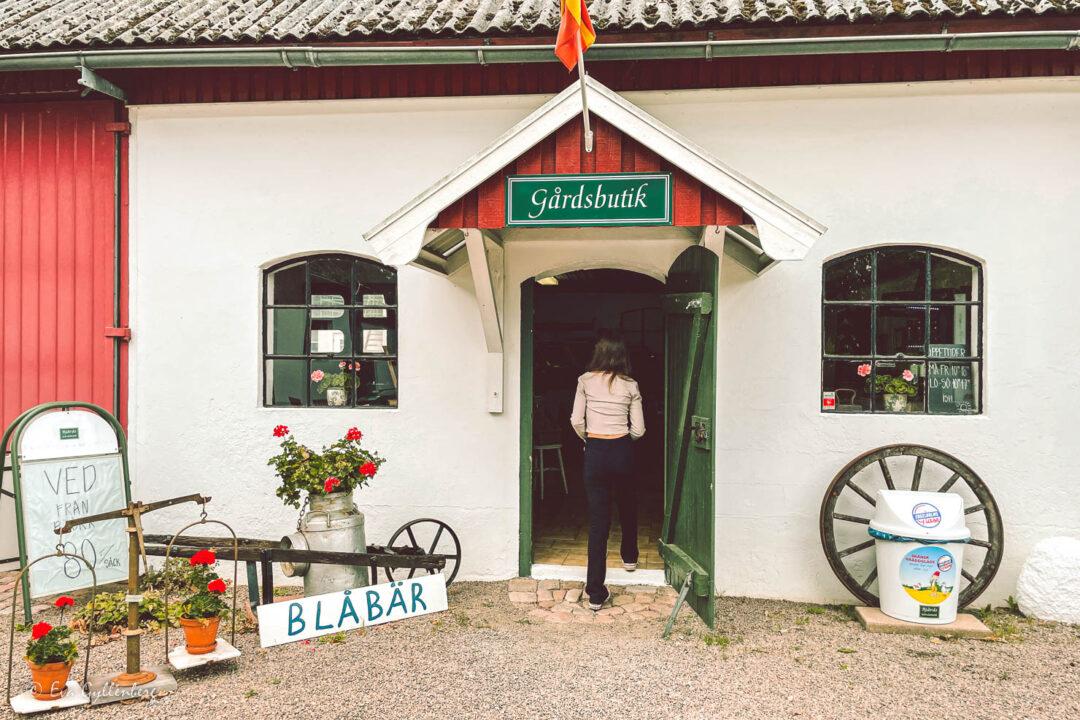 Did I include all your favorite places or did I miss any?
Do you want to read more from Skåne?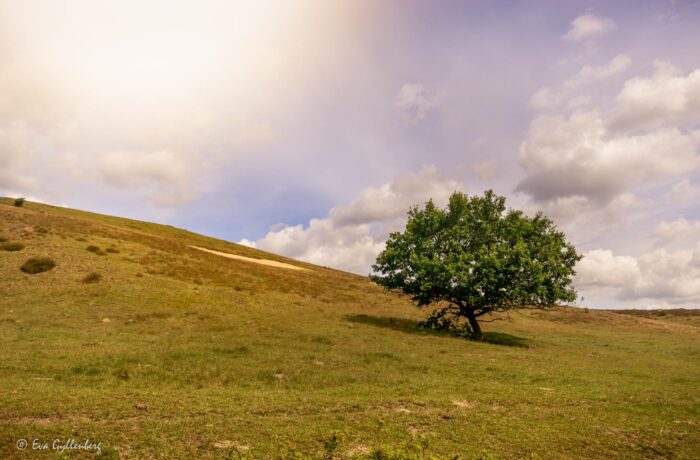 Brösarp's slopes are for many the very image of Österlen. We have hiked the blue…
August 8
Around Kristianstad there is plenty of nature and beautiful places for hiking, swimming and…
August 21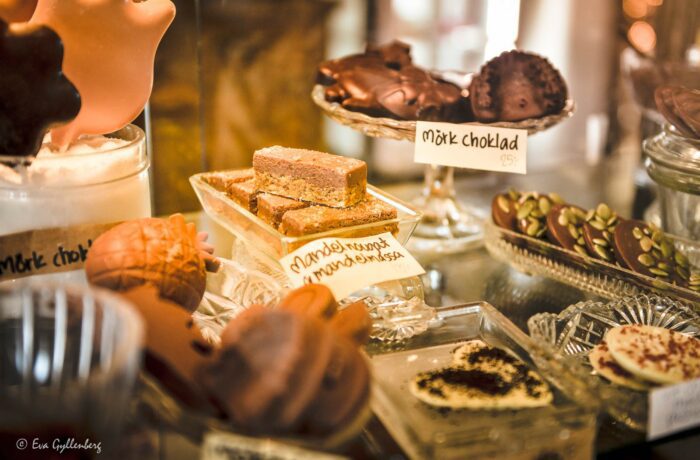 In Skåne's north-eastern corner near Kristianstad, it is absolutely bubbling with taste experiences! Here are five…
June 13th, 2022