I feel a bit like a gray-haired aunt sitting in a rocking chair with wrinkles on her forehead, thinking back on everything that has happened in the past year. Waddling a bit between thoughts and memories, dreams and reality. 2020 was probably the most eventful year of my life, but at the same time the least eventful.
I don't even have to say it. We don't even mention it by name - a bit like in a Harry Potter movie. 2020 was the year all travel was canceled due to "you know what". My travel dreams from the end of 2019 feel in retrospect as if they were dreamed up from another planet. New Caledonia, the Azores and South Korea – destinations that felt so close in 2019, but were so far away in 2020. But despite cancellations, changed plans and travel restrictions, it was still a pretty good year! Although the year ended with me also being affected you know what...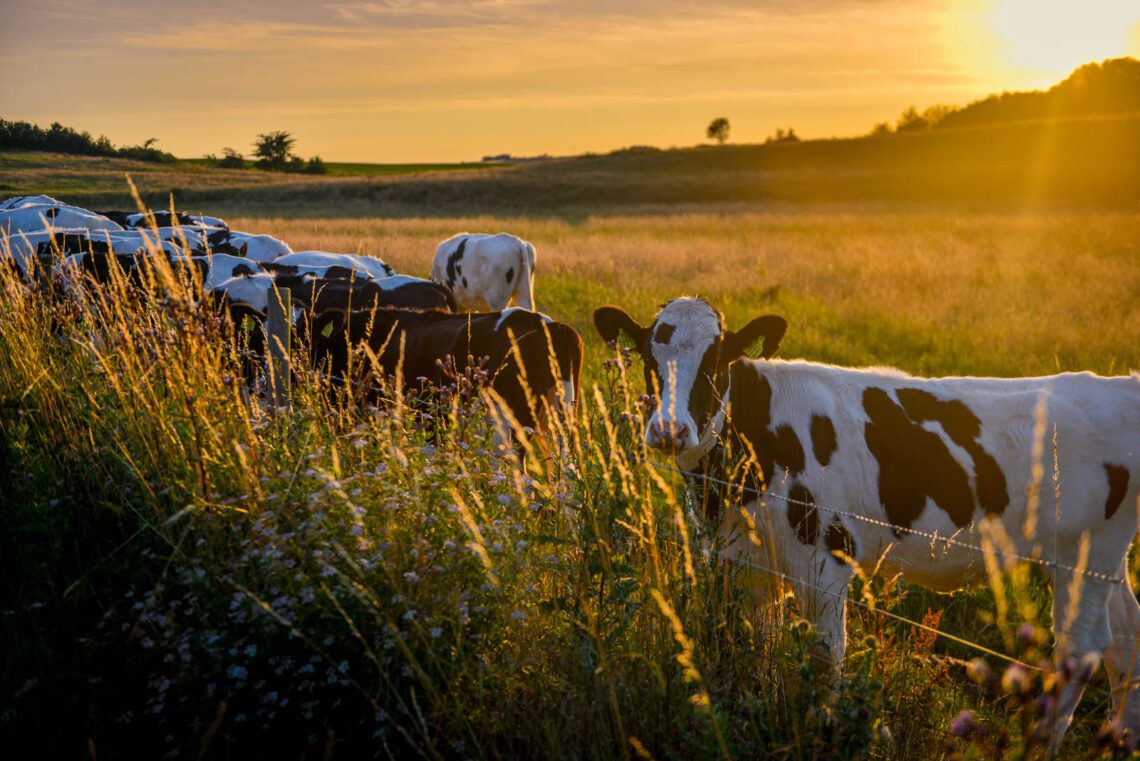 This year's trips in numbers
We start a little lightly with a summation of 2020 in numbers!
Hotel/cottage nights: 38
Countries: 2 (Malta + Lithuania)
New countries: 2 (see above)
Canceled trips: 3 (Road trip in Greece over Easter, Skåne + Öland in July and Ireland in August)
Longest refund period for canceled trip: 3,5 månader (Aegean Airlines could not be reached and did not respond to questions)
Bathe in the sea: 0
Swimming in lakes: 0
Bikini Days: 0
Airline: 1 (SAS to both Vilnius and Malta)
New suitcases: 0
escape rooms: 1 (In Västerås)
Rental cars: 1 (In Malta)
Michelin star restaurants: 1 (Sushi Sho in Stockholm)
Ski days: 2 (Orsa green dune)
Prawn sandwiches: fifty eleven…
National Parks: 3 (Stenshuvud, Tyresta and Söderåsen)
Visit to Karl Fredrik at Eklaholm: 2
Dogs: 1 (Lilibet – the pugish pug – now 6 months)
Travel year per month
January – Lithuania/Vilnius
Right after New Year's we went to Vilnius for a long weekend. We ate well, had coffee at least twice a day and visited museums and historical sites. Vilnius was a positive surprise for the whole family, despite the chilly January weather.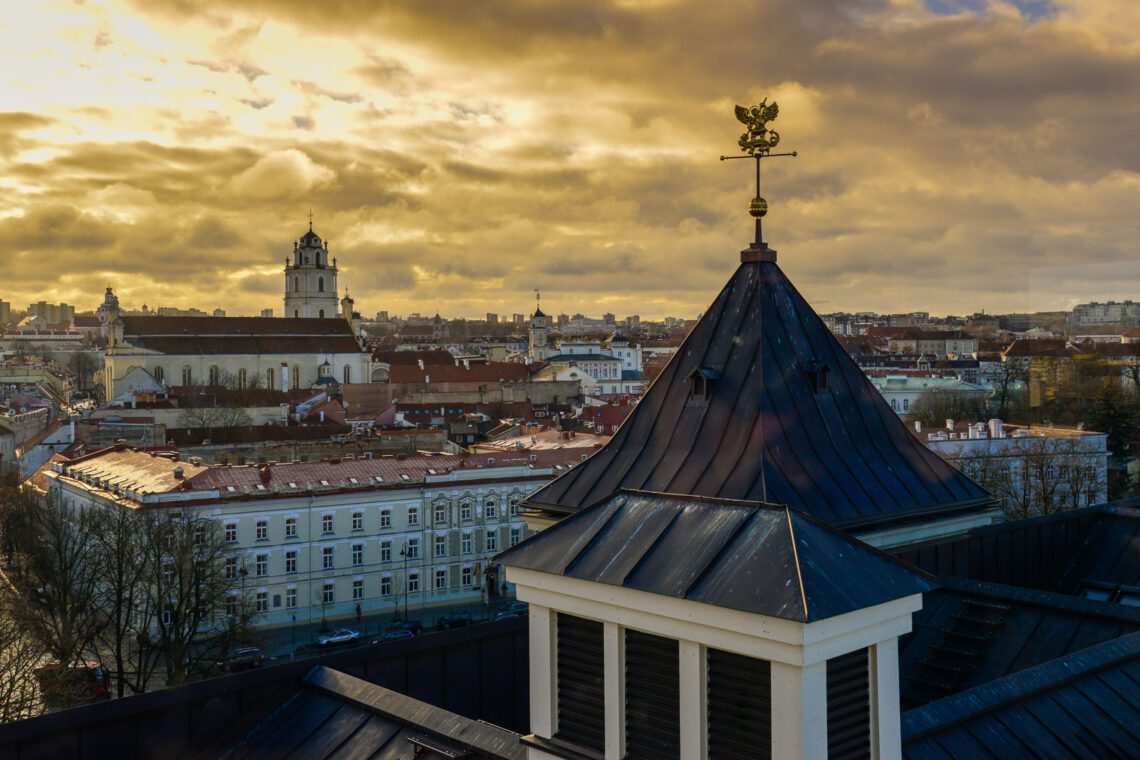 February – Orsa Grönklitt and Malta
There wasn't a lot of skiing for us this year, actually only 2 days in Orsa Groenklitt. The weather was super boring, so it was definitely not ice-cold skiing in the sunshine.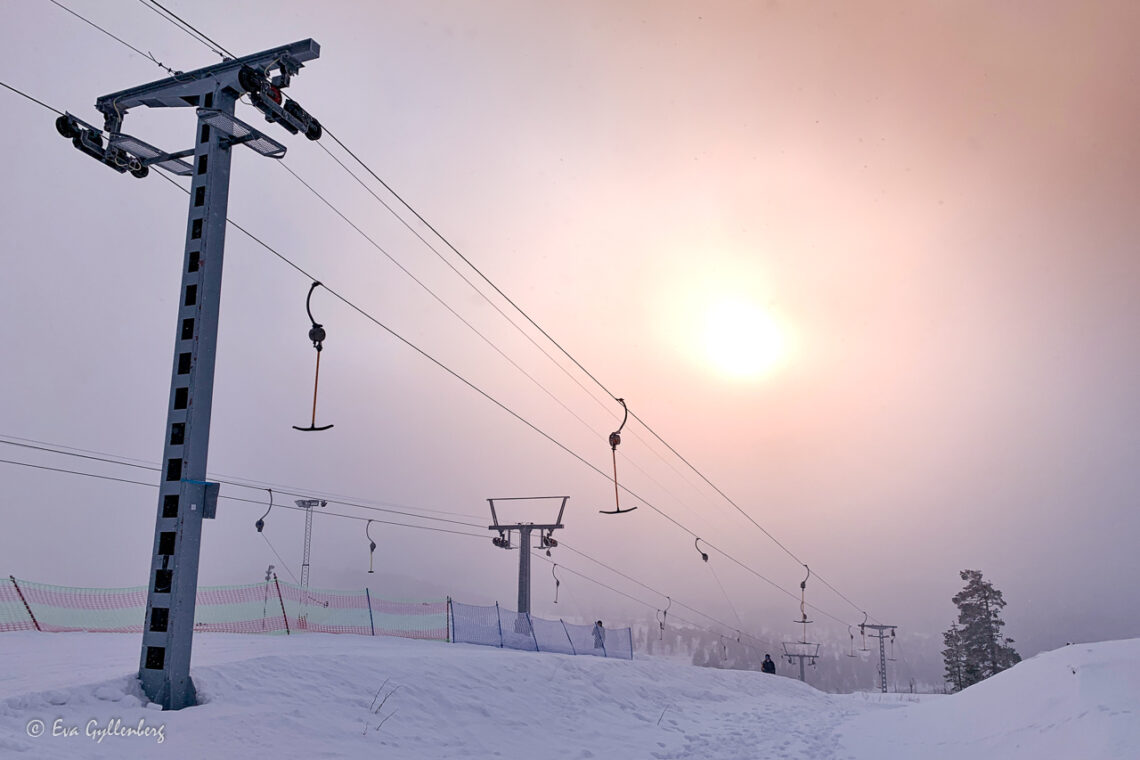 At the end of February we went to Malta for 6 days. We rented a car and discovered that this tiny island had much more to discover than we thought! We avoided the tourist villages and visited everything from historic temples to vineyards and beautiful sea cliffs. But as good as it was in Malta, I was glued to the news on TV in the evenings. The progress of the virus escalated at a rapid pace. So far, however, there had been no cases in Malta, so we were able to travel around Malta and Gozo almost in the same way as we used to.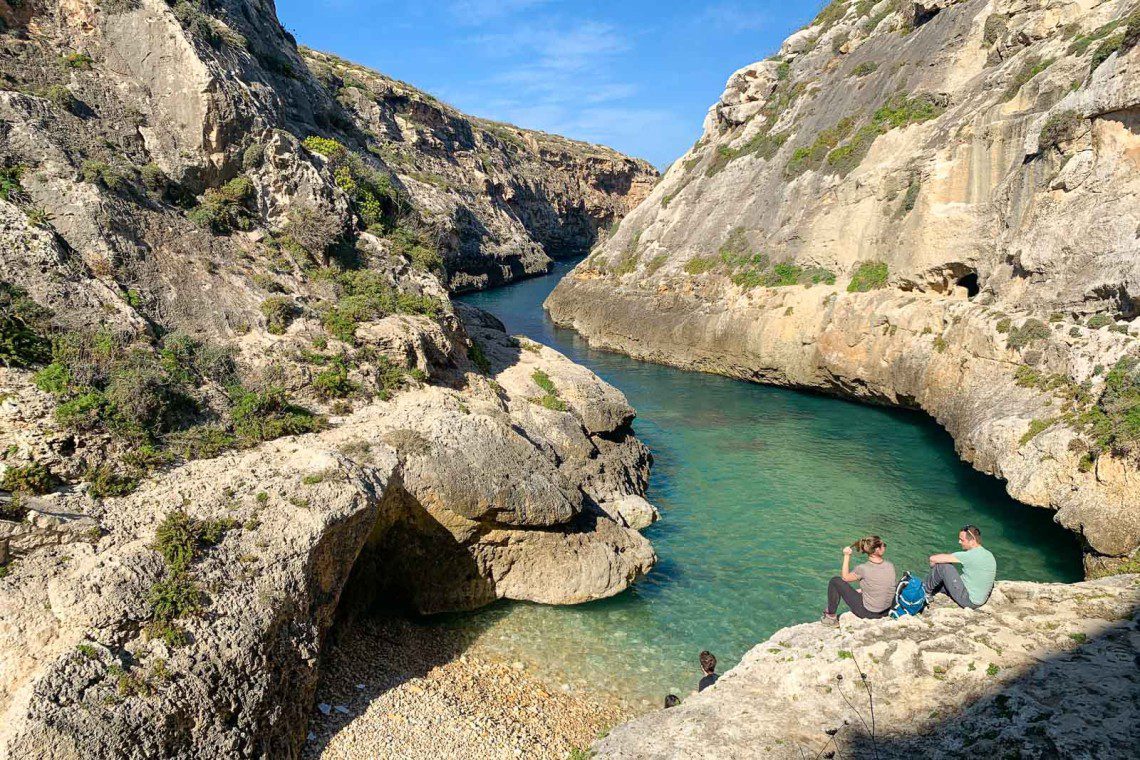 March, April and May – Canceled trip to Greece and local experiences
The spring months were spent at home in Stockholm, with short trips to nearby castles and nature reserves. Vaxholm, Steningehöjden, Rosersberg, Keyviken and Sigtuna were just some of the places we went to on the weekends. Then there was a lot of walking Sodermalm. It is so easy to become homesick and forget all the nice things that are actually in the local area. Söder is just so bad.
the road trip on the Peloponnese in Greece in April obviously came to nothing and we spent several hours of blood, sweat and tears in phone queues to get refunds from the bookings we had. But it worked and we managed to get almost all the money back.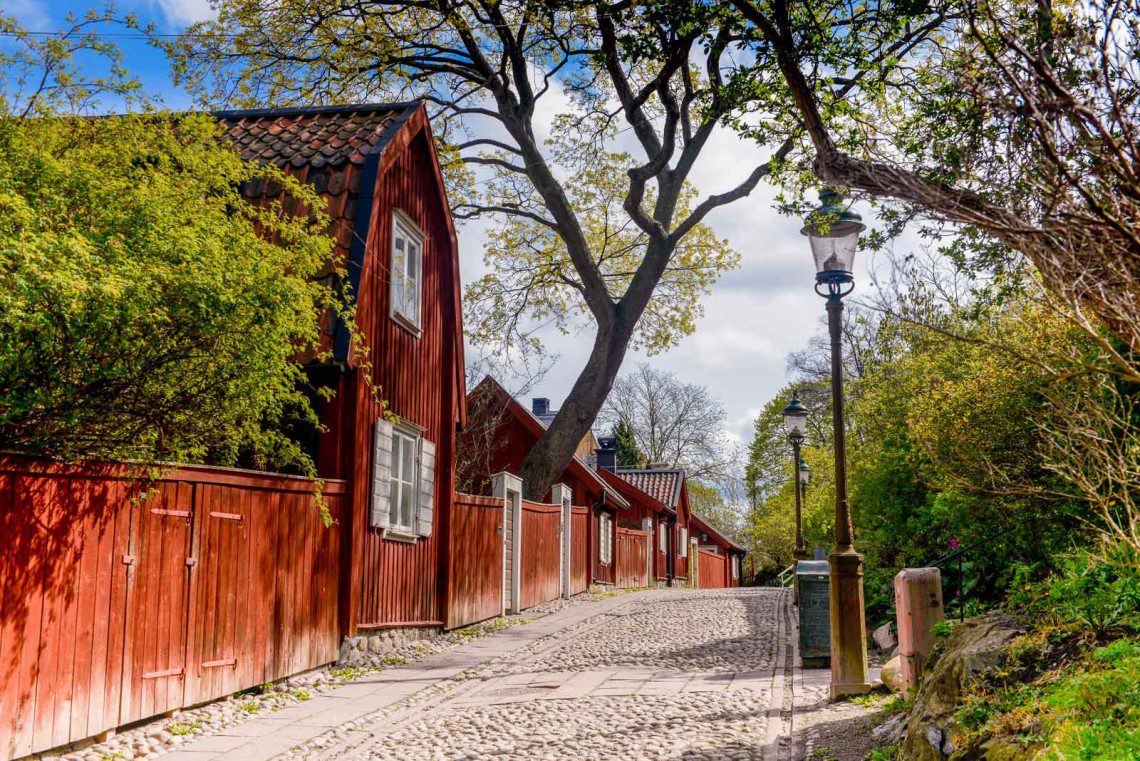 June – Travel within 1-2 hours from Stockholm
Summer came and we had to travel with caution within 1-2 hours from our hometown. We made short trips to places where we could stay outdoors - mainly in nature reserves and parks. We hiked in Björnö nature reserve, enjoyed a walk in Grönsöö castle park and hung out on the balcony.
When I turned one, we managed to get a table at Sushi Sho, one of Stockholm's one-star Michelin restaurants. It is usually fully booked well in advance, but this year it was possible to get a table at short notice. How was it? Really damn good! It's on occasions like this that you really, really miss going out to eat at good restaurants.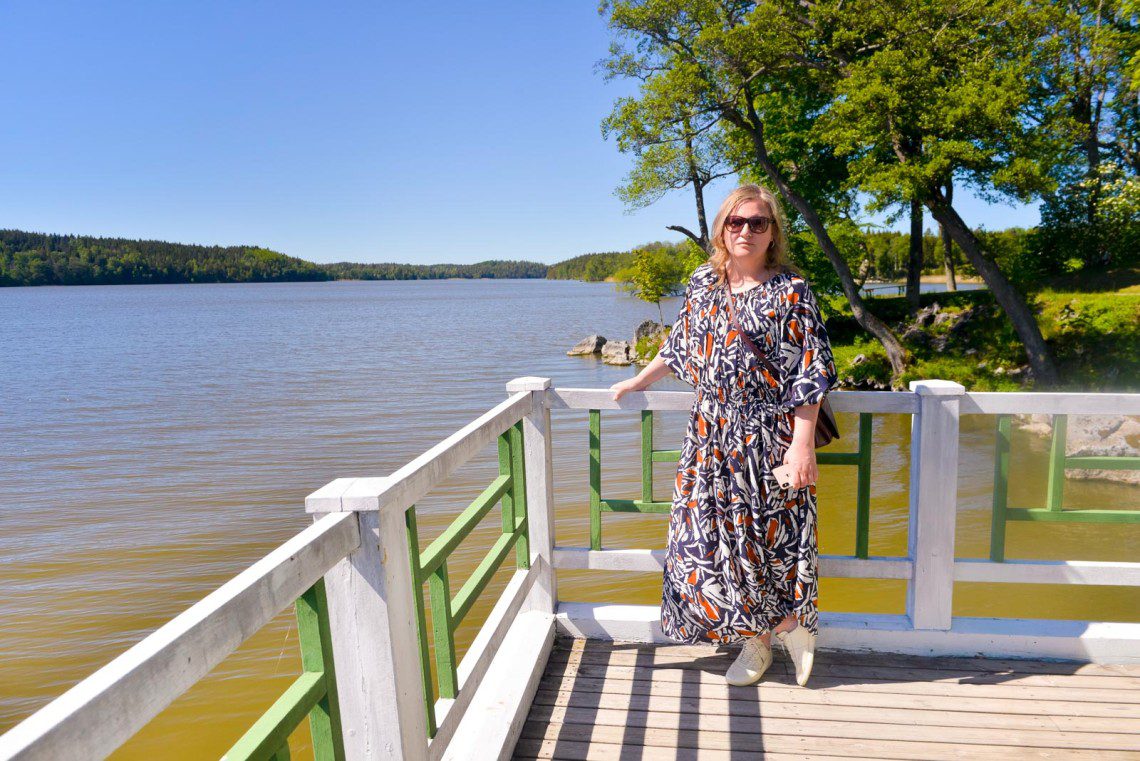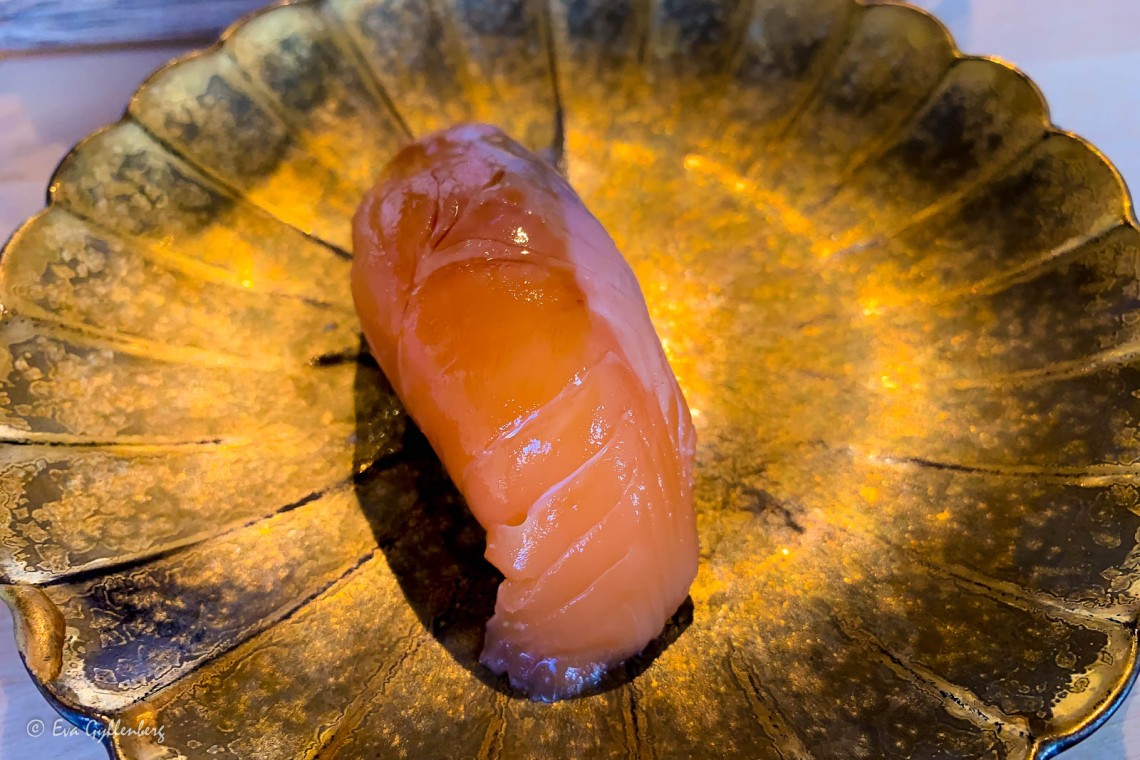 July – Skåne and "Mälaren rant"
My summer vacation with the family started with a week in Scania. We stayed in a hotel in Lund and went around to all our favorite places in all corners of Scania. The days never got warmer than 19 degrees, so we honked around in the car between farm shops, national parks, cafes and nice little villages. Even though my husband is from Skåne, we managed to go to places that he had neither visited before nor barely knew existed, so there were new experiences for the whole family. We visited Lund, Vik, Ystad, Brösarp's slopes, Haväng, Kiviksgraven, Krapperup's castle, Nimis, Arild, Skanör, Yangtorp, Smygehuk, Hallamölla waterfall, the English garden in Svabesholm, Stenshuvud National Park, Nordic Sea Winery, Sandhammer and Skillinge. Then we had coffee of course a lot…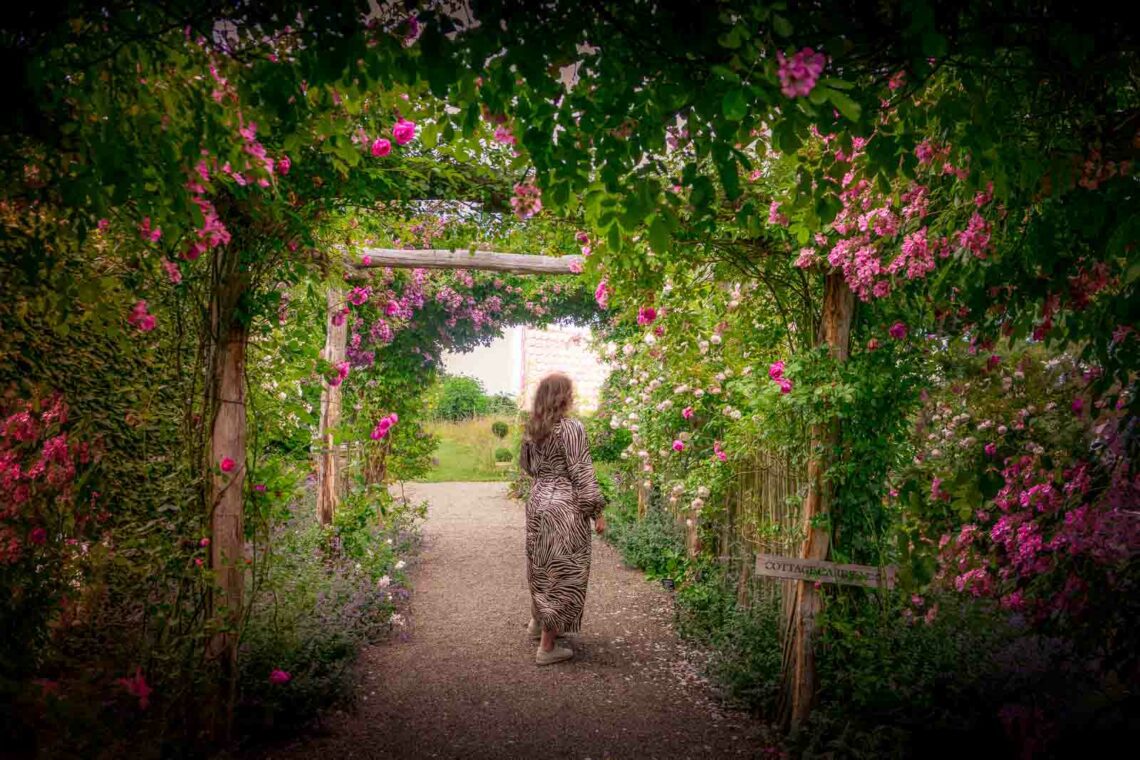 Together with some friends we went at the end of July for a week road trip around Mälaren. The focus was on activities for our teenage kids, but we also managed to squeeze in some culture and good food. We went counter-clockwise around Lake Mälaren, with a detour down towards Lake Vättern. I haven't written much from this trip yet, but we visited, among other things, Skultuna, Nora, Wadköping, Stora Sundby Gård, Arboga, Nostalgibyn, Kalkbrottet Uskavi, Karlsborg Fortress, Vadstena Castle, Anundshög, Berg's Locks, Djäknesundet, the bird lake Tåkern and Sjötorp (where we cycled along the Göta canal). We had a good stay at the Steam Hotel, Wedevåg manor, Vadstena monastery hotel and Börstorp castle - although it is not easy to find good accommodation on a road trip in Sweden!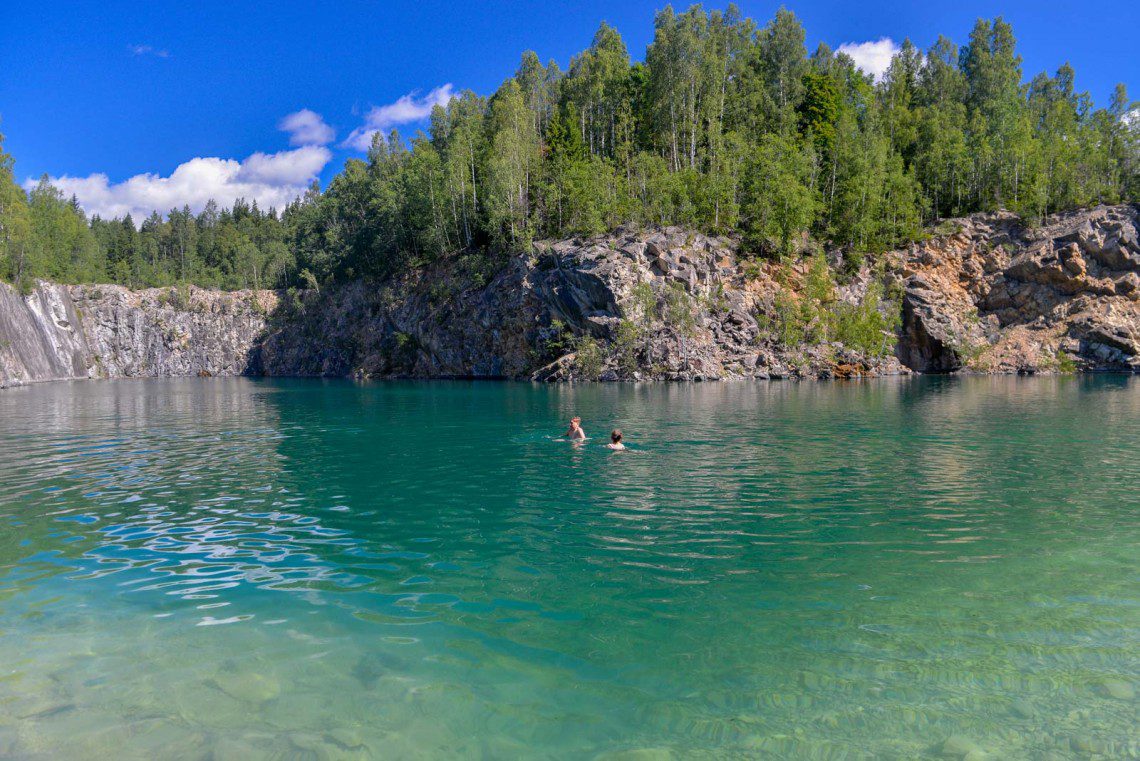 August – Canceled Ireland trip, retreat and a dog!
It was still not time for any trips to Ireland, so we canceled the flight and got a dog instead. Well, maybe it didn't work out that way. Getting a dog has been on our minds for a long time, but it wasn't until now that we felt it would work with our life. So, the black pug Lilibet came into our lives like a whirlwind. The most stubborn, cuddly, mischievous and hungry little dog you can imagine. She accompanies us everywhere – on trips and in restaurants. So far she has stayed in hotels for 11 nights and loves to drive, so she is already becoming a seasoned little traveler. You will definitely see more of her in 2021! 🙂
Yes, almost forgot! Before we got a dog, we managed to go on a retreat. It felt good to rest up for a few days before work started again and we were pretty sure that the puppy would steal our beauty sleep. We went to Lindeborg's eco retreat outside Nyköping, a fantastic place for those who like peace, tranquility and beautiful design. We will definitely go back here!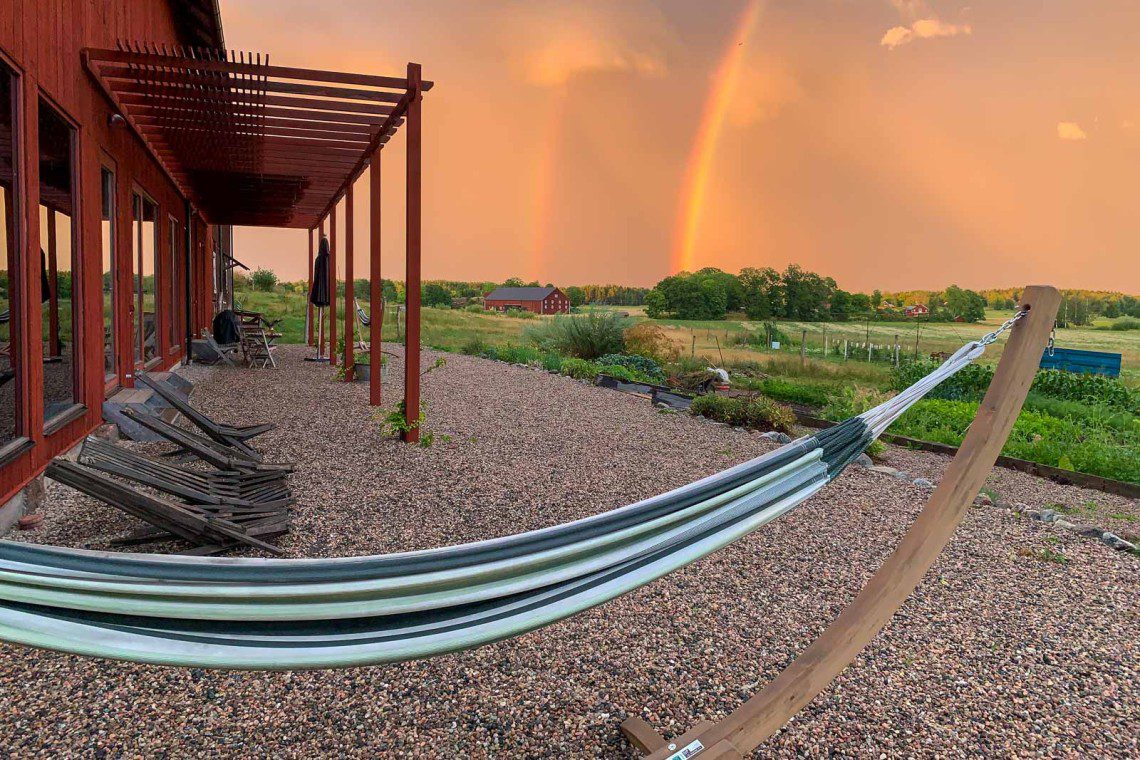 September – Kristianstad
In September I went on a press trip to Kristianstad and got to experience a weekend of glorious sun, summer temperatures, beautiful nature, fantastic food and lovely little farm shops. We walked in Water kingdom, went around the apple orchards at Ivöthe lake and visited Bäckaskog castle. Skåne has so much to offer, I don't think I will ever be able to see enough of these landscapes!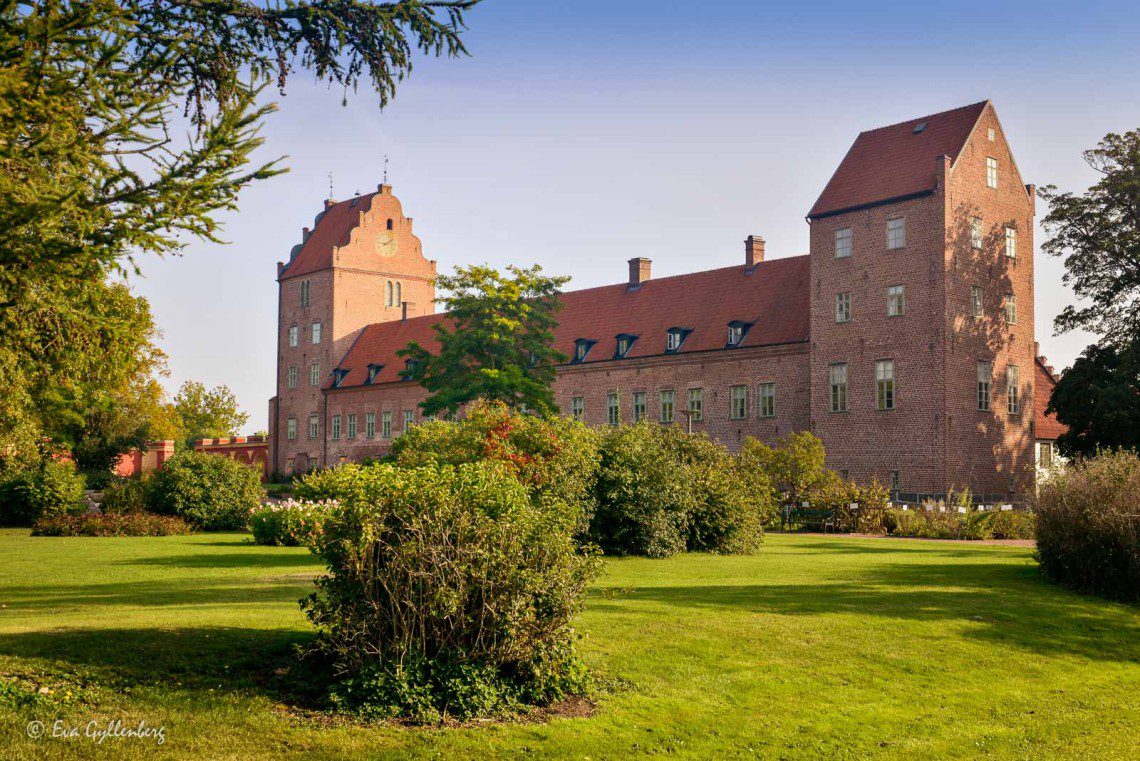 October – Österlen
In October we rented for five days a wonderful little house in the middle of the fields on Österlen and enjoyed the glory of Österlen without a lot of people. We saw Söderåsen National Park in full autumn glory, visited Kivik's monastery, hiked in Stenshuvud, visited Ale's stones, had coffee in Simrishamn, looked at Knäbäckshusen and greeted the cows on the slopes of southern Brösarp. There was a lot of food and coziness and Österlen showed its best side.
November – Corona
November was quite frankly a real poop month. Ever since March, I had been working from home and keeping my distance, avoiding visiting family and friends and not taking any risks. We shopped online, avoided public transport and bought take-away. Nevertheless, the day came in November when I got sick with corona. I am incredibly grateful that I got a mild covid-19 and "only" had a fever, headache, lost my sense of smell and was incredibly tired. I was so tired that I couldn't even watch Netflix some days, but mostly lay on the couch and stared at the ceiling. The fatigue persisted for several weeks, even though according to the "regulations" I was only sick for a week. Not entirely unexpectedly, there was a blog break for almost the whole of November.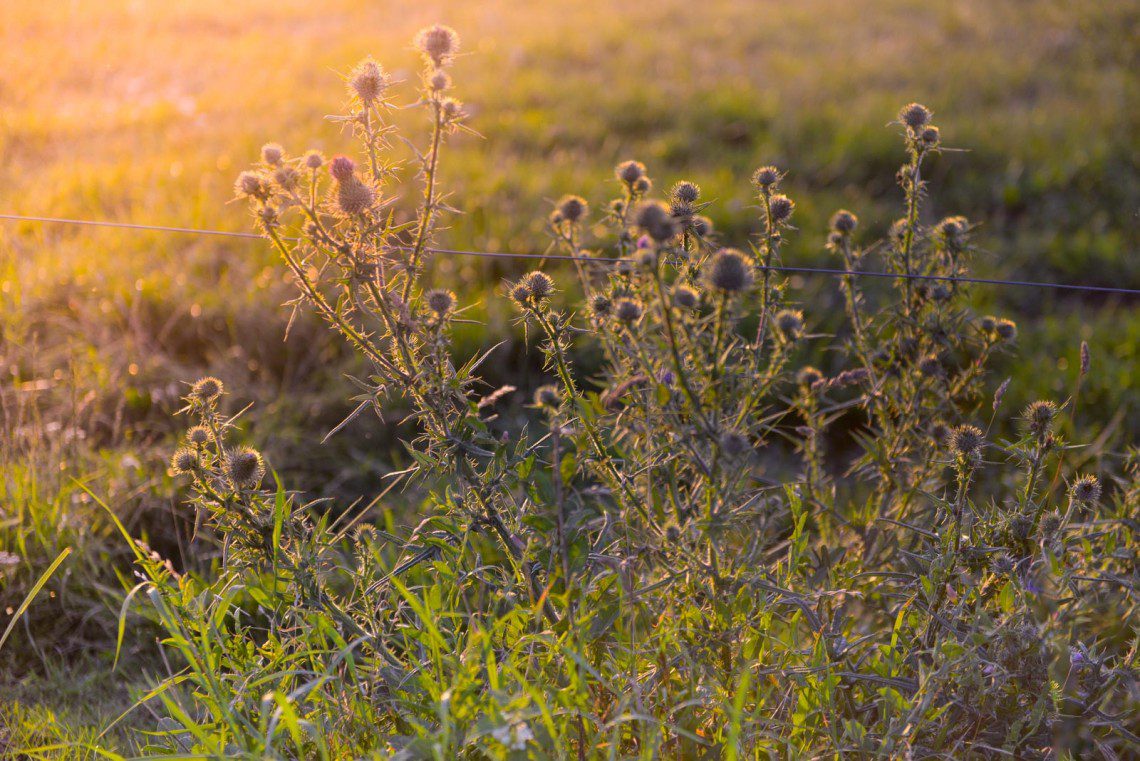 December – A different kind of Christmas
As for the vast majority of us, Christmas was not a long journey for me. It also turned out to be a different Christmas celebration, even if it was still both mustard herring and ham. On a normal Christmas, I usually have at least two trips planned during the spring and I sit and suck on which travel candy to munch on for the summer. This year I have no travel booked at all. Nada. Zip. Zero. I don't even dare to plan another trip, as I don't know when the world will open up again. Right now, I just hope that we all have the strength to persevere and persevere for at least another six months, because even though I was very lucky and escaped easily, there are many who don't. We need to fight on, for everyone's sake. 2021 will be a better year, I can feel it.
So from the whole family Rucksack to you - a greeting and a wish for health, well-being, happiness and a Happy New Year 2021!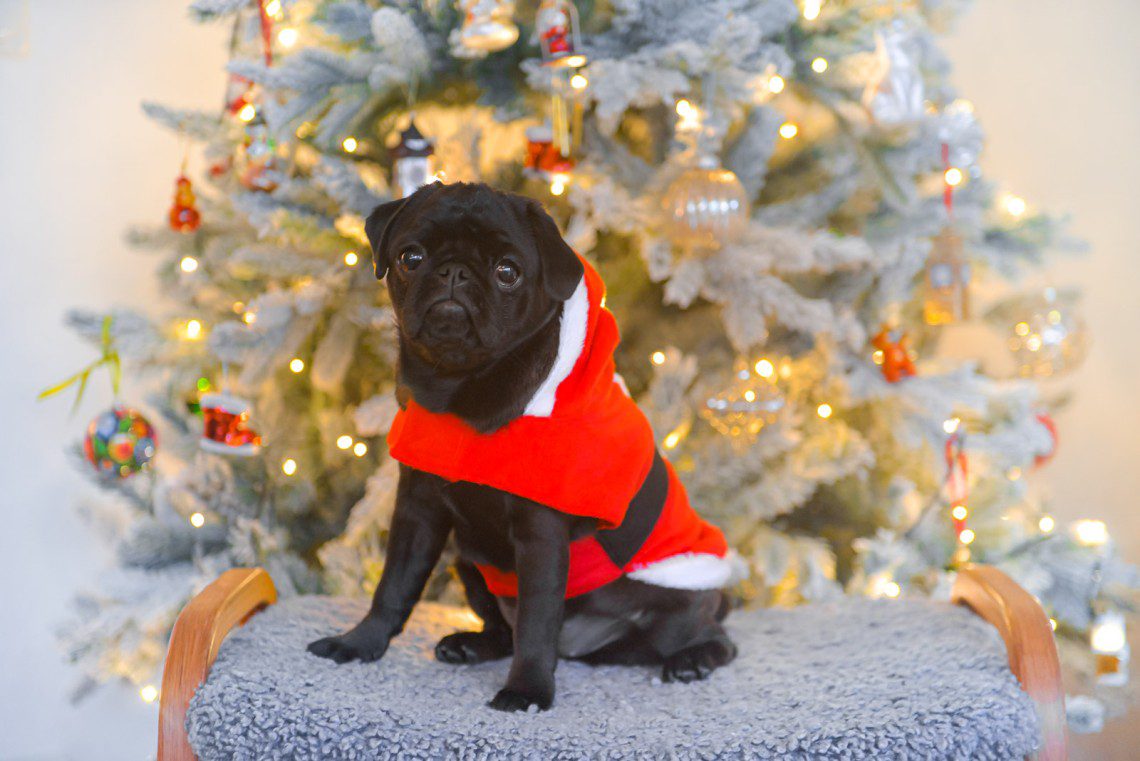 Do you want to read more annual reports?
Several of my blogging colleagues have also summed up the travel year!
Want to read more of my travel tips? do not forget to like Rucksack on Facebook!
Do you want to read more about travel?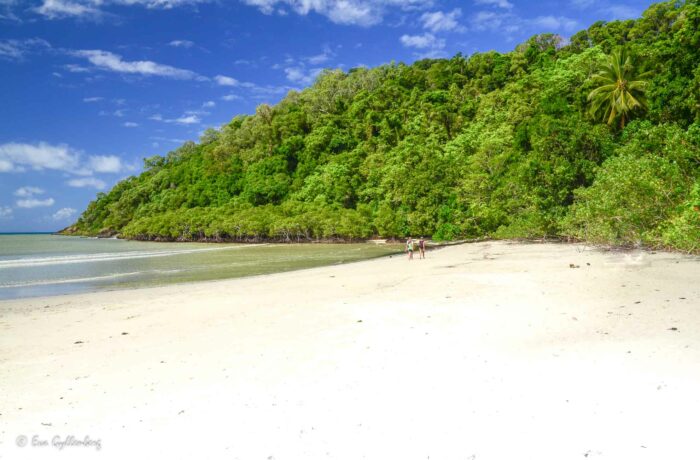 The road to Cape Tribulation in northeastern Australia offers the world's oldest rainforest and untouched…
2 October 2018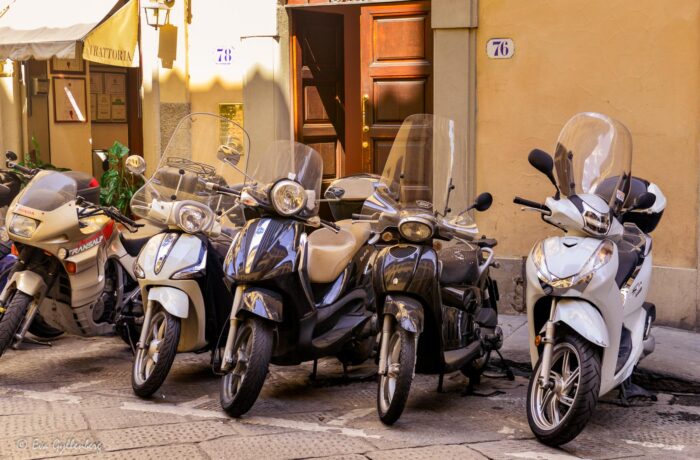 One of the world's most beautiful cities deserves to be shown off with a few more pictures.…
February 25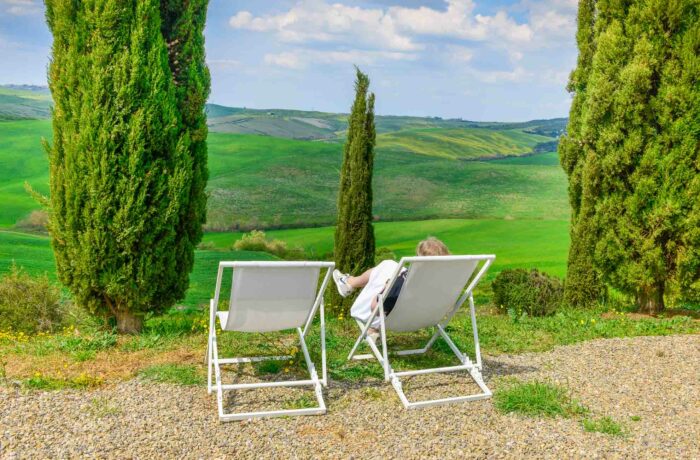 In the middle of the greenest of the green landscapes, we found a small pasta oasis with…
November 27