A holiday in Hong Kong can rarely be classified as a budget holiday. Year after year, Hong Kong is named one of Asia's most expensive cities, where hotel prices can often be compared to New York. But despite this, don't be deterred from going here even on a tight budget. Much that the best of Hong Kong is suitable for the whole family and is even free!
1. Visit temples
Hong Kong, despite its small area, has many beautiful small temples pressed into the shadow of the high-rise buildings. Most famous is Man Mo-the temple with all its big incense sticks hanging like big bells from the ceiling. Entry to the temples is free.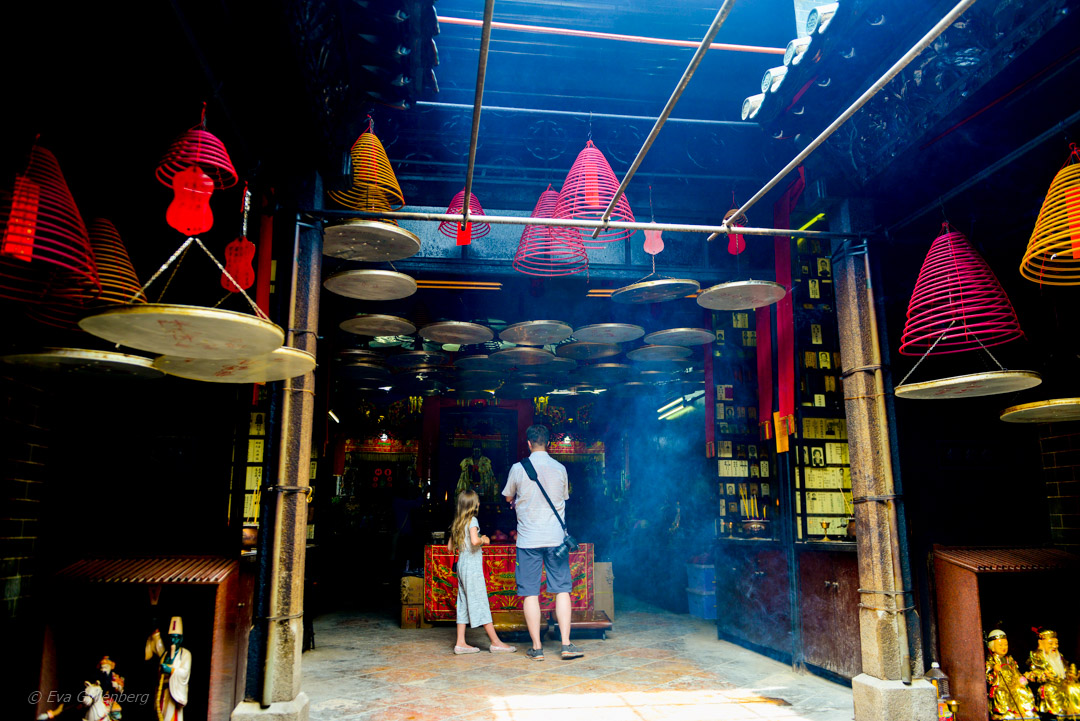 2. Look at the Hong Kong Skyline
After Manhattan, Hong Kong's skyline is probably the most famous in the world. Stroll along the water on the Kowloon side and watch the laser show Symphony of Lights (free) which takes place every evening from the roofs of high-rise buildings.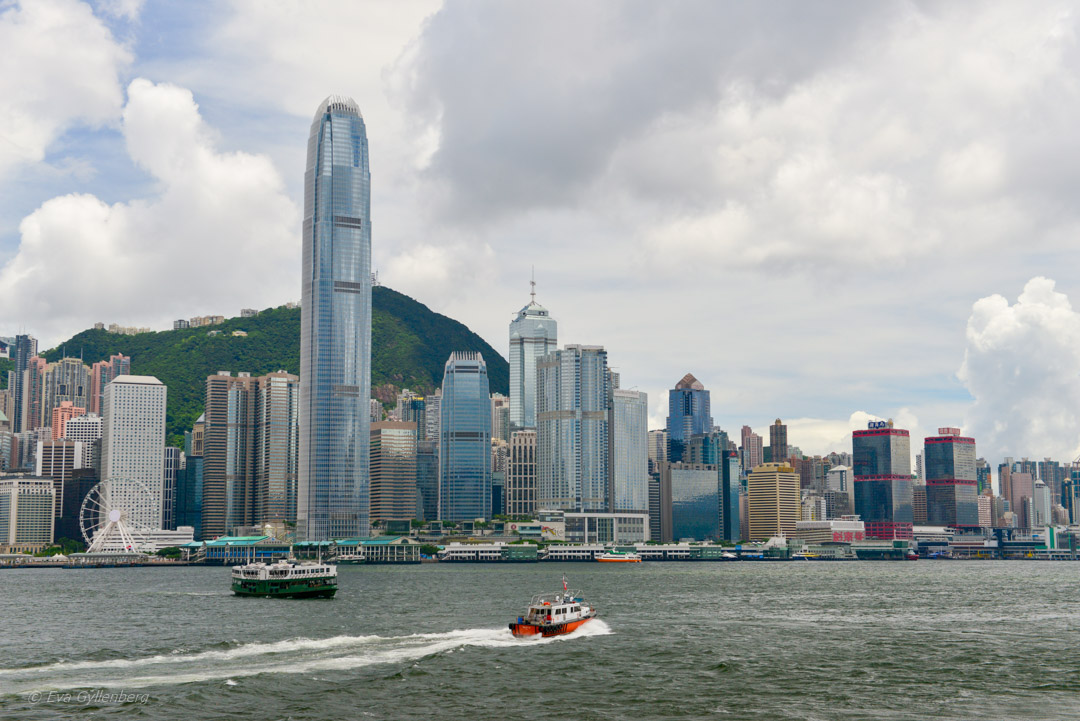 3. Window shopping in Mongkok
So many people, so much food and so many markets and small shops! Here you can walk around for hours and look at everything from knick-knacks to clothes and electronics. Temple street night market is one of the most famous.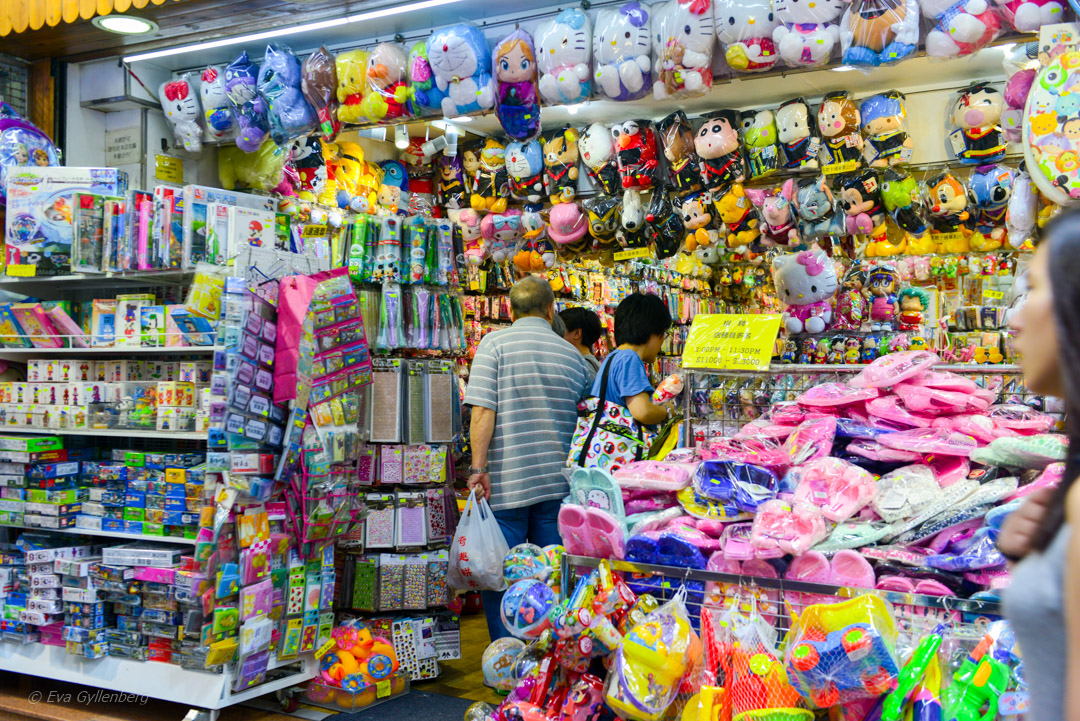 4. Visit a park
Hongkongers love their parks and Nan Lian Garden is one of the coziest. With bonsai trees and lotus ponds, this oasis is located at Diamond hill, surrounded by high-rise residential buildings. Free entry both to the park and to Chi Lin Nunnery which is located in the park. Another interesting park that is more centrally located is the big one Hong Kong Park at the Admiralty.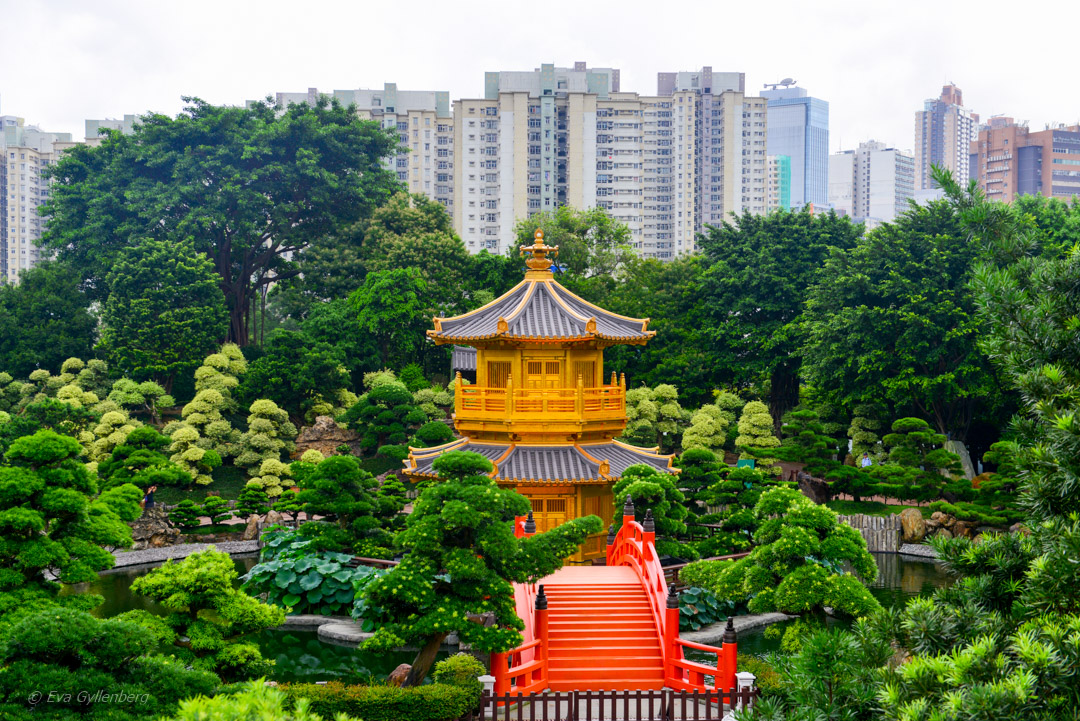 5. Visit the bird market
Row after row of beautiful bamboo cages with beautifully singing birds. Here in Yuen Po Bird Garden meet the old Chinese men with their pets and let the songbirds sing together. Don't miss the sale of live food - you've probably never seen so many crickets and caterpillars before. Free entry.
Read more about the bird market here.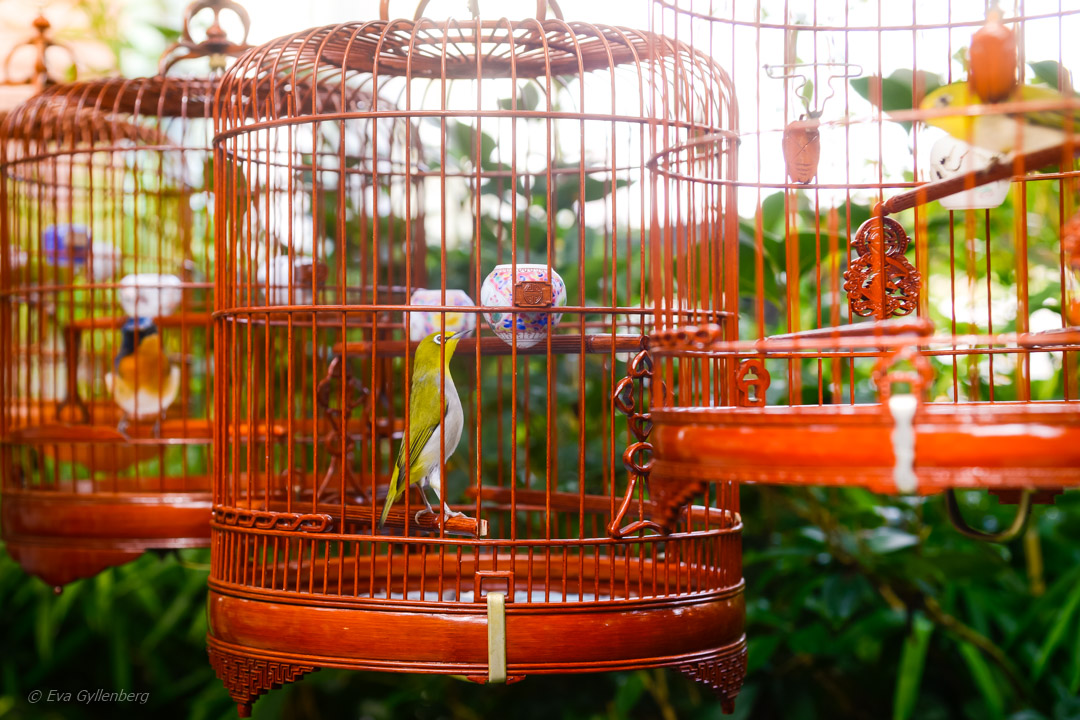 6. Ride the Star Ferry
For over 120 years, Star Ferry has transported passengers between Tsim Sha Tsui (Kowloon) and Hong Kong Island. For just a few kronor you get a boat ride with amazing views and lots of Hong Kong history in one fell swoop. Not as fast as taking the subway between the islands, but very charming.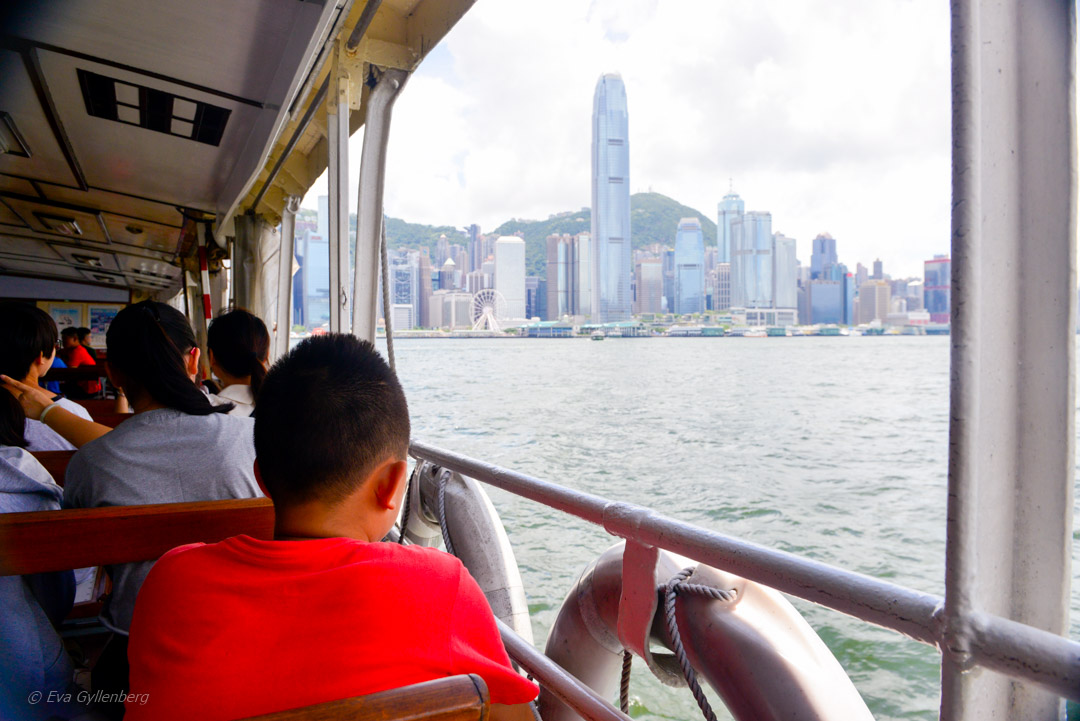 7. Visit Goldfish market
Hongkongers flock here to the Goldfish market in Kowloon to buy aquarium fish in plastic bags. According to Feng Shui, fish bring good luck to the home, making aquarium fish very popular pets. Row after row of exotic fish are for sale here, some fish so big they can barely be taken on the subway.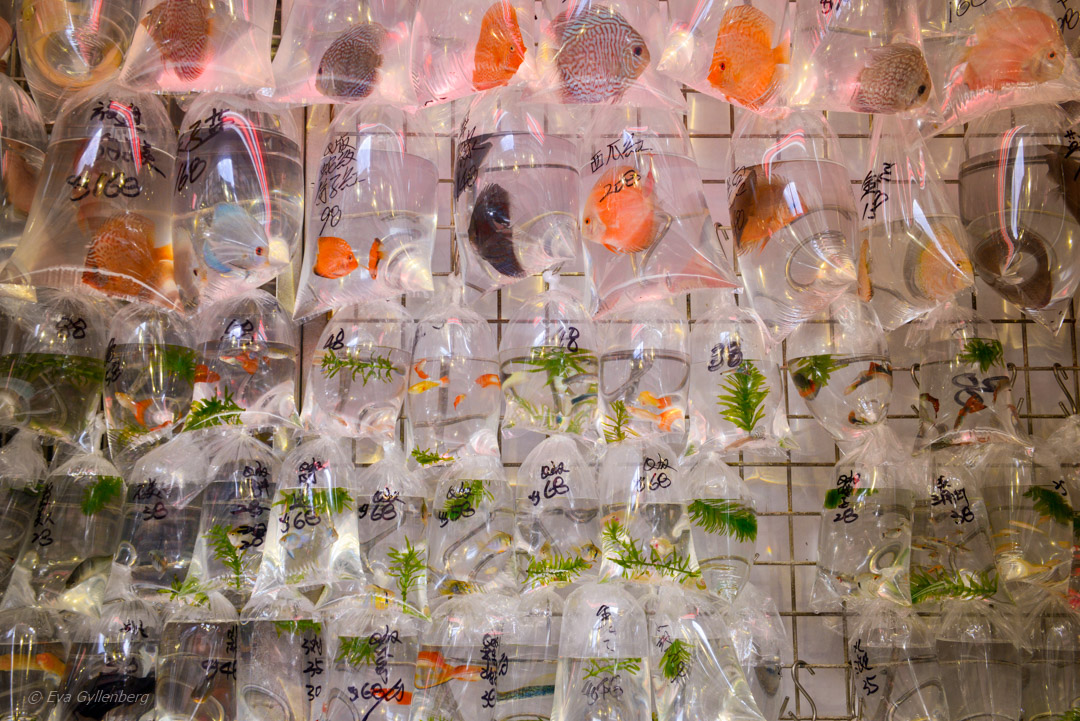 8. Look at Hong Kong's architecture
What you as a tourist do most in Hong Kong is probably just soak up the atmosphere - and luckily, it's completely free. This mix of colonial houses and modern skyscrapers mixed with Chinese culture and dirty alleys is absolutely wonderful. Walk around, look up and be mesmerized by all the little details – the laundry hanging out of the 15th floor window, the bamboo scaffolding still used to build houses and the scents of the roast duck at the street stall.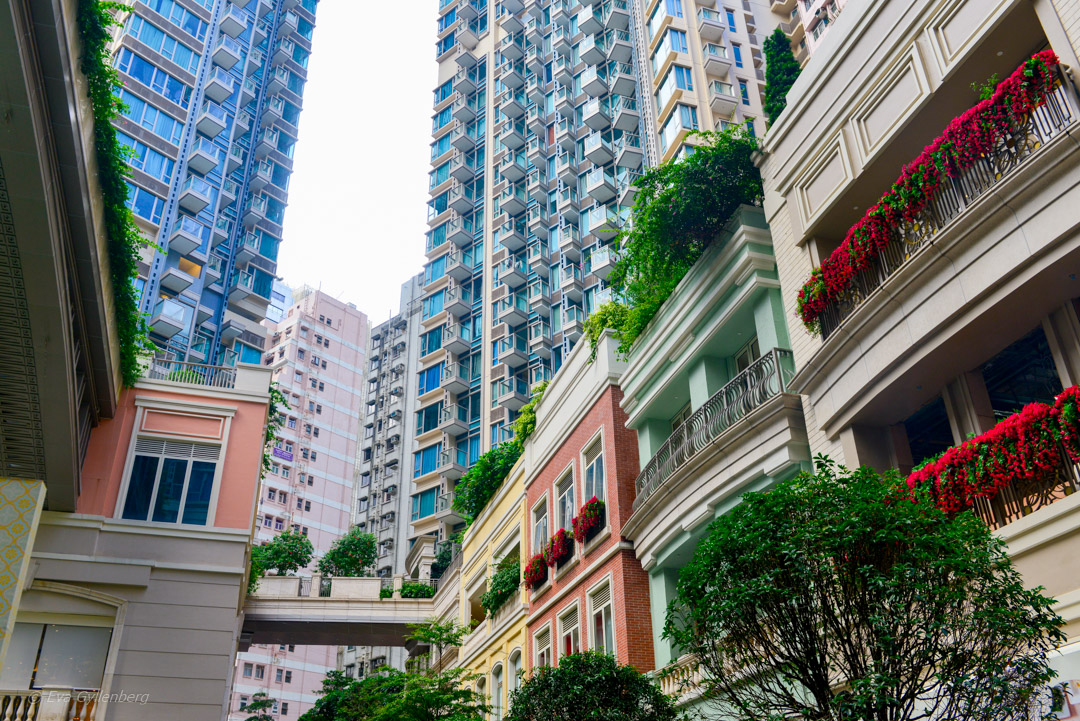 Have you been here? What did you think of the destination?
Been there - didn't like it!
0
Not keen at all to go here!
0
Eva Gyllenberg
Travel blogger, gastronaut, photographer and family adventurer with over 55 countries in his luggage. Eva loves trips that include beautiful nature, hiking boots and well-cooked food. On the travel blog Rucksack she takes you to all corners of the world with the help of her inspiring pictures and texts.