At the top of the Höga Kusten's northern coastal edge, lies the small town of Örnsköldsvik. The city I lived in as a child. For most people, Örnsköldsvik is no more than a passing place on the E4 on the way north, a place that you blow past in a few minutes. The city actually popped up recently on my fellow travel blogger Finally Losts list of "places I don't want to go back to". And frankly speaking, Örnsköldsvik in itself is neither Sweden's most exciting nor most interesting city. But don't judge a dog by its hair. Around Örnsköldsvik you will find some of the Norrland coast's most unique experiences and attractions. Come along to one of Sweden's most personal corners – an area filled with deep forests, rocky mountains, sparkling seas, fishing villages and rolling stone waterfalls.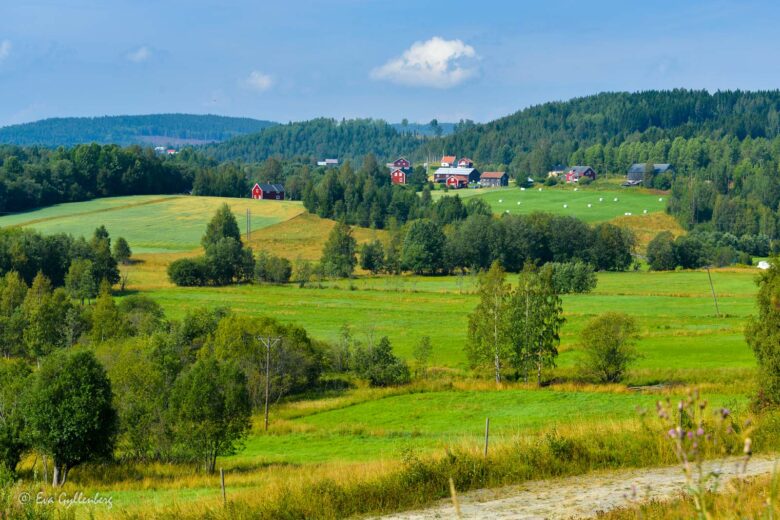 1. Trysunda
On the island Trysunda I spent my summers when I was little. Here I ran in clogs among the clear bluebells on the path up to the view mountain, balanced on the round stones on the beach in Storviken and fed spikes with old coffee cans from the dock. Trysunda is and remains one of the most beautiful islands I have ever visited. Perhaps it is therefore not so strange that we chose to get married in Trysunda chapel on a gloriously beautiful July day almost 16 years ago. There is simply no place that is closer to my heart than Trysunda.
Trysunda's horseshoe-shaped fishing village was formed in the 16th century by the Gävle fishermen, who at that time had the privilege of sea fishing along a large part of the Norrland coast. During fishing's heyday between 1920 and 1950, over a hundred people lived here and the island's school was full of children. Now the permanent residents during the winter months are much easier to count on one hand and the school has been closed for many years. The memories of the fishermen are preserved today in the beautifully decorated small fishing chapel from the 17th century.
You can travel to Trysunda all year round, but during the summer months there is a daily boat service from Köpmanholmen, 25 km south of Örnsköldsvik. The boat trip to Trysunda takes 30 minutes and should be booked in advance. Read more at M/F Ulvön's website.
There is a hostel with a cafe that is open during the summer months, but you will have time to see a lot of the island even if you only go here on a day trip.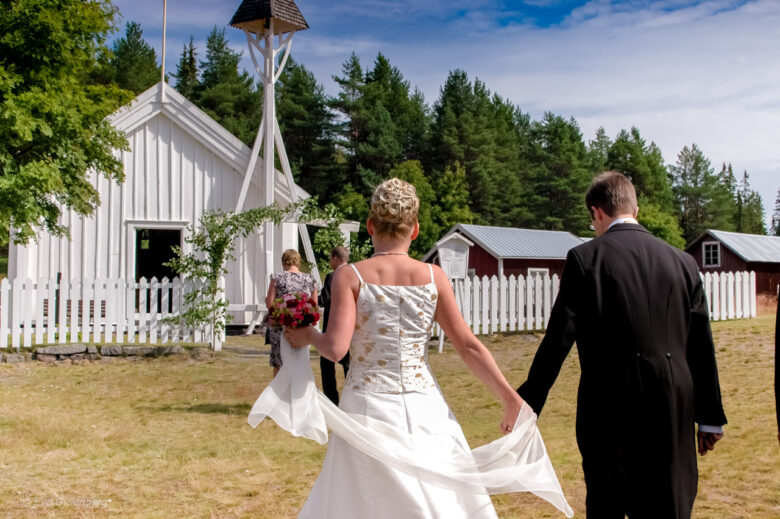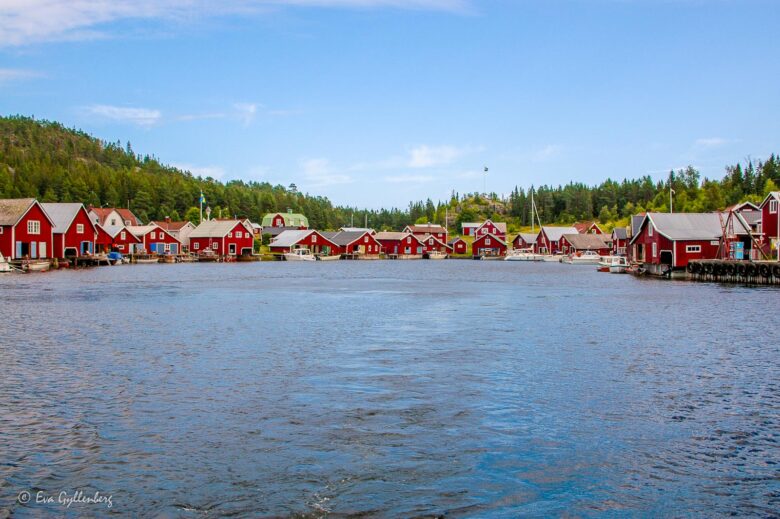 2. Skeppsmalen and Skagsudde
Just outside Örnsköldsvik is the fishing village Skeppsmalen in a rocky cove. You go here to wander among the red little fishing huts and buy freshly smoked whitefish, visit the Skagsudde lighthouse and sunbathe on the smooth sea cliffs. Skeppsmalen is not only part of the world heritage High Coast, but here is also the (island) famous Surströmming Museum. Fortunately, you don't have to love surströmming to visit the museum.
Skeppsmalen and the lighthouse Skagsudde is on the mainland about 3 miles southeast of Örnsköldsvik, Turn off at Idbyn just north of Örnsköldsvik, and you can easily get here by car.
Learn more about Skeppsmalen in my post Skeppsmalen – Surströmming and rocks on the High Coast.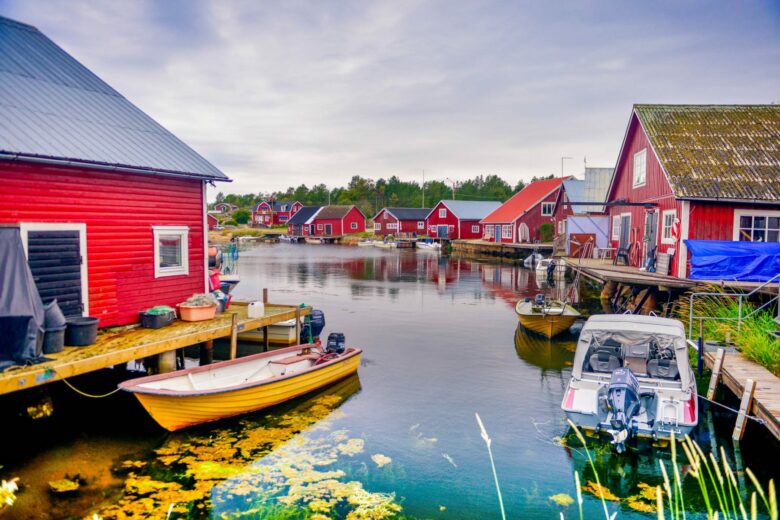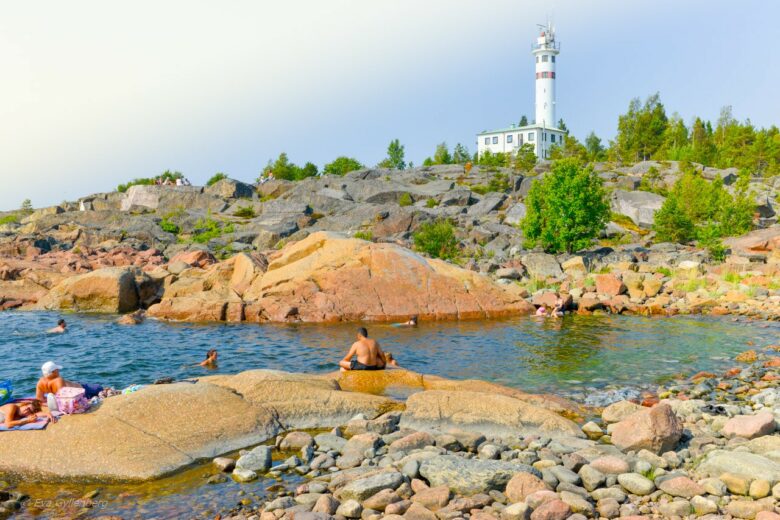 3. Slåttdalsskrevan and Skuleskogen
The High Coast is the result of thousands of years of unique land elevation, weather and wilderness. In the middle of the Skuleskogen National Park just south of Örnsköldsvik lies one of Sweden's coolest nature experiences - Slåttdalsskrevan. 200 meters long, 30 meters deep and 7 meters wide. Today a mountain, in the past part of the sea. To Slåttdalsskrevan you hike on a half-day excursion through the beautiful national park, but also take the opportunity to visit more places in Skuleskogen while you're here. Tärnätvattnen and Kälsviken are nice stops for a cheese sandwich and a cup of coffee. Just outside the national park is the Dalsjöfallet waterfall, which you can reach via an easy walk from the car.
The easiest hike to Slåttdalsskrevan is from the national park's South Entrance, but be aware that it is the most popular visitor spot in the park. This year (2020) the car park has already been full early in the day.
Read more about Slåttdalsskreva in my post Hike Slåttdalsskrevan – Skuleskogen's most dramatic side.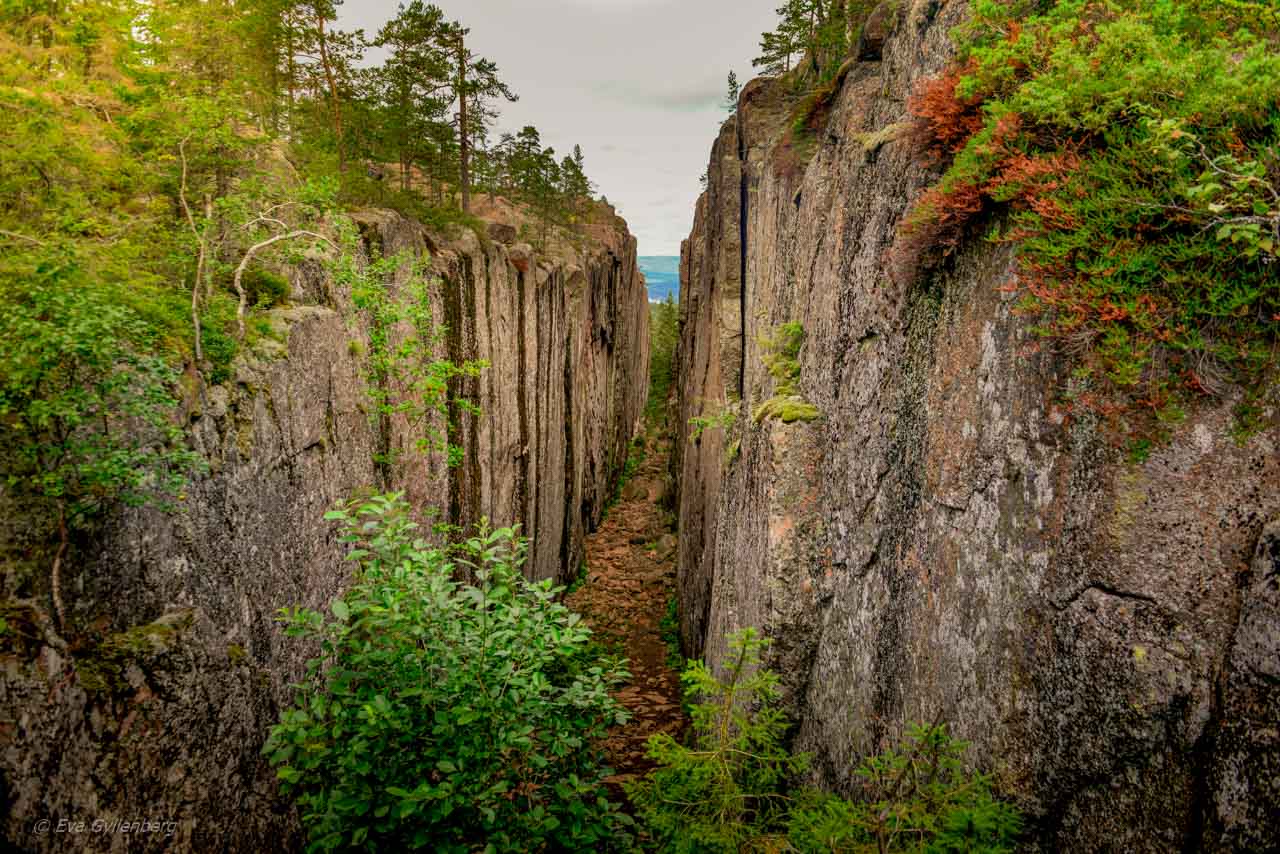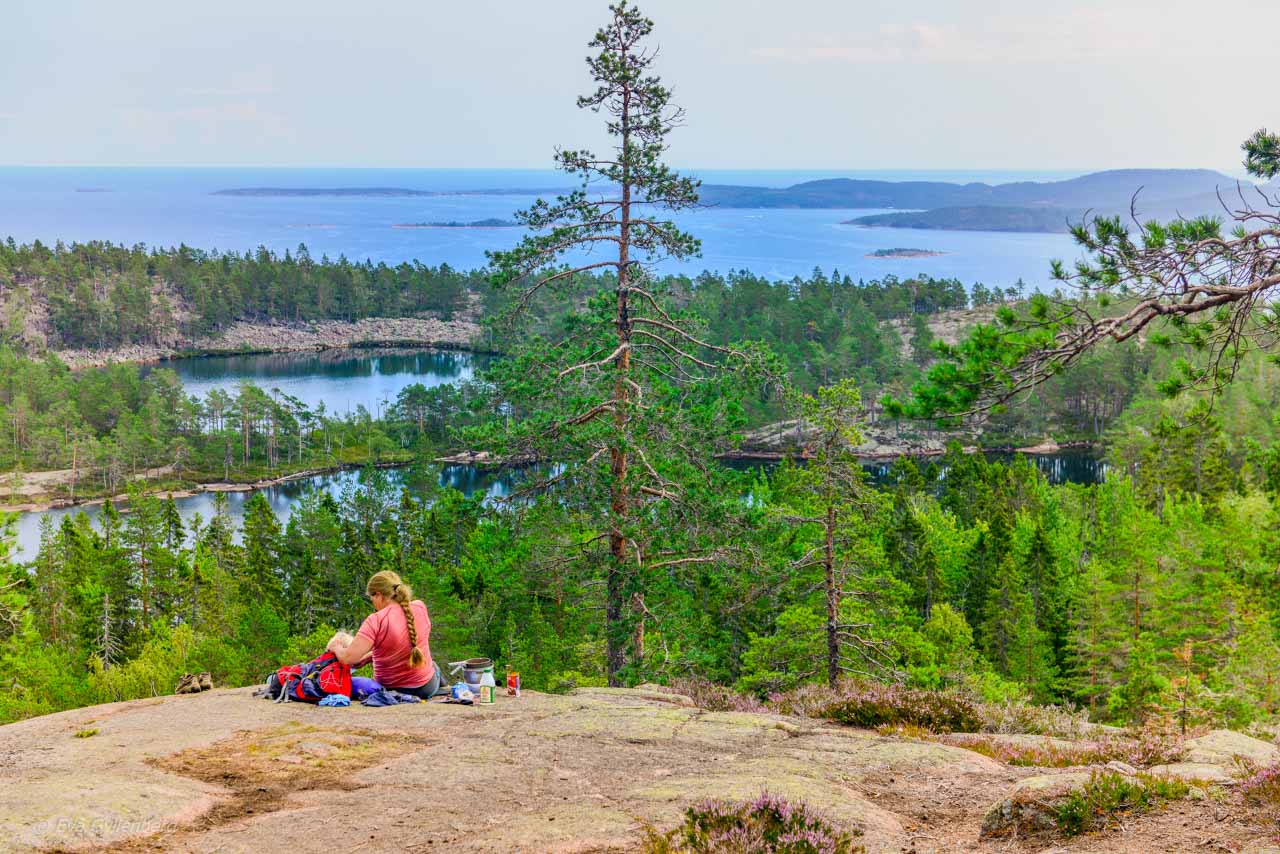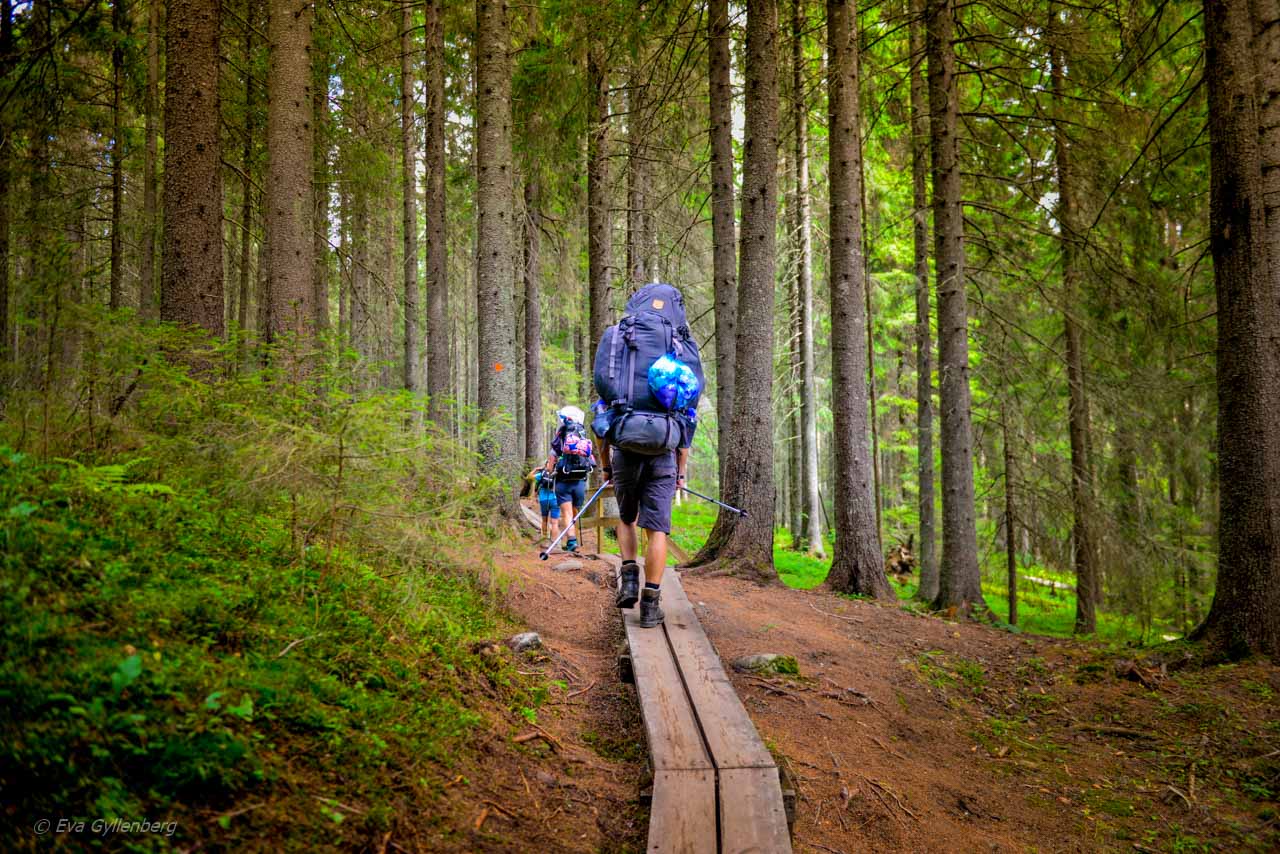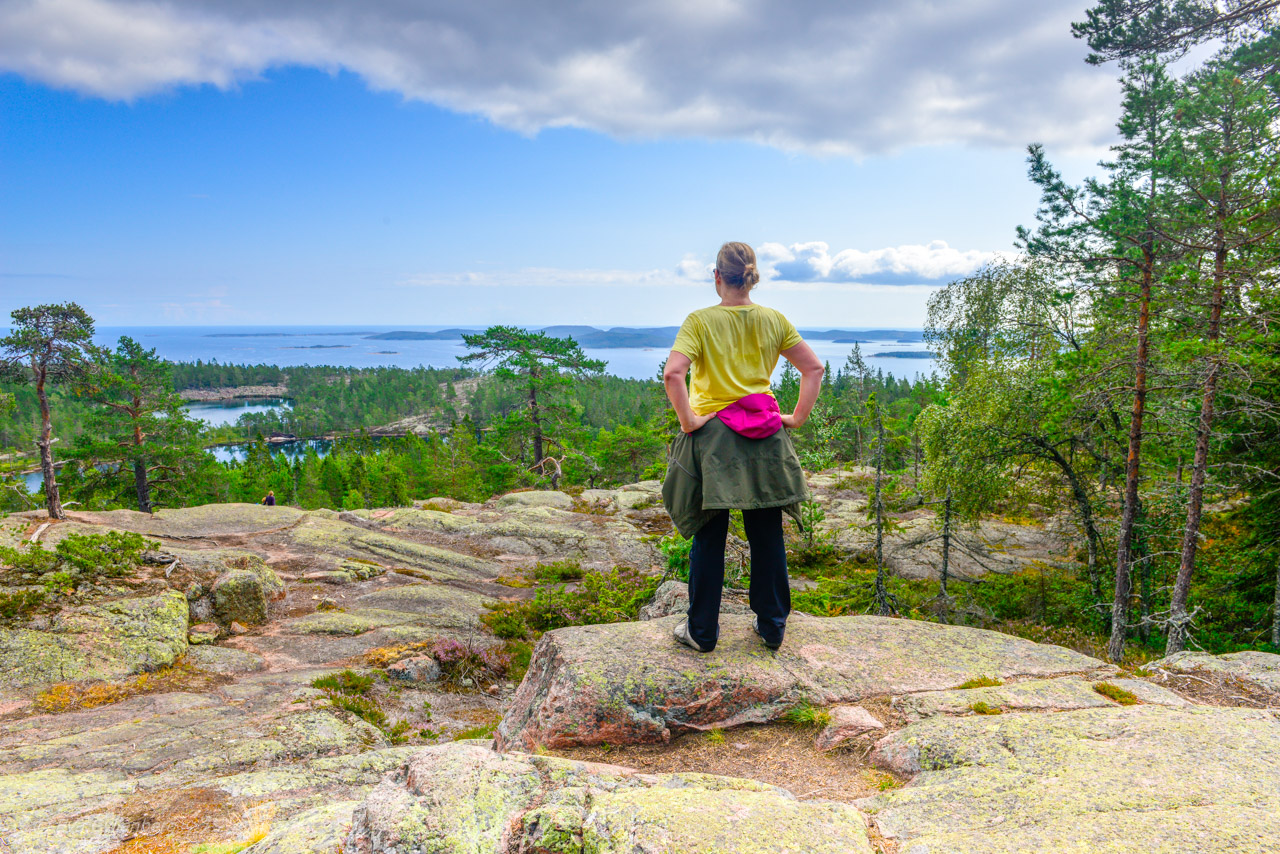 4. Wolf Island
Ulvön is the Norrland coast's largest fishing village and a must for those visiting the High Coast. Here you will not only find idyllic red fishing huts, sun-warmed rocks and salt-sprinkled jetties, but also two whole nature reserves and a nice viewpoint.
The summer half is high season on Ulvön. Ulvön's cabins are filled with expectant summer guests, the guest harbor is filled with sailboats and the restaurants open their doors to lovely outdoor seating and the smell of freshly smoked whitefish wafts between the fishing stalls. If you have the opportunity, stay overnight at a fresh Ulvö hotel and enjoy the idyll for real.
Read more about Ulvön in my post Ulvön – the idyllic pearl of the High Coast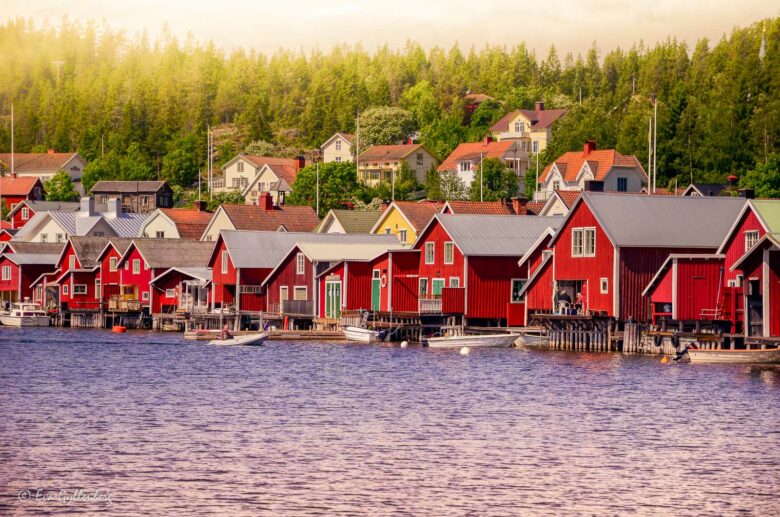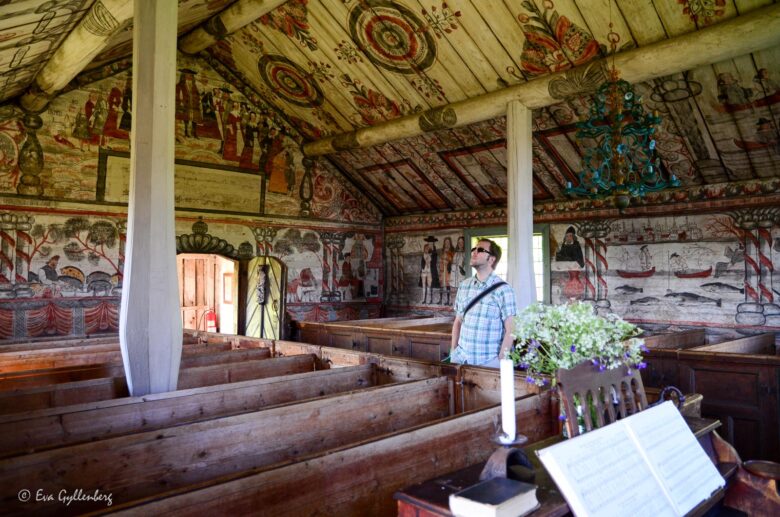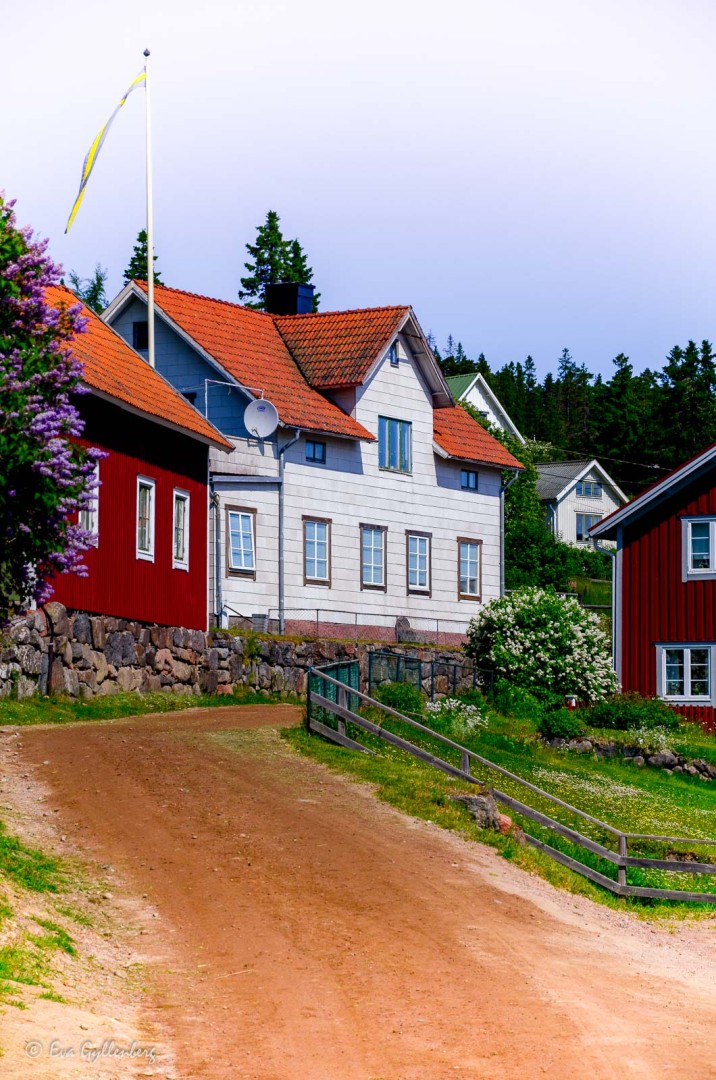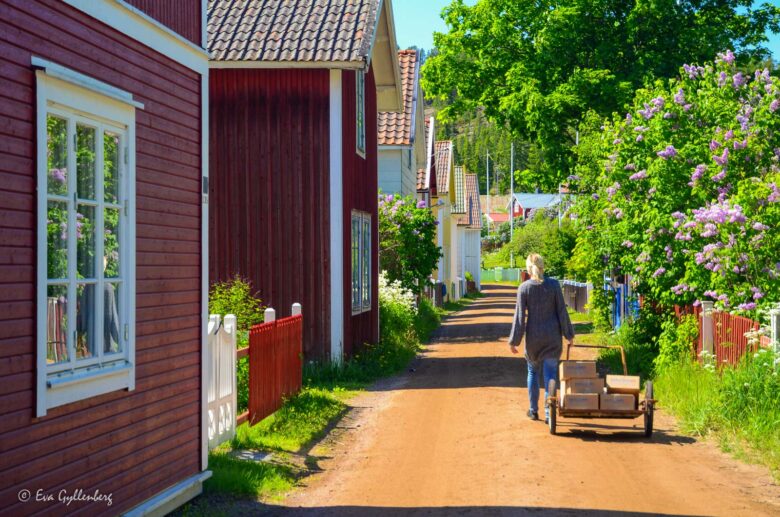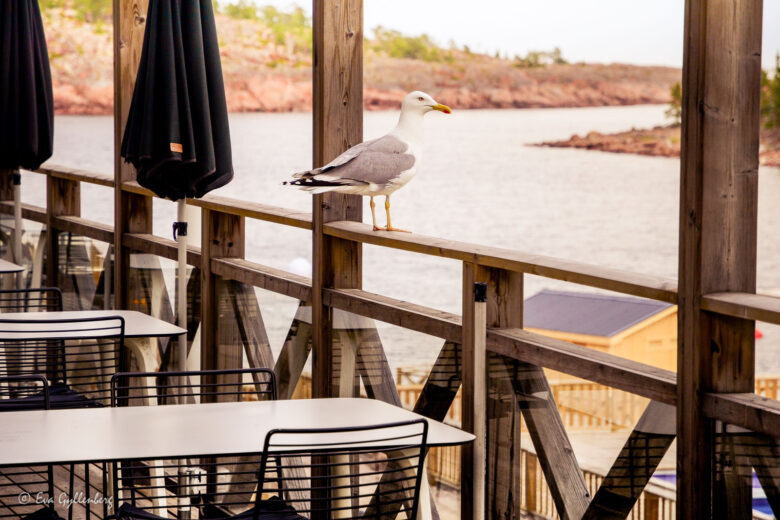 5. Skuleberget
Right next to the Skuleskogen nature reserve is Skuleberget. Here you will not only find a cave where robbers lived during the 17th century, but also a breathtakingly beautiful view of the entire glory of the High Coast. You get to the top of the mountain via The High Coast Path – a relatively steep 2,5 kilometer hiking trail that starts from Friluftsbyn. Once at the top, a cozy summit cabin awaits with cold drinks and coffee and a view well worth a little sweat and stiff calves.
For those who would rather climb than hike (and dare!), there is also one Via ferrata in different levels of difficulty that take you up the mountain. The view is though to die for whether you're hiking or climbing.
(NOTE: There is usually a chairlift in Skulebacken's slalom slope that takes you to the top of the mountain, but for now it is under repair)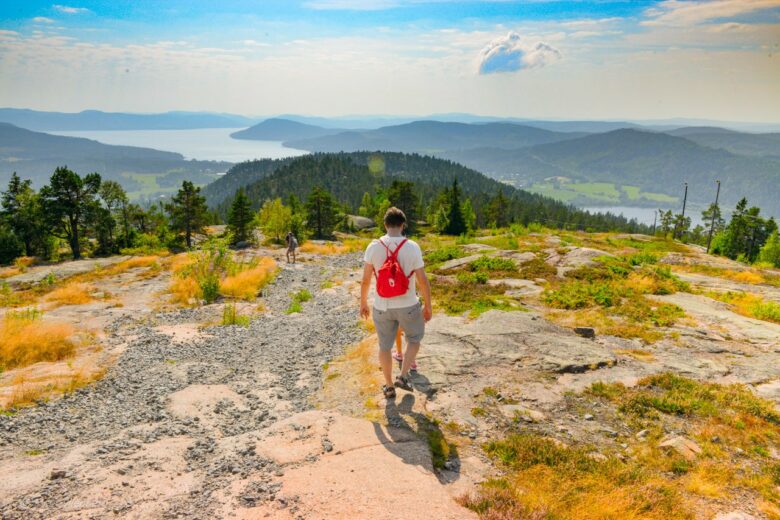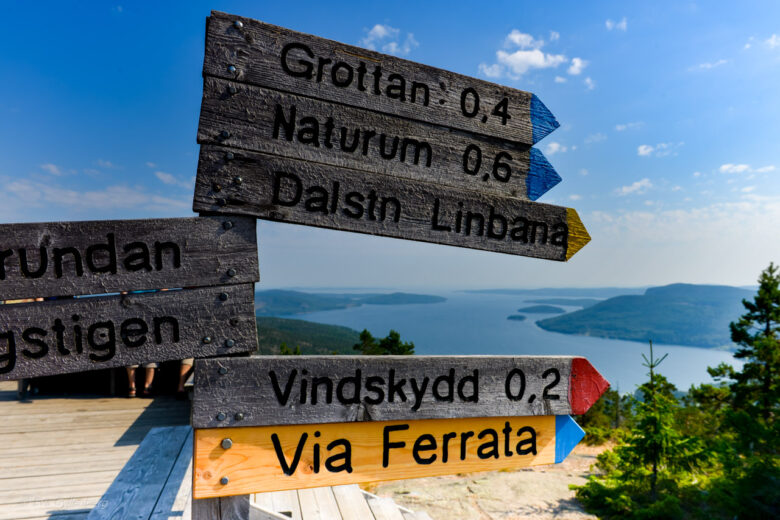 6. Balestjärnen and Balesudden
Balesudden is a rocky promontory with an enchantingly beautiful lake on top – Balestjärnen. The lake is known for its disturbingly clear blue-green water, which attracts snorkelers and divers from near and far. Most often, visitors come here as a detour on their hike along the High Coast Trail, but in recent years, many boat owners and day hikers have also found their way here. One of Örnsköldsvik's most beautiful places in my eyes and well worth a half-day excursion!
Read more about hiking to Balestjärnen in my post Hike the Höga Kusten trail to Balestjärnen.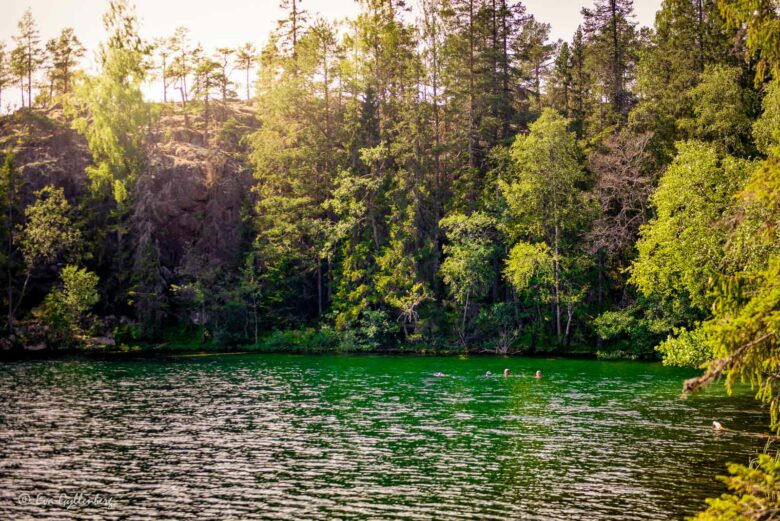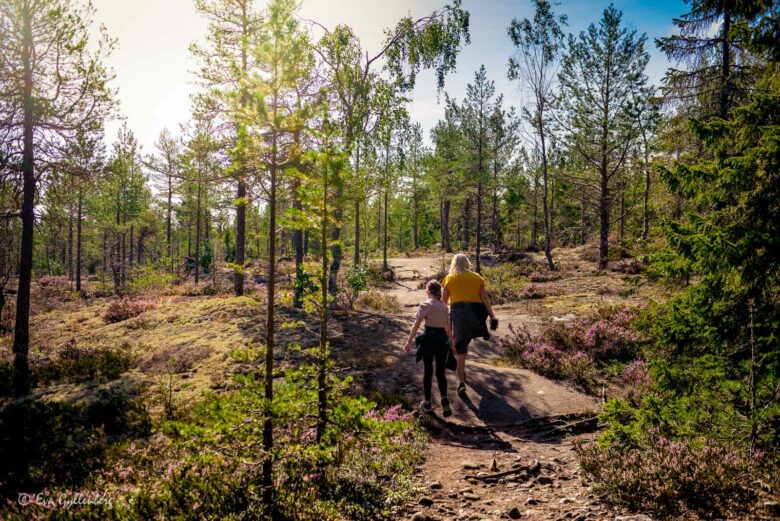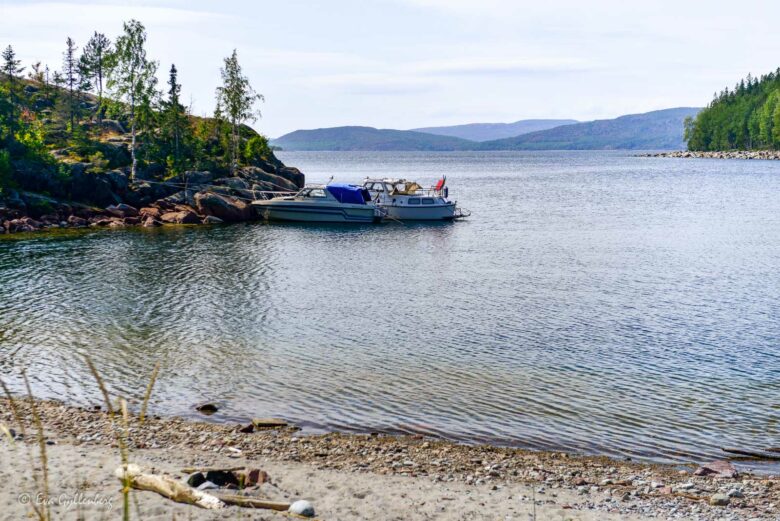 7. Outlets and flea markets
Last but not least among my Ö-fold tips – Flea markets and factory stores! One thing I always do when I'm in Örnsköldsvik is to go to flea markets. It may not be an attraction - but oh so much fun! Here I still manage to find great bargains and the number of flea market items is large! You will find a compilation with addresses and opening hours for the flea markets here at Tidningen 7.
For those who like well-made shoes at a good price, the factory sale is at Docksta Shoe Factory (karta) a must visit. Docksta doesn't just make the nicest slippers, but these days also boots, accessories and interior design.
If you need to refresh your hiking gear, head to Naturkompaniet's outlet (karta). Here in Fjällräven's old factory, you will find plenty of branded clothing for all kinds of outdoor activities at good prices.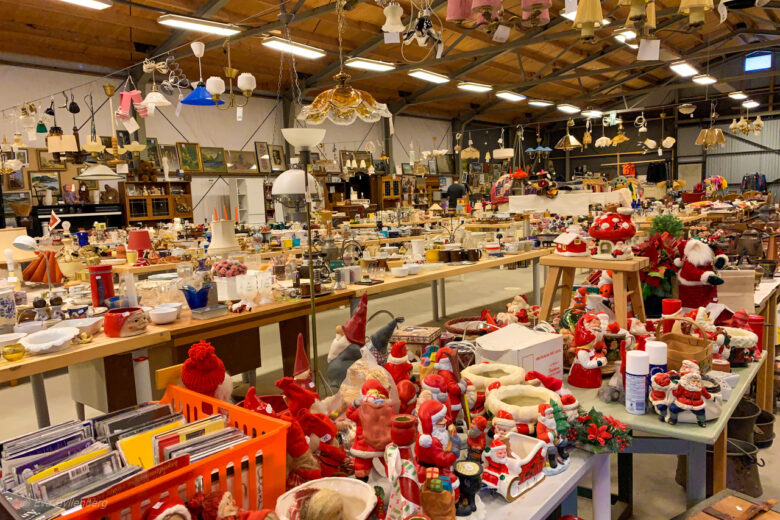 Want to read more of my travel tips? do not forget to like Rucksack on Facebook!
Have you been here? What did you think of the destination?
Been there - didn't like it!
0
Not keen at all to go here!
0
Eva Gyllenberg
Travel blogger, gastronaut, photographer and family adventurer with over 55 countries in his luggage. Eva loves trips that include beautiful nature, hiking boots and well-cooked food. On the travel blog Rucksack she takes you to all corners of the world with the help of her inspiring pictures and texts.