Some of you may have discovered that I like food. Some of you may also have realized that I like coffee. If anyone is wondering what I did in Krakow, it wasn't going to an art museum. We have simply had coffee and eaten our way through (almost) every small popular restaurant and cafe!
For me, Krakow rivals Vienna as the European queen of cafes. At every nook and cranny there is a cafe, one more unique than the other. We have visited both bohemian, unexpected, elegant and steam punk-oozing cafes. Often the environment oozes culture, poetry and history, especially the cafes located in the Jewish quarter of Kazimierz. The menus are extensive and every cafe we ​​visited had full rights - perhaps because they often do double duty as a cafe by day and bar by night. The prices for a cup of coffee varied between 15-30 kronor and a piece of cake cost between 25-40 kronor, so it was definitely a worthwhile pleasure to stop and rest your feet and have a cup of coffee at regular intervals.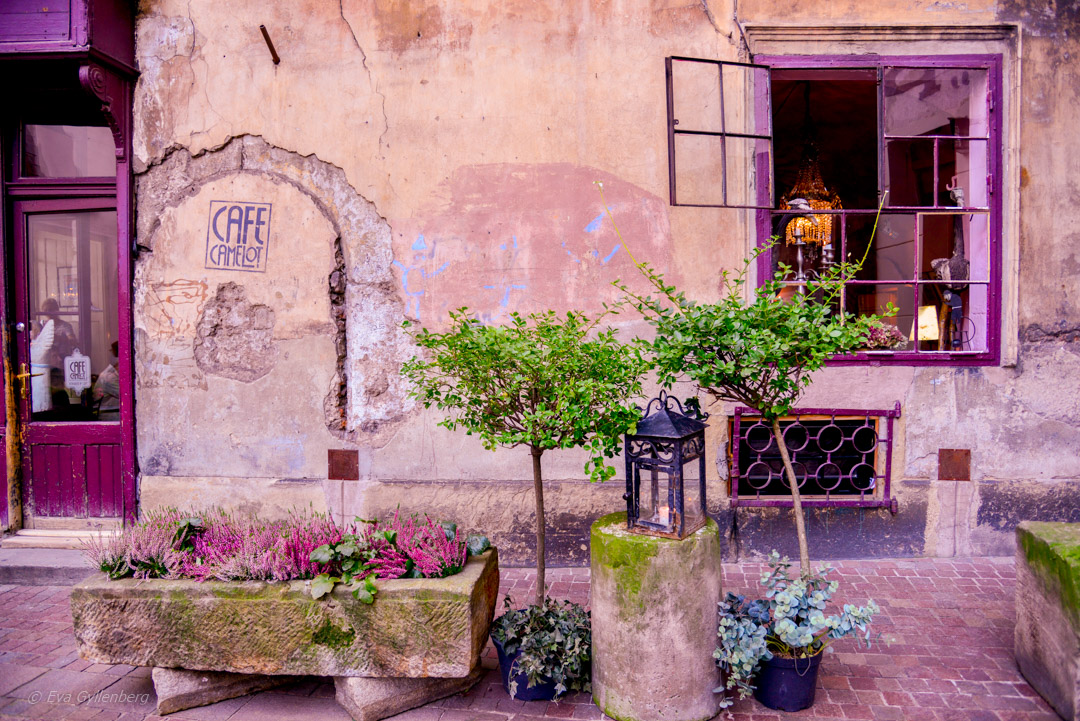 1. Cafe Camelot
Cafe Camelot is located in an old house on a back street just north of the main square. Popular brunches are served here and the menu is extensive. We ordered a pot of tea, a coffee latte, two glasses of bubbly, a bottle of fine water and a divinely fresh raspberry pie with berries. You know, when the pie is just the right amount of tartness and made with fresh berries. Total price for the party? About SEK 150.
NOTE: Café Camelot does not accept cards, so make sure you have zlotys with you.
Cafe Camelo
Świętego Tomasza 17
33 332-Kraków, Poland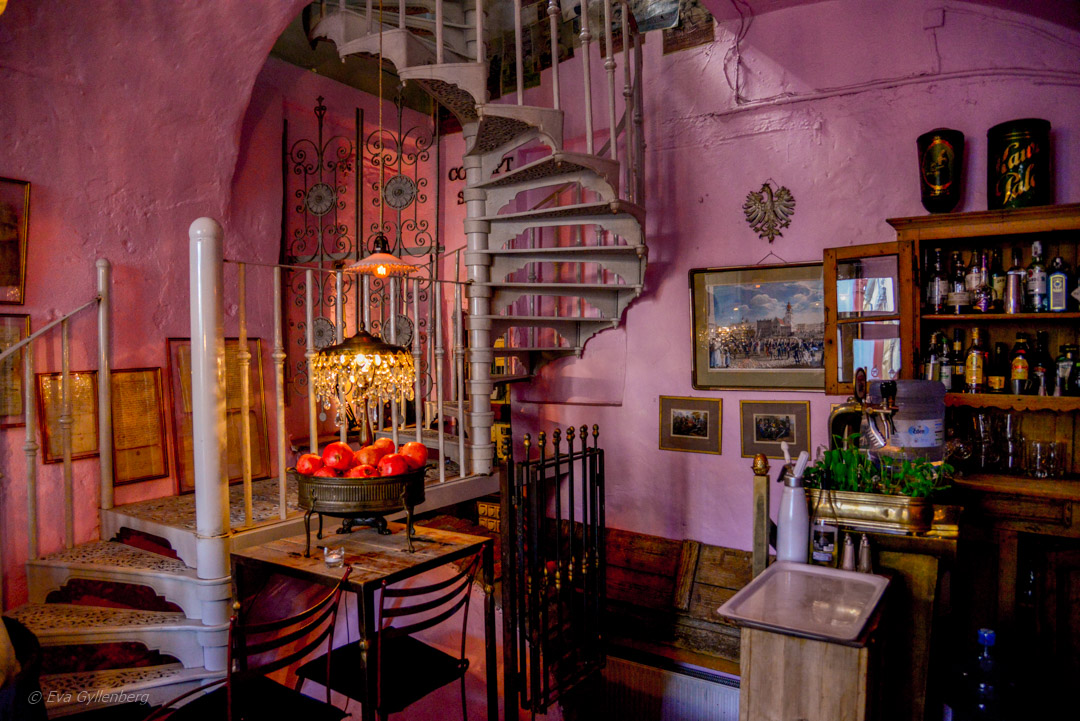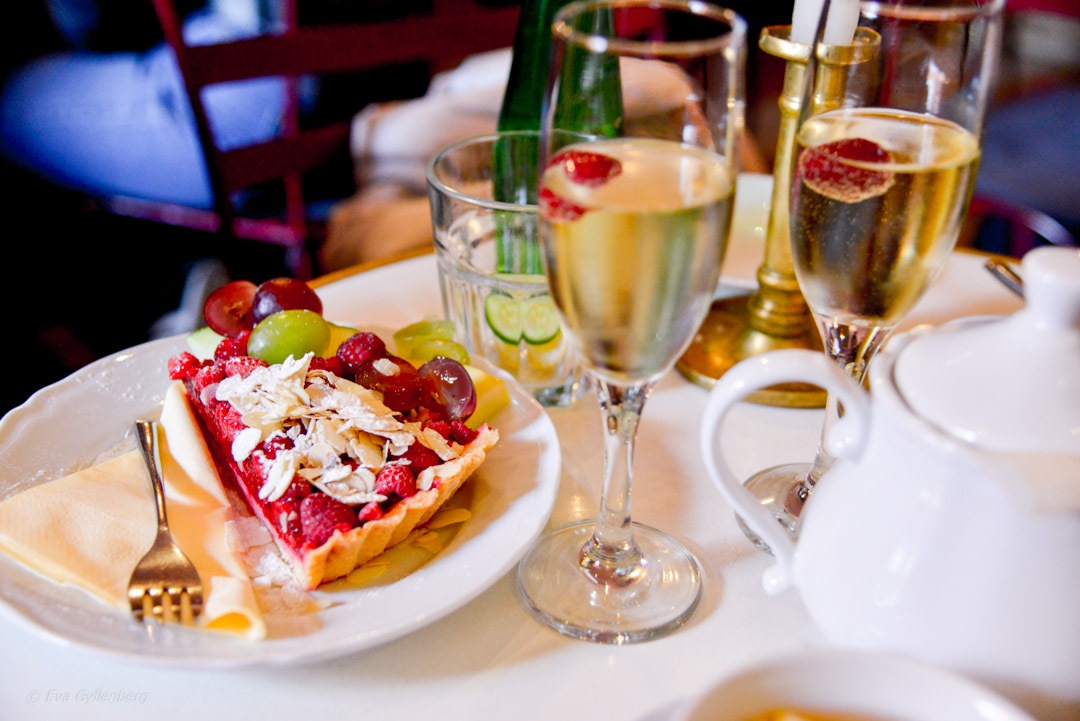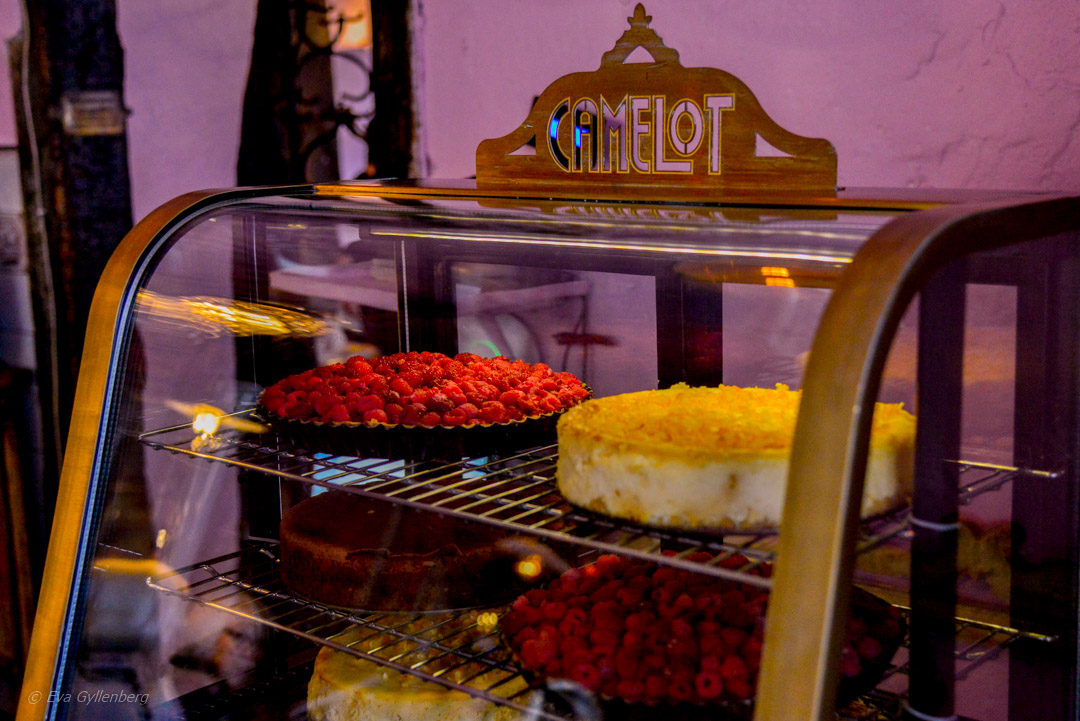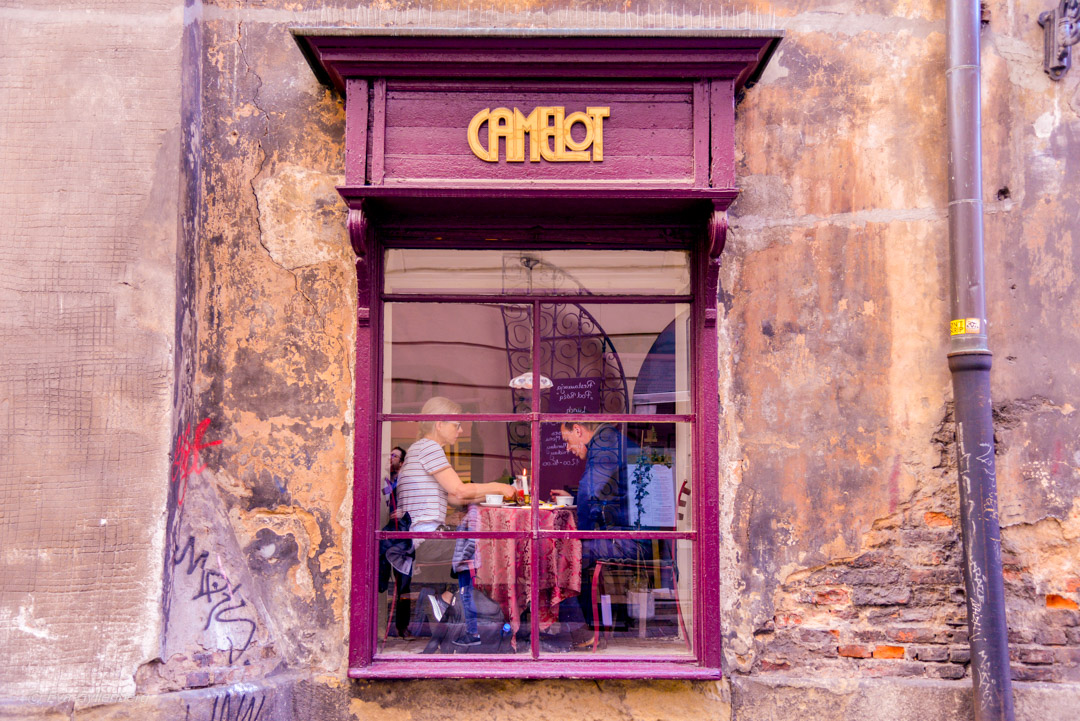 2. Pijalnie Czekolady E. Wedel
I love trying local chocolate when I travel. Preferably luxurious chocolate and glossy pralines with pastel-coloured filling. So I was a little extra happy in the soul when it turned out that Poland's most famous chocolate manufacturer frond has a cafe right on the main square in Krakow. The first thought was that this place would probably be full of tourists, but that was not the case. On Saturday afternoon, it was rather young couples and Polish families with children who were here drinking a cup of hot chocolate and buying chocolate before Christmas.
We decided on a "coffee package for two", with each a cappuccino and two pralines each for a total of 28 zlotys (approximately SEK 70). Then we bought more chocolates from the menu, all the chocolates cost 3,50 zlotys each. I took a French truffle with blackcurrant and a praline with raspberry and vanilla filling. Both were delicious, although I have to say the French truffle was magical!
It is not entirely easy to find Wedel's café by the main square, because the entrance is quite small and it is full of parasols outside. Once inside the café, however, there is a large glassed-in courtyard with a glass roof that swallows a lot of people, so there are plenty of tables.
Pijalnie Czekolady E. Wedel
Main Square 46
31 017-Kraków, Poland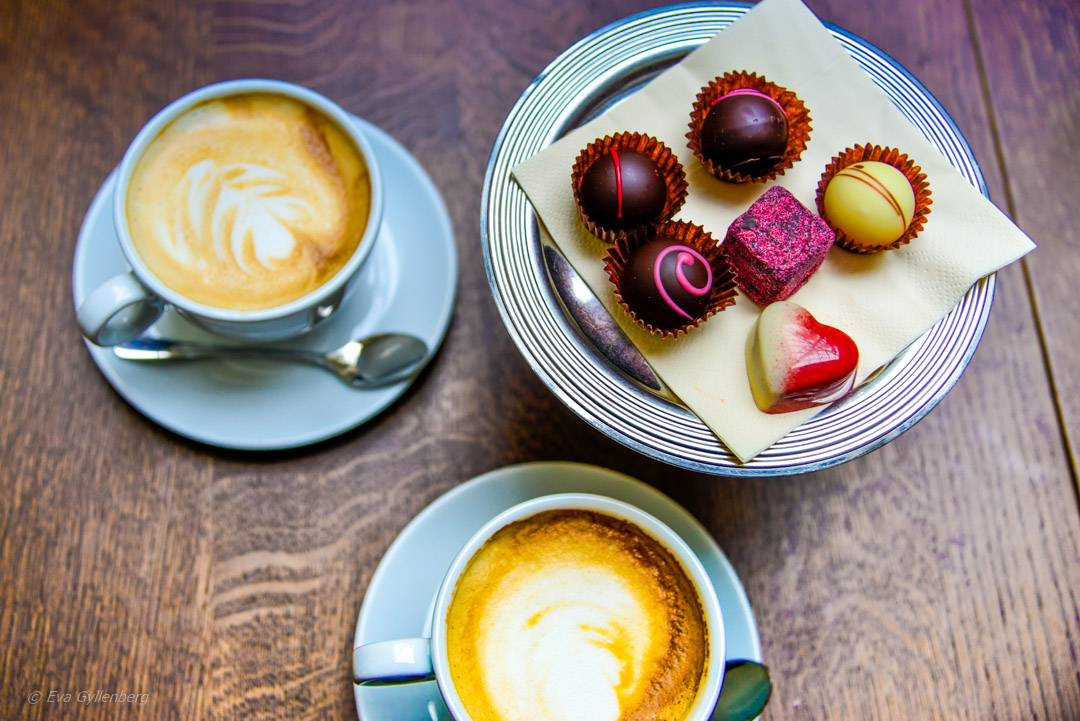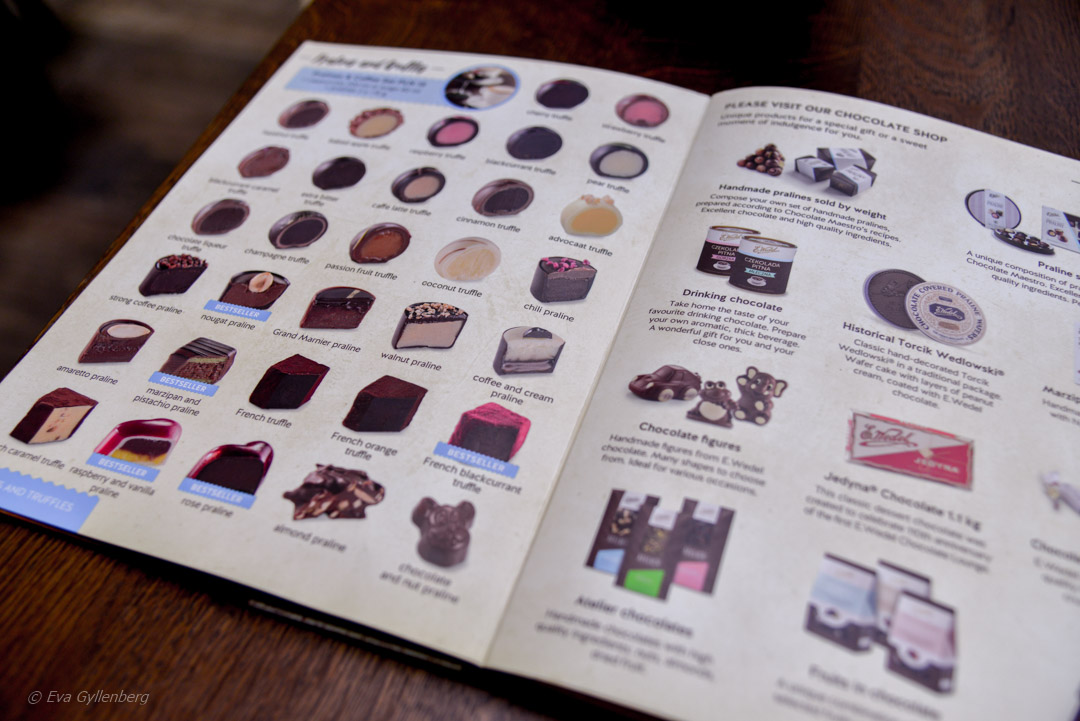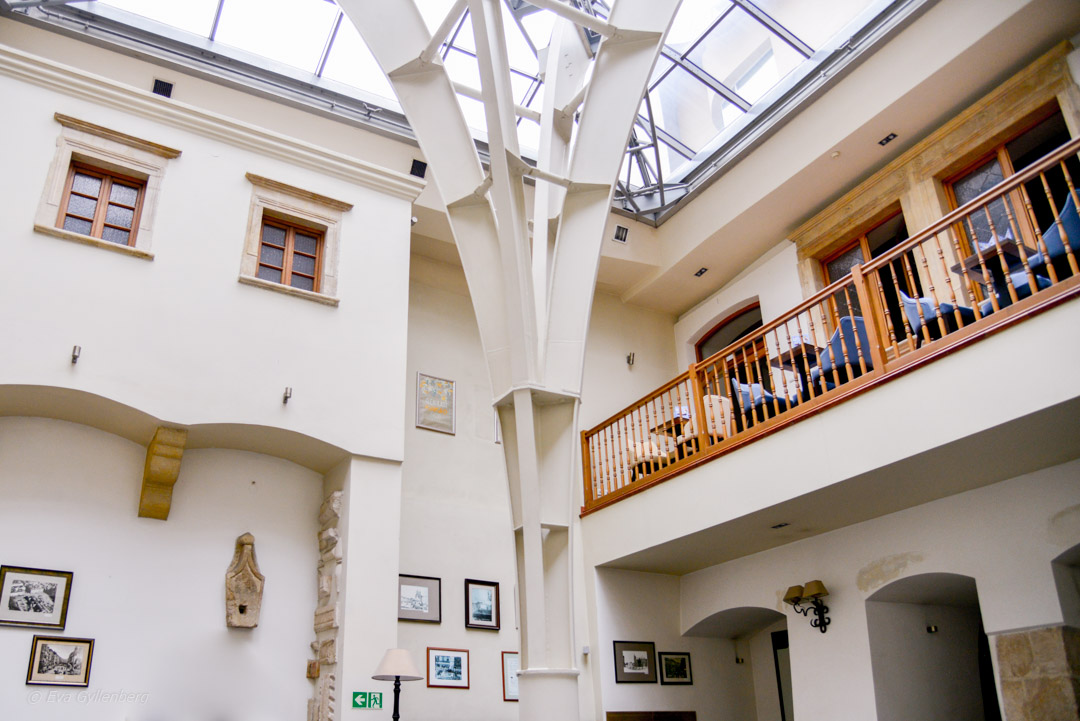 3. Cat cafe Kociarnia
What do you do when the children nag about getting a cat? Going to the cat cafe, of course! On Cat Cafe Kociarnia you take care of cats that no longer have a home. Their owners may have passed away, their families may have developed allergies or they have simply been abandoned by their owner. All the cats in the cafe have been quarantined and received all the necessary vaccinations before they are allowed out among the guests, so you are free to pet them and play with them. If the cats themselves want to, that is.
The kitchen and dining room are outside the room with the cats, so you have to carry your own coffee to a table among the furballs. The coffee is served with nice little cats drawn in the milk foam, so don't order a black coffee here!
The cat cafe is located in two locations in Krakow, one location (which we visited) is located right outside the large shopping center Galeria Krakowska.
Cat Cafe Kociarnia
Lubicz 1
31-033 Krakow, Poland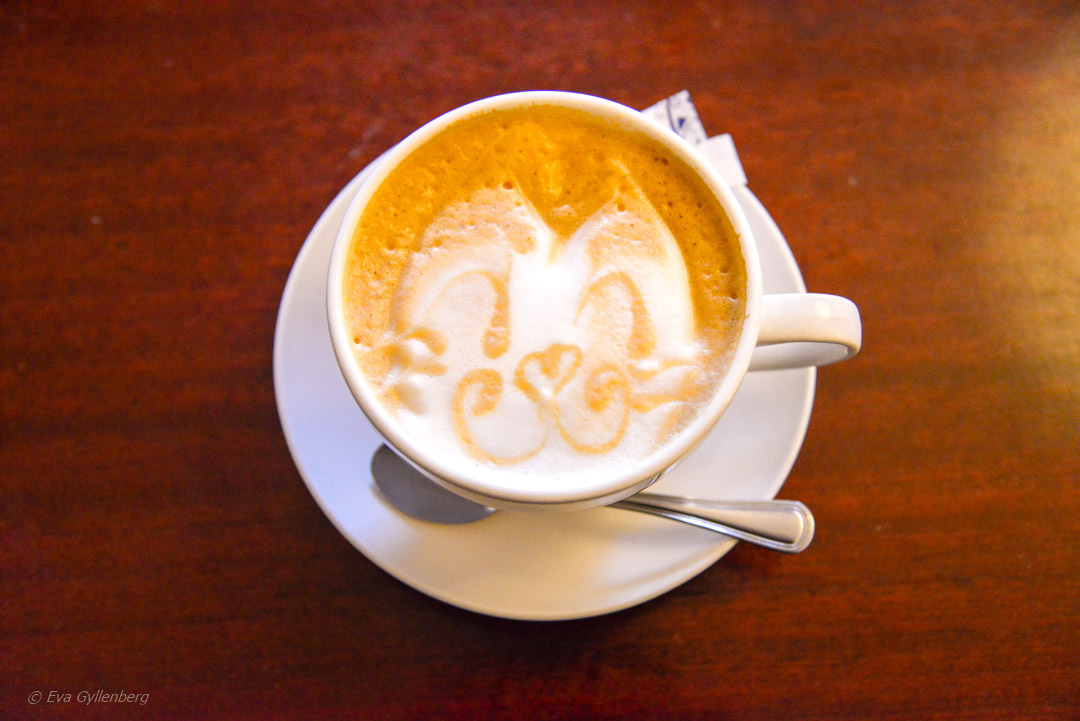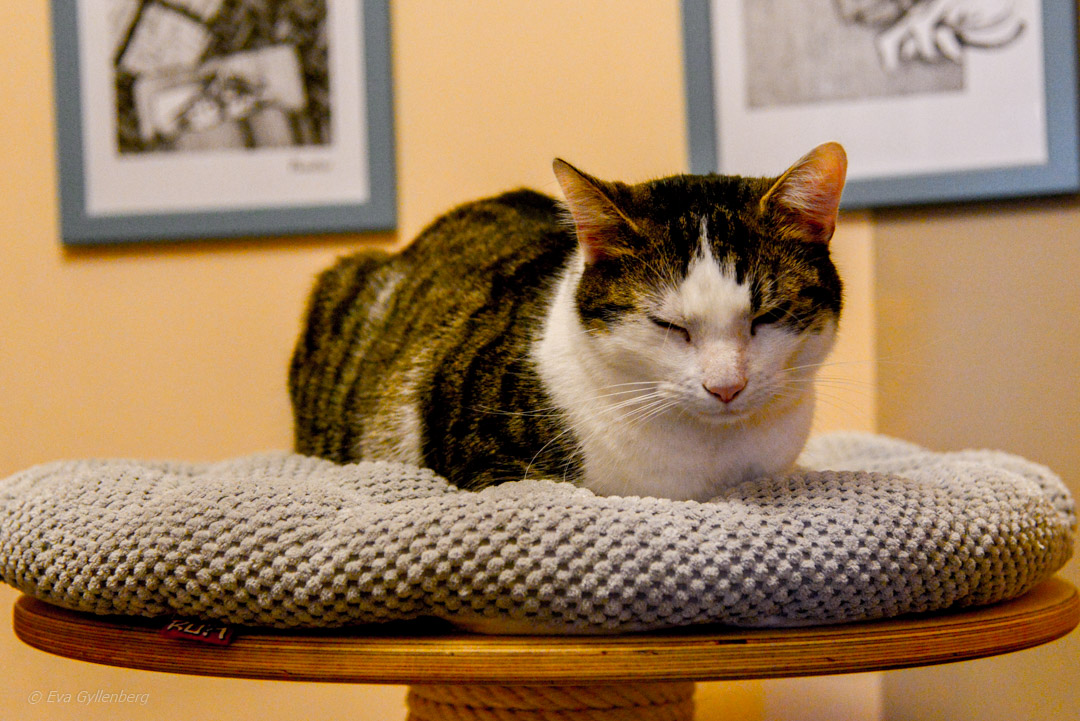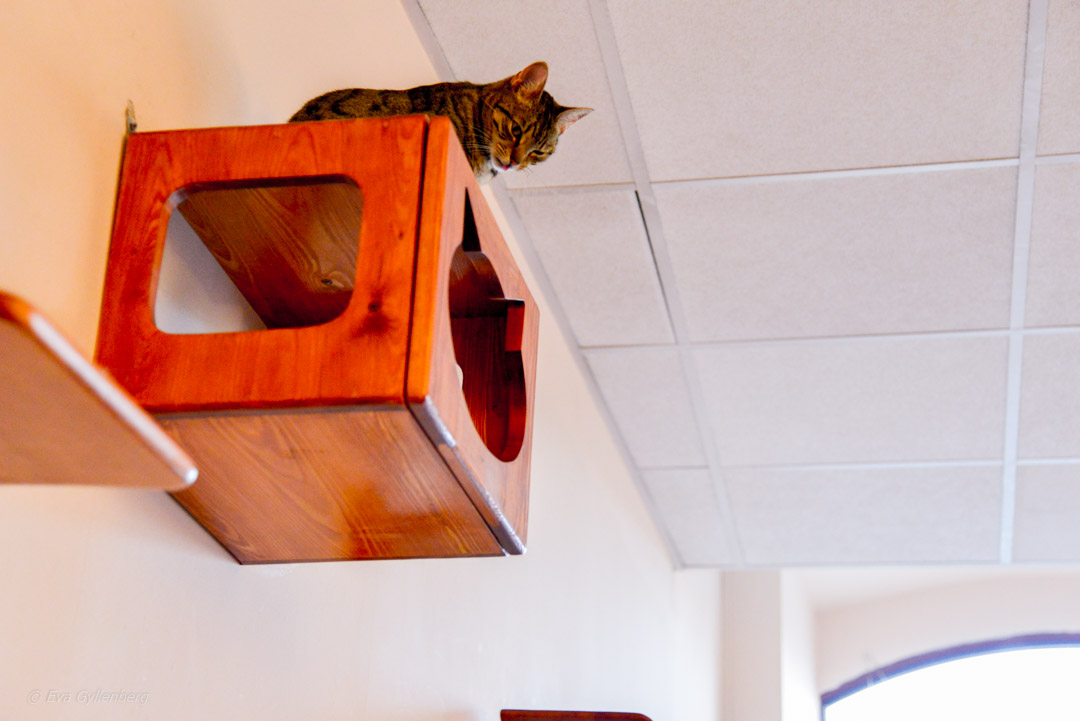 4. Bunkier Café
A narrow park runs around the entire old city center - Plantyparken. Filled with large trees, flower arrangements and servings, it is a lovely place to stroll. West of the old town, lies Bunkier Cafe in a "greenhouse" overlooking the park. On sunny days, the plastic walls are folded up, on cold days the walls are folded down and the infrared heating is on. So all year round you can sit out here in the steam-punk oozing greenhouse and have a cup of coffee. The clientele is everything from old Polish aunties who drink tea with their girlfriends for hours, to young girls who gesticulate wildly, talk loudly and eat a healthy salad.
Read more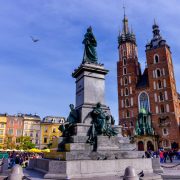 We ate a falafel salad with hommus, bulgur and beetroot, a halloumi salad and a club sandwich with fries. A dish costs around SEK 75. So maybe a little more expensive than many other cafes, but an incredibly nice environment!
Bunkier Cafe
e.g. Szczepański 3a
31 000-Kraków, Poland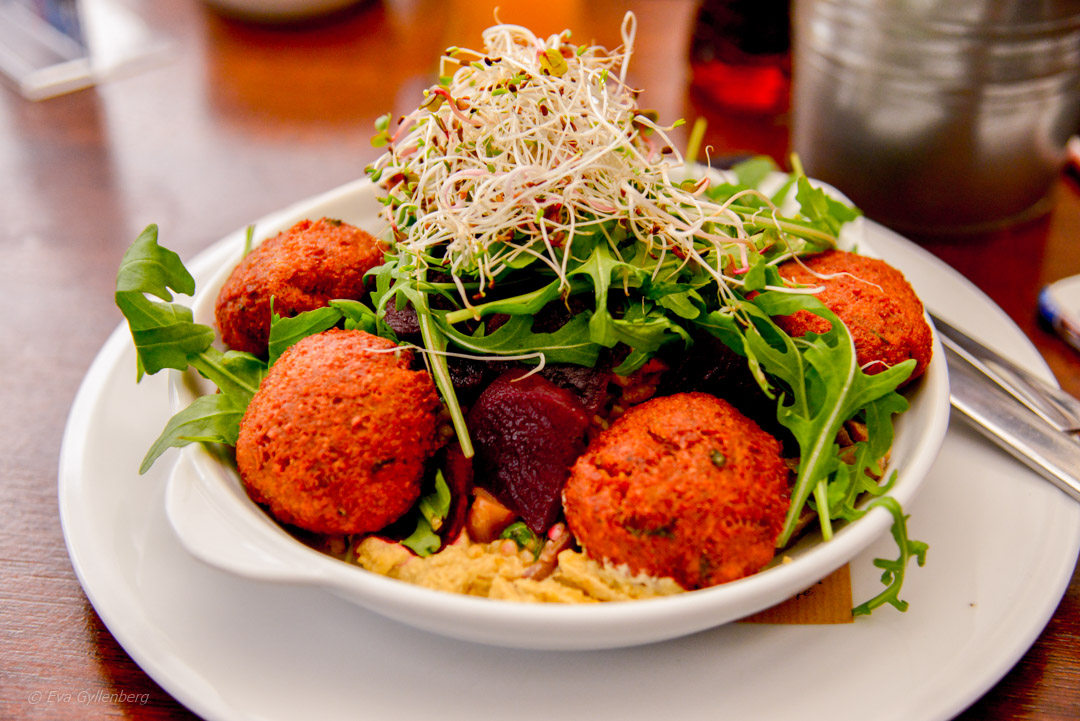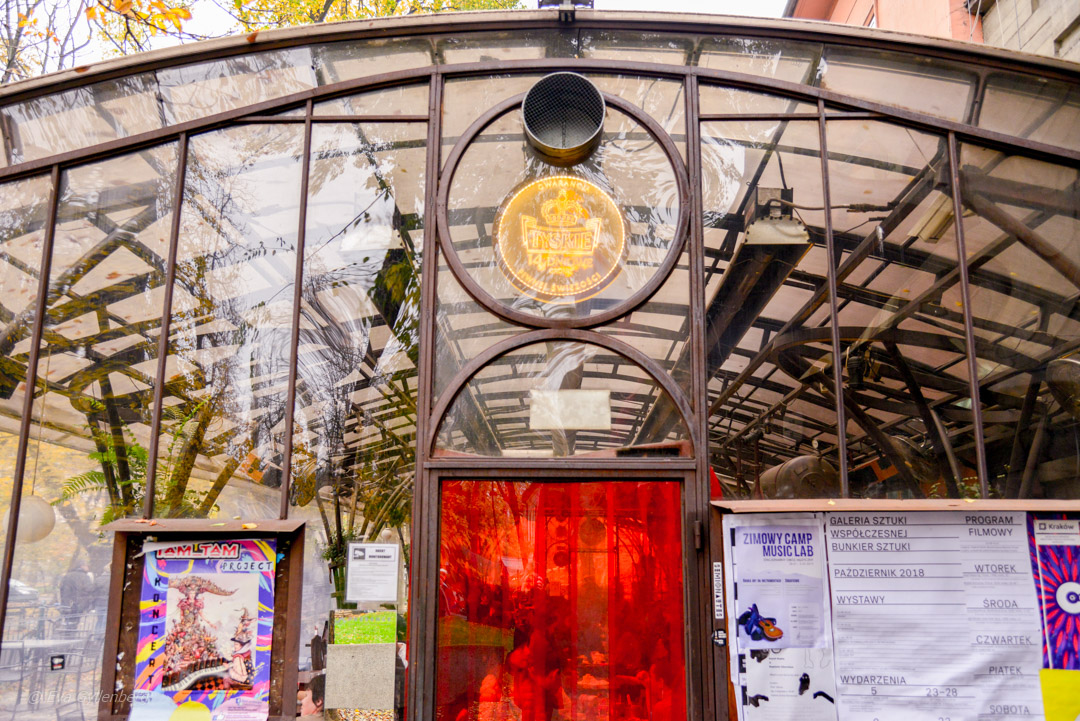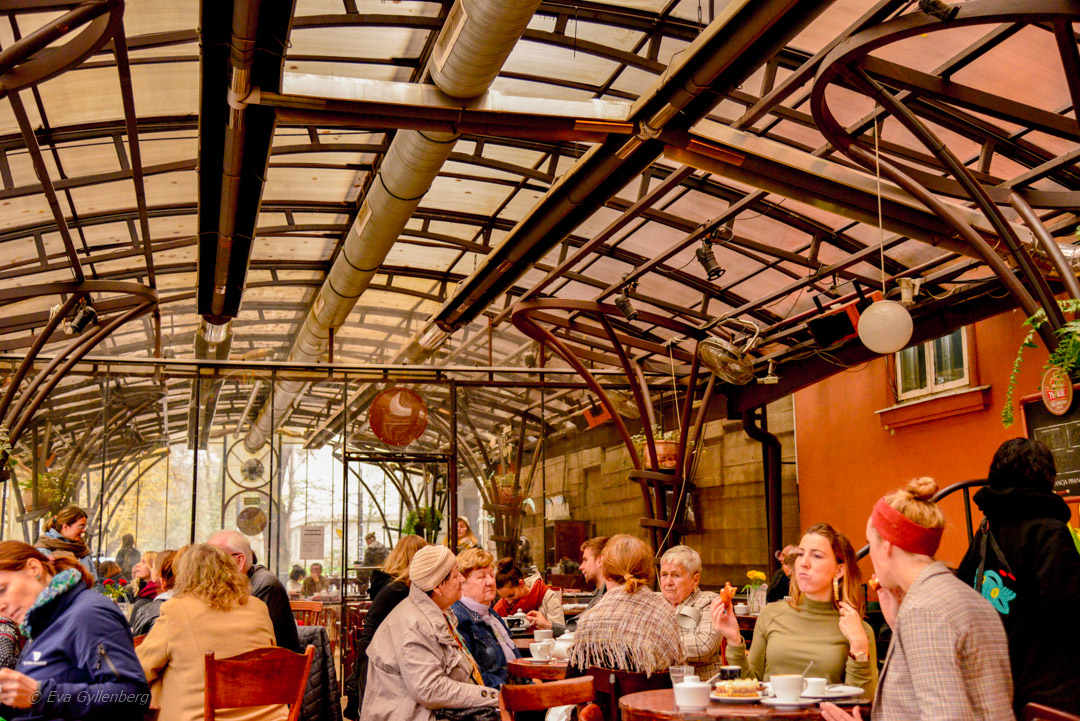 5. Singer
Certainly not a classic café, but rather a bar that also serves coffee and cake. But what a place! The tables are old sewing machine tables and the whole place is covered in red velvet, gold frames, lighted candles and dark wallpaper. You should go here either before or after you have had dinner in Kazimierz and hang out for a while and soak up the atmosphere. The tables with the sewing machines on the pavement are popular on sunny days, but there is a bit of charm about the dark rooms inside.
The entrance is small and half invisible, but the sewing machines on the street will lead you right!
Singer
Estery 20
31 056-Kraków, Poland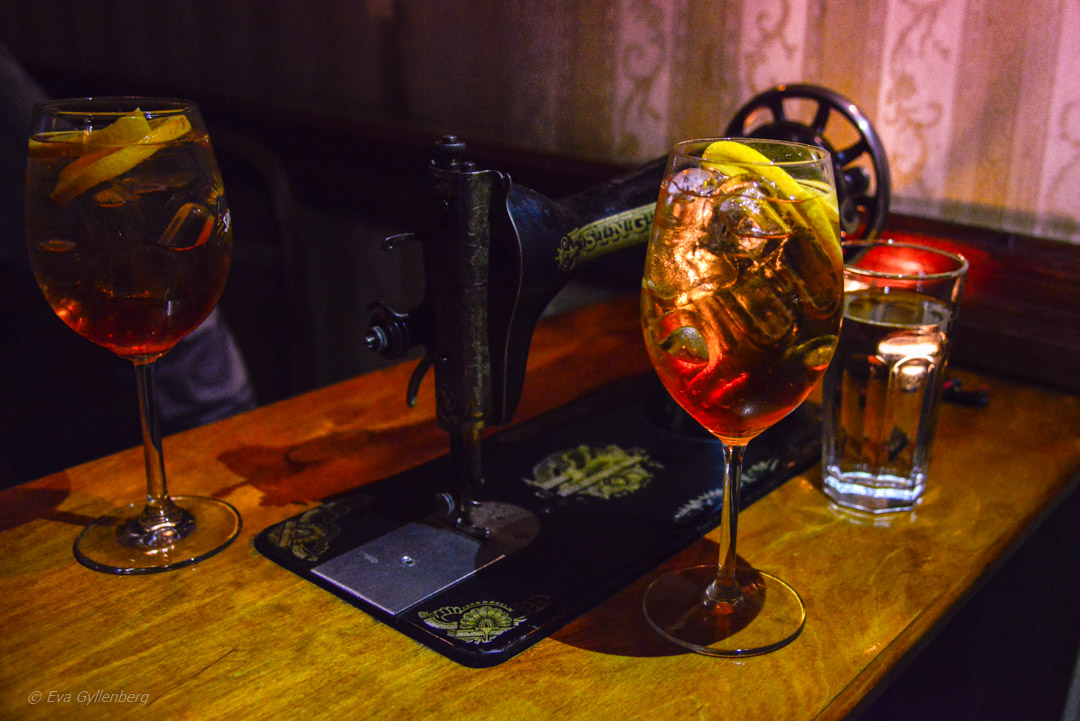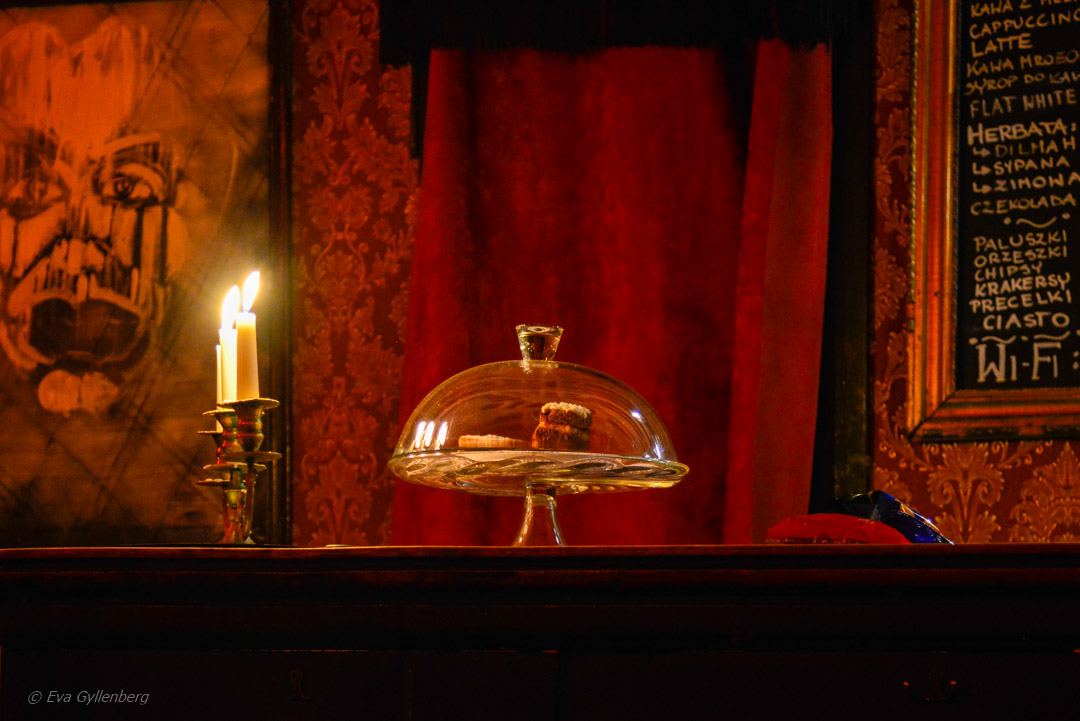 Want to read more of my travel tips? do not forget to like Rucksack on Facebook!
Have you been here? What did you think of the destination?
Been there - didn't like it!
0
Not keen at all to go here!
0
Eva Gyllenberg
Travel blogger, gastronaut, photographer and family adventurer with over 55 countries in his luggage. Eva loves trips that include beautiful nature, hiking boots and well-cooked food. On the travel blog Rucksack she takes you to all corners of the world with the help of her inspiring pictures and texts.