It may seem strange, but I haven't been on a holiday in Sweden since I was a child. When I travel in Sweden, it is usually to visit someone or to attend a wedding or celebrate Christmas. But traveling in Sweden for the sake of travelling, was definitely something new for us. So, what was it really like to spend the summer holidays in Sweden? Here are 10 things that surprised me!
1. How difficult should it be to book a hotel room with an extra bed?
When there are three in the family, you don't want to have to book two hotel rooms. The whole point of vacationing together is to spend time together, right? There are very few hotel rooms in Sweden that do not have an unused floor space of 2 by 1 meter where an extra bed can be set up. We have only experienced it once in Italy. That hotel room basically just consisted of a double bed with a barely ruler-wide distance to the walls. It should therefore be very easy to book a hotel room with an extra bed. But it isn't.
Although the hotel writes in the FAQ that they have extra beds, the booking systems do not work. Neither the hotel booking sites, nor the hotels' own sites show any available rooms as soon as you add a teenager. We have had to call and talk to 5 different hotels this summer to be able to add an extra bed. Most interesting was Vadstena Klosterhotell. There you can book "summer packages" for children, but if you just want to book a room, there isn't a single room that takes more than two adults. So then you have to call. What were they thinking there?
Then you can discuss the price for an extra bed in Sweden. I completely agree that you need to pay for an extra breakfast, but to pay 500 kronor for an extra bed for a child (however including breakfast) for one night is quite juicy when we already paid for the room. Especially when the room for two people with breakfast often costs no more than a thousand Swedish kroner.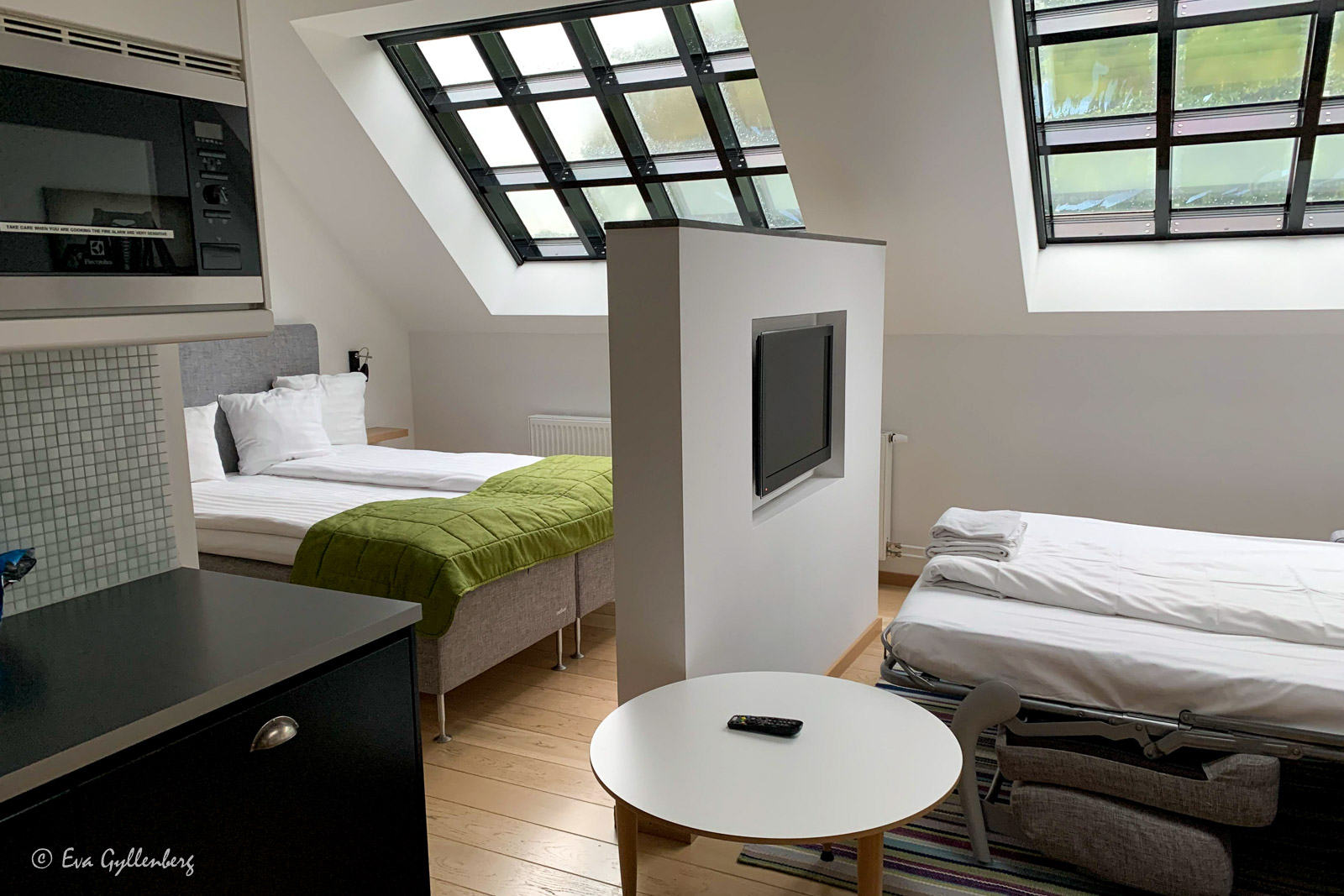 2. Why are children under the age of 16 not allowed to go to the spa?
The first time our daughter was at the spa, she was 7 years old and visited the Four Seasons hotel in Budapest. At the spa, of course, there were slippers and a bathrobe in her size, and there was even a "Cinderella massage" for children, which she loved. Since then she has always accompanied me when I went to the spa during our travels and there have never been any problems in any country. Except here in Sweden. Not a single spa we visited this summer welcomed children under the age of 16. For me, age is a completely arbitrary rule. Why not just say that everyone (regardless of age) who wants to visit a spa adjust their noise level, don't bring balls or similar and don't bomb in the pool? Have so many Swedish children misbehaved over the years, that the spa facilities can no longer place the responsibility on us parents? I think the spas should at least be able to lower the age to 13 accompanied by a parent - with the condition that you go out if you don't behave?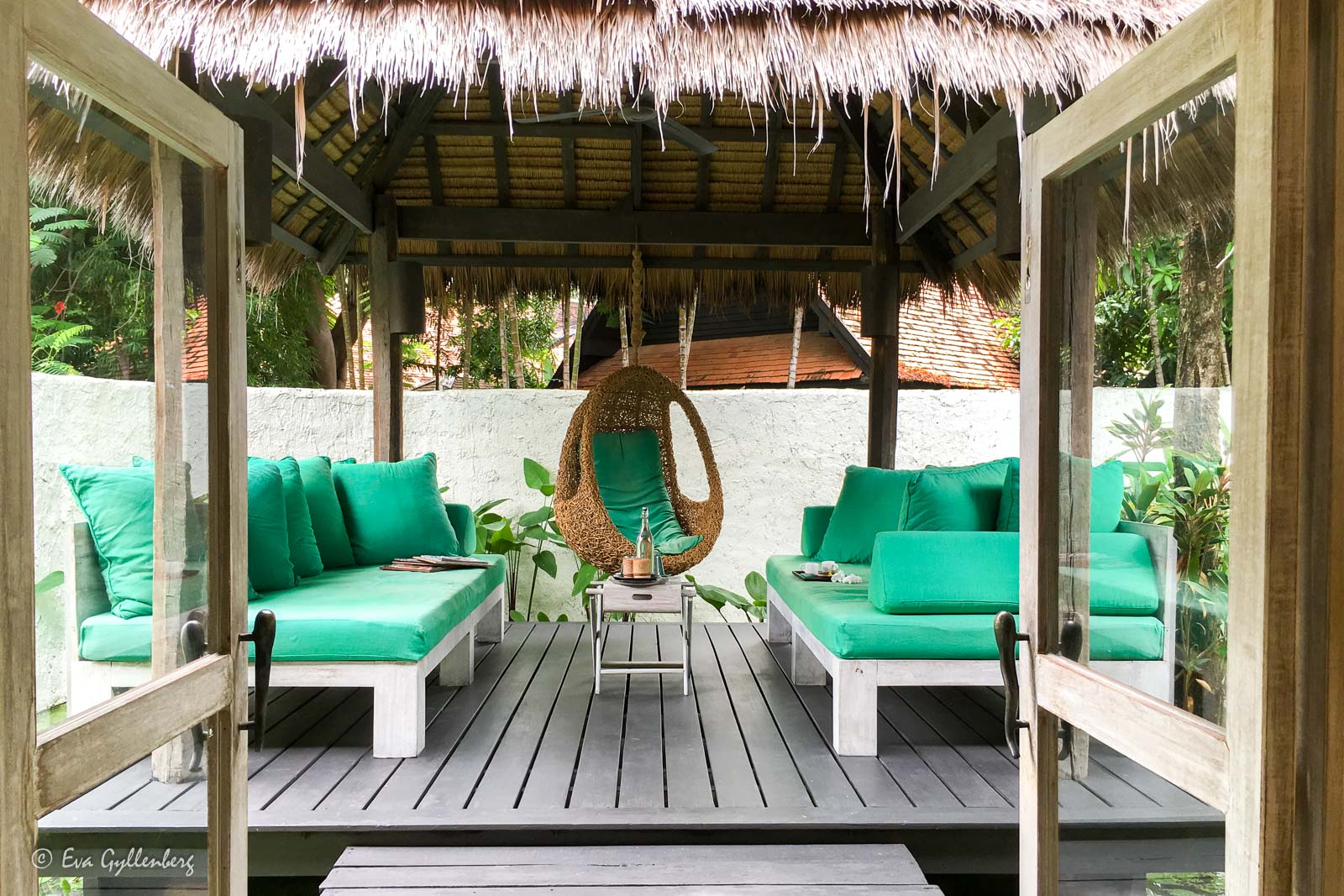 3. How much can a hotel blame on corona for shutting down service?
I fully understand that the spring has been tough for the entire hotel industry and that many hotels have gone to their knees, but I felt that some hotels have closed down a little more than they should have. They just don't keep their promises anymore. Why close down the possibility of booking the hotel's hot tub for private parties with the justification "due to corona", when spa facilities are allowed to remain open to large numbers of people? Why close the hotel's bar and restaurant "due to corona", when no other bars/restaurants are closed in town? Why do you remove the breakfast service "due to corona", but continue to offer rooms with breakfast on the booking pages? It would have been better if they wrote that they shut down service "due to savings and low occupancy" and clearly informed about it on the website before you booked. It would have felt more honest to us guests.
4. How many prawn sandwiches can you eat on holiday?
I love shrimp sandwiches, but after this summer's vacation in Sweden, I probably can't look at another shrimp sandwich for a few months. Could the shrimp sandwich be Sweden's new national dish?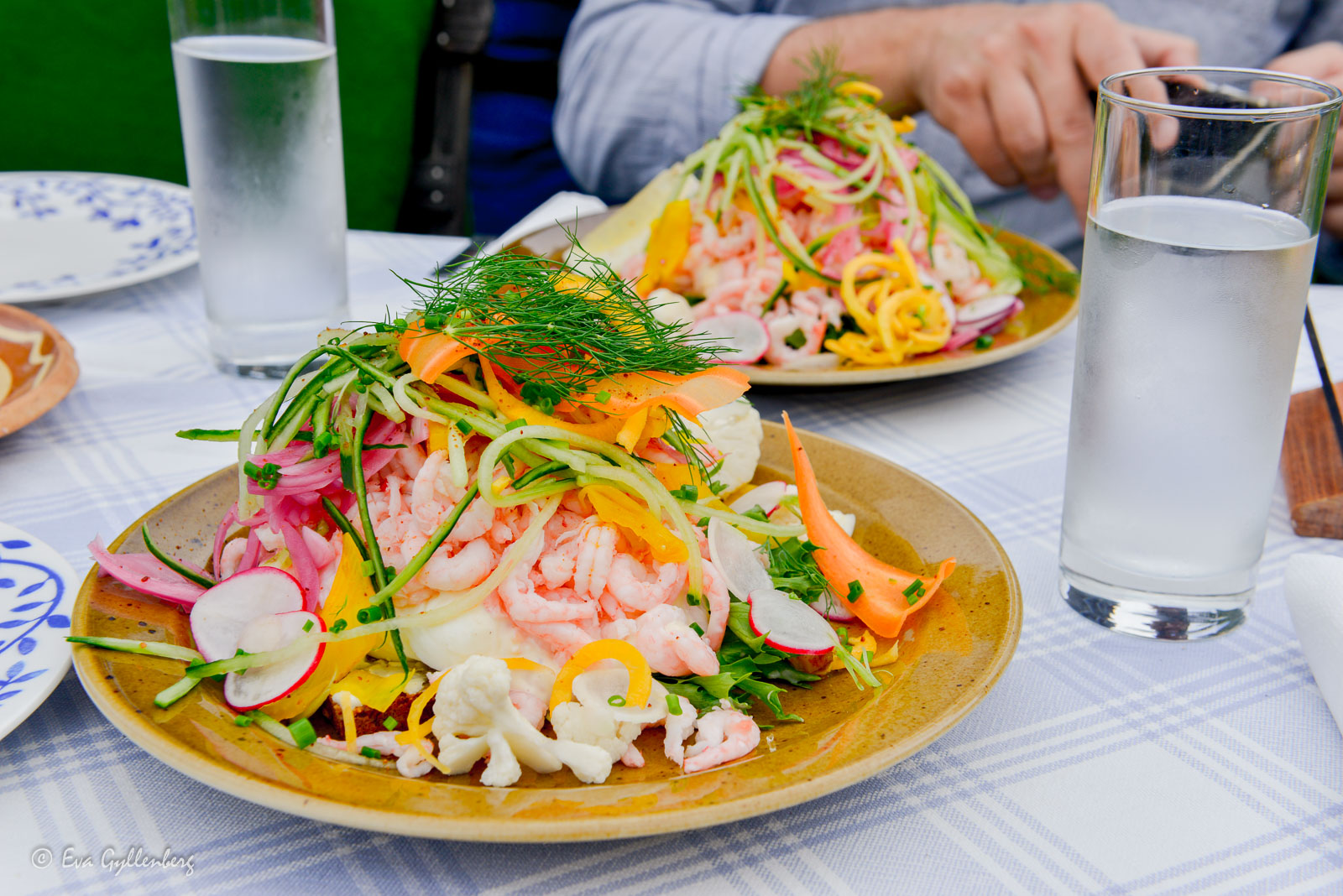 5. How much can a hotel room differ from the pictures?
When I book a hotel room, my expectation is that the hotel room matches the pictures. Not 100%, but the feeling should be the same. Let's just say that our family room on Elite Hotel in Örebro not met our expectations. At all. Nothing matched the pictures. Not the floor, not the furniture, not the walls. NOTHING was like the pictures. The furniture was at least 20 years old, the floor was a worn wooden floor that had definitely seen its best days and the toilet felt like a worn hospital ward from the 90s. I was so besviken that I didn't even take a picture of the room. This was as far from the pictures on the website as you could get - showing beautiful dark painted family rooms with carpet, a dark leather headboard and a faux fireplace. I would never have paid this price for this room and I definitely would not have booked it if I had known how bad it was. What would you have done if you had received a room that did not correspond at all to the one you had booked?
6. Why do attractions outside the big cities not open until 11:00 a.m.?
Breakfast at hotels in Sweden is usually served between 07:30 and 09:30. Then our plan was to check out and see the sights. Not entirely unreasonable, right? If it weren't for the fact that most shops and attractions outside of Stockholm don't open until 11:00. There was simply a lot of waiting on some days and some sights we completely neglected to visit - as we couldn't bear to wait.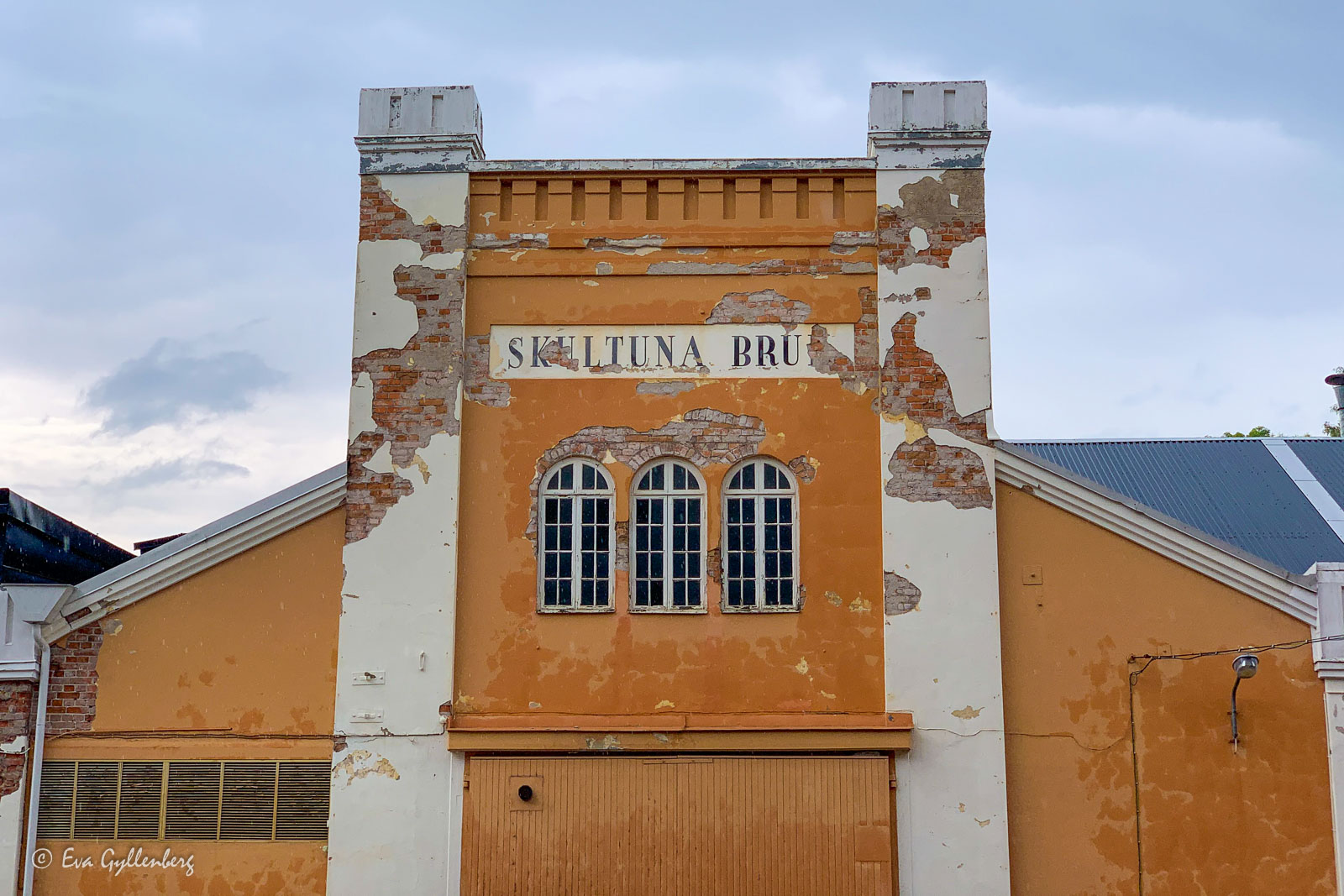 7. How can hotels continue to have breakfast buffets in corona times?
Some of the hotels we stayed at this summer have solved the problem of buffet congestion really nicely. Steam Hotel in Västerås and Wedevåg's manor in Vedevåg serves, for example, a set menu directly at the table. But then there are the big hotel chains that continue to insist on serving buffet breakfasts without any staff to supervise. Of course, there was an attempt to control the breakfast by allowing the guests to request breakfast time - but no one checked whether this was followed. We canceled a breakfast buffet beforehand where there was so much crowding and coughing people that I just couldn't stay. Such a simple thing as being able to set up the buffet to be one-way and that you always have to take a new plate - it would have definitely reduced the crowding for the toppings.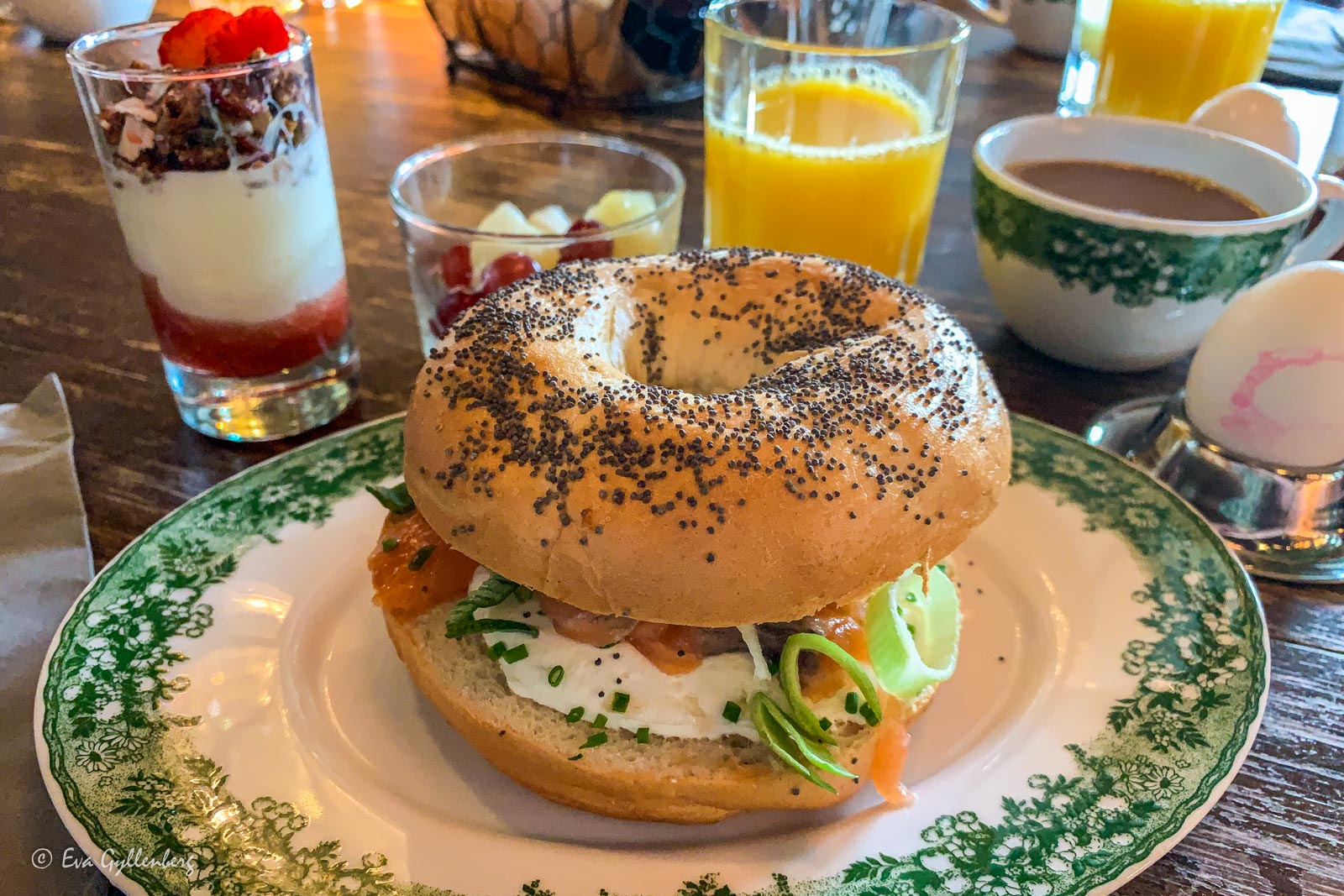 8. How can indoor bathhouses be allowed to be open if amusement parks are not?
Beloved Gröna Lund is closed this summer, as they are not allowed to open due to the covid-19 limit of 50 people. An outdoor amusement park. Unfortunately, Astrid Lindgren's World is also closed this summer, also an outdoor park.
The Kokpunkten bathhouse in Västerås receives 425 people every day. Indoors, with queues for rides. What is the logic behind this? I would 100 times rather go to an outdoor amusement park than an indoor bathhouse in these corona times. So there was no visit to Kokpunkten for me this summer.
9. Why do you have to book a table everywhere?
Österlen is one of Sweden's real gems and it is no wonder that the number of Swedes who vacationed there this year has been larger than usual. But is it reasonable that you have to book a table at a local pub at least a week in advance to get a table? We had an evening on the way from Skillinge to Lund where I almost ate from hunger. We had nothing booked (as it was a spontaneous visit to some friends) and we desperately needed to eat dinner. Nothing fancy, but preferably well prepared. But none of the places we stayed at had tables. Not tonight or the coming week. We ended up barely finding a table at a Thai restaurant in Ystad, several hours later. Is the only way to avoid fast food on a holiday to pre-book all the restaurants well in advance?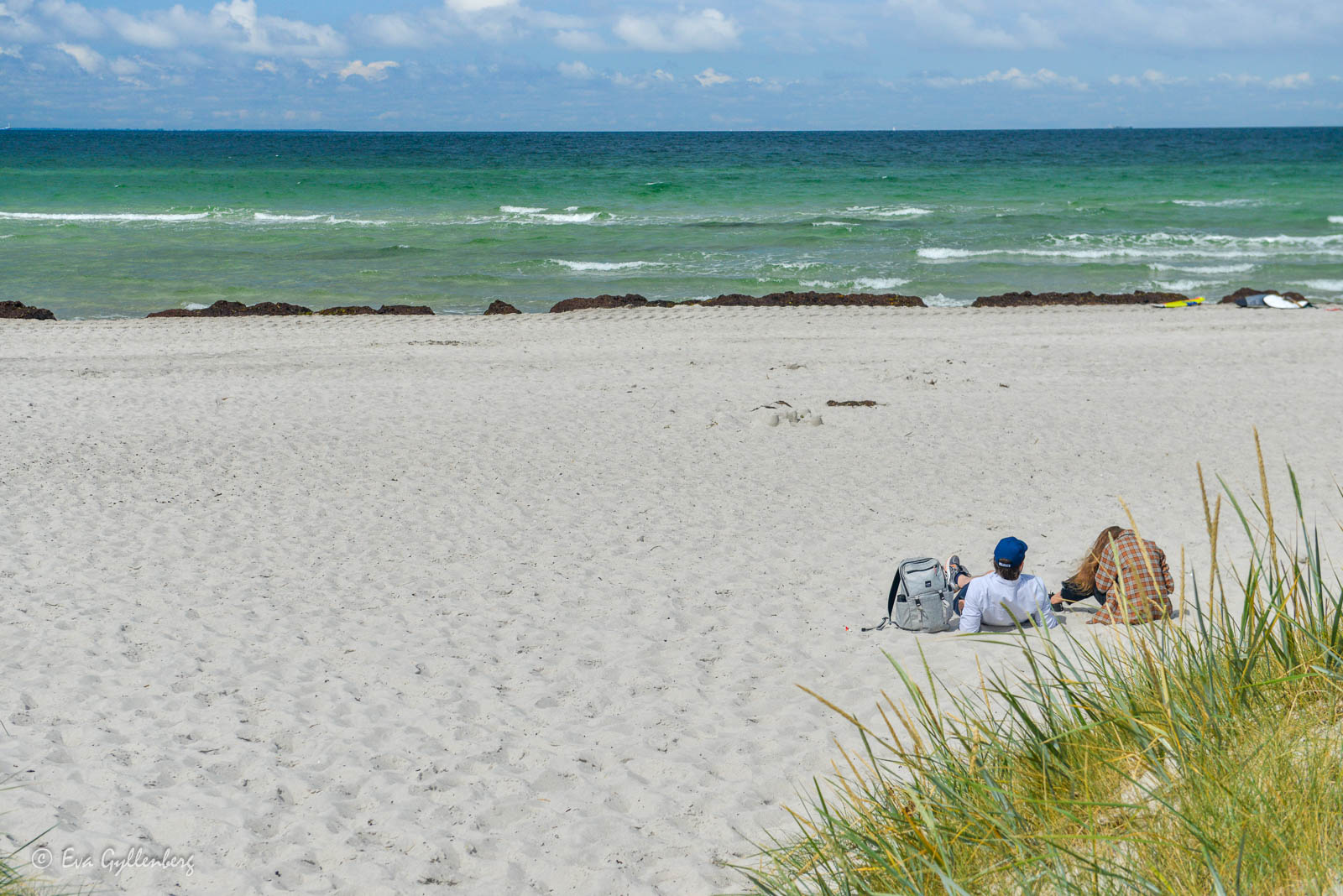 10. Why do you have to bathe in summer?
Last but not least on this list - why do you have to swim in summer? I let the last title be represented by a father in Skanör. The weather was definitely not the best when we were here in July. It was windy and the temperature hovered around the 17 degree mark. We took a walk on the (basically) empty beach and passed a family with two children who were shivering in their little towels. "Now it's summer, so now we're going swimming!" exclaims the father in a pinch. I haven't swam in Sweden this year. Just like every other year. I bathe when it's hot, not when it's summer.
So how are your thoughts going after this year's holiday? Was everything you expected?
Want to read more of my travel tips? do not forget to like Rucksack on Facebook!
Do you want to read more from Sweden?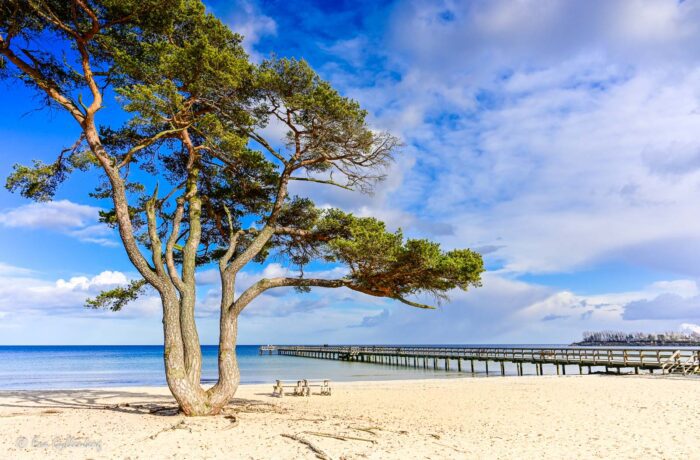 In northeastern Scania, Åhus is located on the white beaches of Hanö Bay. Bordered by the Water Kingdom and filled…
31th of May 2021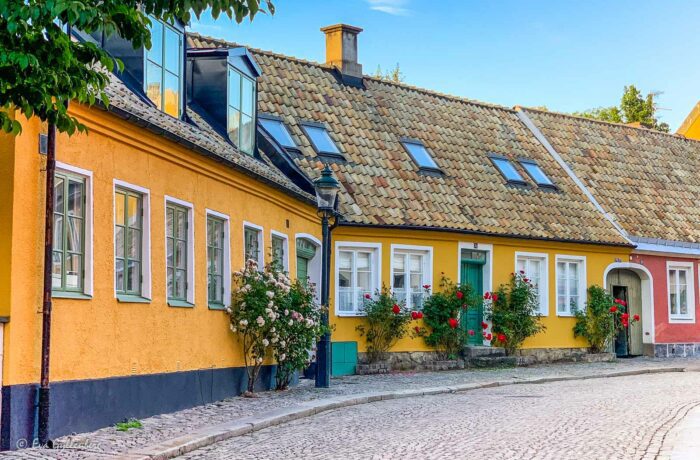 The student city. One of Sweden's oldest cities. City of Roses. The cycling city. After a week in Lund…
March 1, 2021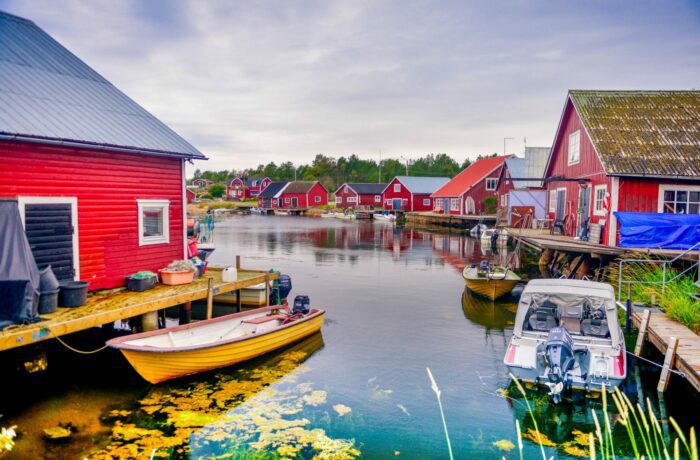 At the smooth bathing cliffs at Skagsudde is the fishing location Skeppsmalen. Here in the north of the High Coast...
August 16